Aging feet come with many issues and demands, as well as much wear and tear from carrying you for all these years. The best walking shoes for seniors are therefore crucial, especially when it comes to their delicate health conditions.
This article will look at some of the best brands and shoe models for walking, perfect for seniors. We also share some additional details that will help you make the right choice.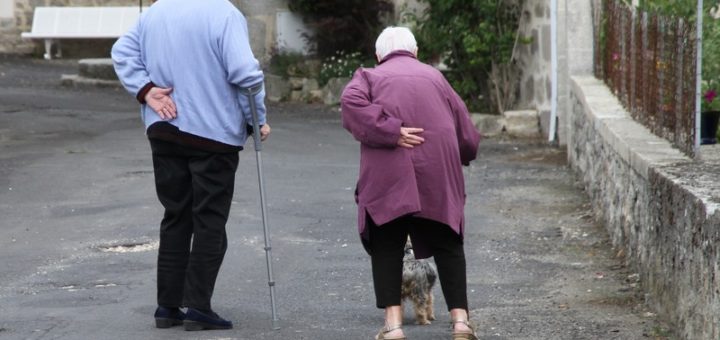 ---
Why do Seniors Need the Right Walking Shoes?
Seniors need the right Walking shoes for quite a few reasons;
Balance Issues – As you get older, your ability to balance reduces. Good stability walking shoe helps with balance and provides good structured support.
Diabetes and Neuropathy – These conditions can cause foot problems that require a shoe that is gentle and non-abrasive against the skin while still protecting your feet from punctures and bumps.
Gait Changes – Changing in Gait caused by Arthritis and other conditions can cause limping and place pressure on various foot areas. The right shoe will provide comfort and support to reduce the pressure and correct Gait issues. I also recommend using the best walkers for seniors for gait correction.
Foot Deformities – Issues such as corn, calluses, hammertoes, and Bunions are all prevalent in older persons. A roomy and well-fitting walking shoe reduces pressure on these painful areas and provides a comfortable fit.
Swelling – Swelling is also an issue in many elderly persons. The uppers of a good walking shoe should be soft and flexible enough with a roomy fit to accommodate swelling.
---
How to Choose the Best Walking Shoes for Seniors?
Therefore when choosing the best shoes for a senior, you need to consider these features;
Protective Interior and Cushioning – A soft seamless interior lining prevents friction against fragile skin. A cushioned insole and Shock Absorbing midsole reduce the impact on the feet and provide a comfortable walking platform.
Extra Depth and Roomy Toe Box – When you have foot deformities or feet that tend to swell, a roomy toe box and extra depth allow for less pressure and more room for comfort.
Low Heels – A lower Heel design provides better balance and support for elderly persons and reduces the risks of injuries.
Slip Resistant Sole – A slip-resistant sole will prevent slips and falls, which is very dangerous for seniors.
---
Features of a Good Walking Shoe for Seniors
Uppers – Most elderly persons may struggle with certain foot deformities such as bunions, or hammertoes, swollen feet, or just fragile feet. Therefore, the uppers need to be soft and gentle against the feet, almost seamless, and flexible with a roomy toe box. Mesh and leather are good options with this in mind.
Footbed and Insole – Comfort is essential, and you need maximum cushioning in the footbed and insole with a contoured and supportive design. Some models offer removable footbeds or insoles, which allow the person to use their own orthotic devices.
Midsole – The midsole should offer soft and shock-absorbing cushioning that is also still lightweight.
Outsole – For the outsole, durable rubber is ideal, with a more lug pattern for slip resistance and traction.
Other Features – Other features may include stability technology such as a heel counter, a roomy toe box, or wide widths options, as well as more color options available.
---
Reviews: The Best Walking Shoes for Seniors
These are some very comfortable and reliable walking shoe brands and models, especially for older men and women. But before you have a look at these, please note that this page includes affiliate links.
---
1
Here we have two walking shoes from Orthofeet and Orthopedic brands for seniors.
The design has extra depth and a roomy toe box to accommodate swollen feet and other foot conditions.
Inside are removable layers of cushioning, allowing you the use of your own orthotics.
The footbed is contoured and ergonomic in shape for optimal support and cushioning.
The outsole offers good traction and slip resistance.
---
2
The Asics Gel Nimbus 23 is the ideal walking and running shoe for seniors.
The Uppers offer a stretchy and accommodating, breathable fit.
There are more width options available.
You will enjoy the support and comfort of a FlyteFoam midsole and Gel cushioning.
The insole is an Ortholite cushioned, moisture-wicking sock liner.
The rubber outsole is slip-resistant and durable rubber.
---
3
Best Shoes for Older Men & Women
The New Balance 680V6 is one of the best options in walking shoes for elderly persons.
The Soft and flexible uppers are ideal for foot conditions such as hammertoes and other deformities.
There are also wider widths and more color options available.
The sole is cushioned with ABZORB shock absorbency technology and an ACTEVA midsole.
There is a soft and comfortable NB insert and lining to wick away moisture.
The lug rubber outsole provides exceptional traction and slip resistance.
---
4
Best Sneakers for Seniors
The Propet Stability sneaker offers better balance and an easy-to-close Hook and Loop strap.
The Upper is a breathable mesh and synthetic materials that are lightweight and comfortable.
The Velcro strap Closure is easier to use for seniors who struggle with laces.
Inside is a comfortable extra volume design cushioned insole system.
The footbed is removable so that you can use your own orthotics.
The outsole is a durable and high traction rubber.
You can also choose from a few neutral color options available.
---
5
Slip On Walking Shoe for Seniors
The Skechers GO Walk 5 is the ideal slip-on walking shoe for elderly persons.
The Upper is a soft and air mesh, with wider widths and more colors available.
Inside is a comfortable Air Cooled Goga Mat Insole.
The High Rebound Comfort Pillar Technology and Ultra GO Cushioning in the midsole and insole provides excellent shock absorbency and lightweight cushioning.
The rubber sole is durable and offers excellent stability.
---
6
Best Walking Shoes for Seniors
Another excellent model from New Balance for seniors is their 880V10.
The shoe is ideal for everyday walking and comes in wider widths and extended size options, as well as more colors.
The Fresh Foam midsole is very soft and cushioning alongside the NB insole.
There is Hypoknit Upper that offers better support and flex where you need it.
A Molded External Heel Counter ensures better motion control and stability.
Other than that, there is a thick and durable rubber outsole.
---
7
Walking Sandal for Seniors
Here we have a Fisherman-style sandal perfect for walking on the beach or in the hot summers.
The uppers are a soft and lightweight fabric with a bungee lace-up system for a secure fit.
Inside is an EVA footbed and midsole for cushioning and comfort.
There is also a durable and slip-resistant rubber outsole.
Furthermore, you can choose from a few available color options.
---
8
Velcro Senior Walking Shoe
A comfortable walking shoe for seniors with a Velcro closure.
The uppers are 100% genuine leather, and there are a few neutral colors available.
There are a cushioned insole and an ABZORB midsole.
The rubber outsole offers good grip and traction.
The shoe has a Velcro hook and loop closure.
---
9
Best Walking Shoes for Seniors
This stability shoe comes with an easy Velcro closure.
The uppers are synthetic leather and mesh.
There is a Velcro closure with two hook and loop straps.
The shoe has an Extra Volume insole system and customized fit.
The footbed can be removed to add your won orthotics.
---
10
Velcro Walking Shoe for Seniors
From New Balance, we have a leather walking shoe with an easy Velcro closure and cushioning for comfort.
Durable leather uppers.
There are a Velcro hook and loop closure.
The shoe is cushioned and has a padded collar and tongue.
Inside is a moisture-wicking fabric lining.
---
Index Table: Top Rated Walking Shoes for Seniors
---
---