Finding the perfect walker for your needs as a senior is a complicated task all on its own.
However, finding the right walker becomes even more difficult when you need to pass through small spaces at home or anywhere else.
Therefore, our article today will look at some of the best walkers for narrow spaces that are comfortable and ideal for seniors.

---
---
Why Seniors Need a Walker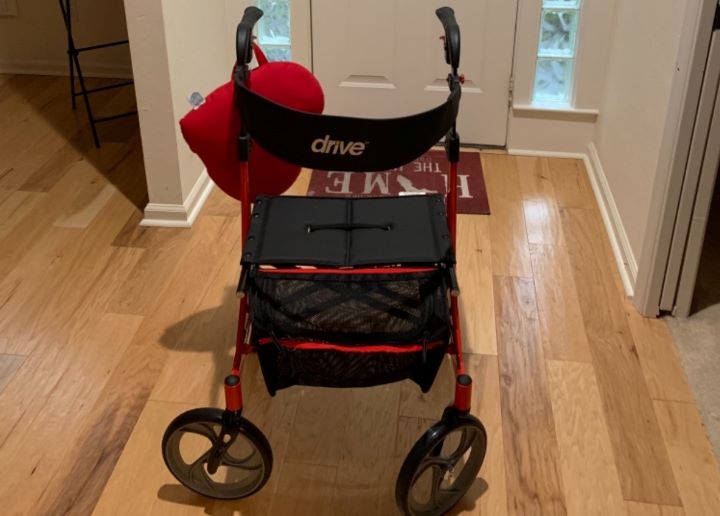 Seniors dealing with balance and mobility issues can greatly benefit from a walker. A walker is a safe, flexible, and cost-effective device to help seniors live full and active life.
Walkers come in basic, wheeled, or rollator options so that you can find one that best suits your needs,
A good walker can be a game-changer for seniors with mobility and balance issues and greatly improve their lifestyle.
There are two basic questions to ask before choosing a walker for a senior person;
Where, How, and For How Long Will the Walker Be Used? – This helps determine what type of walker your need, whether you need a basic walker or a rollator walker with wheels. Walkers with wheels offer better speed and comfort for long walks, while a basic walker provides much better stability but can be difficult to maneuver.
Size of The Walker? – This is where our narrow walker options come in handy. Generally, walkers are available in different sizes and shapes, Rollators are larger and wider, and basic walkers are available in more Narrow options.
---
Choosing the Best Walker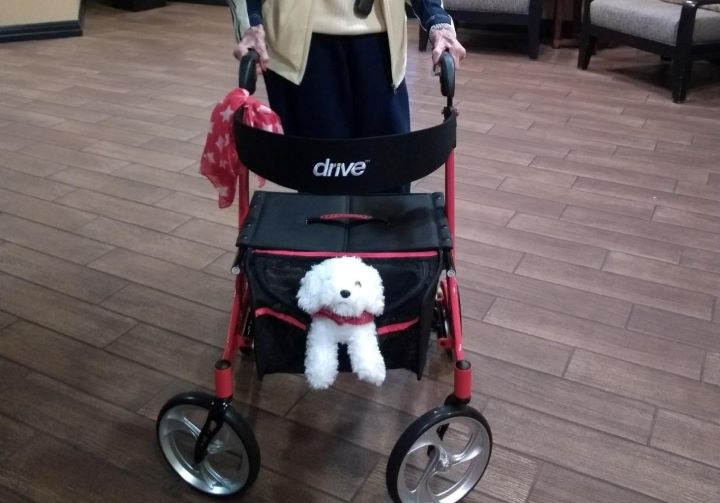 When shopping for a good walker that fits a narrow space, you need to choose something that will suit your specific needs and requirements.
Since walkers come in a variety of styles and options, as well as price ranges, you need to understand what is available to you first;
Standard Walkers – The standard walker needs to be lifted, more lightweight, and ideal for something you need to bear down on. They usually come in more narrow options.
Two Wheel Rolling Walker – This type of walker still provides good stability, and you can place some weight on it. It has two roiling wheels, which makes movement a bit easier. This walker is usually available in more medium and narrow-sized options.
Rollator Walkers – The rollator walker has four wheels and is ideal for faster and smoother movement where you need less stability. They are usually larger and more heavy in design.
---
Related Articles on Walking for Seniors
---
Features of a Good Walker for Narrow Spaces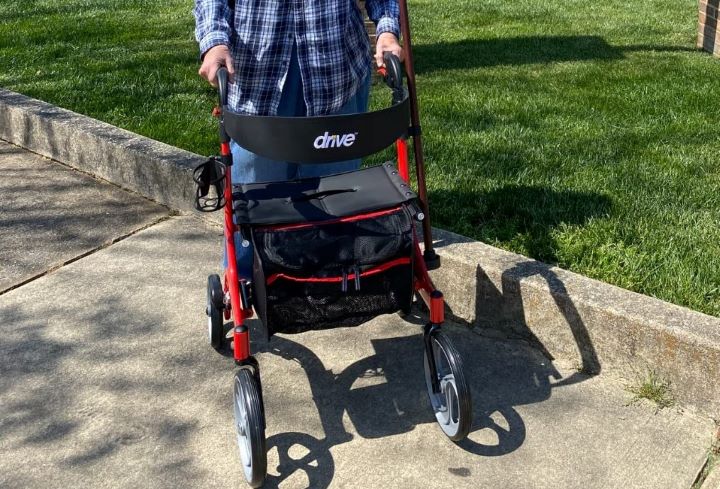 Adjustability – A Good Walker should have adjustable handles and adjustability for the height of the handles. Make sure you can adjust the height to fit the height of the senior person using the walker.
Stability – Front-wheeled or basic walkers are a better choice for plenty of support. However, for endurance and speed, a rollator is a better choice. Rollators also comes with a seat option.
Weight – Most walkers are rated to hold a weight of up to 300 lbs. make sure that the weight capacity of the walker is similar to the weight of the person that will be using it.
Size and Shape – As you need a walker for narrow spaces, it is good to check the walker's dimensions and if it will fit through the spaces that you need it to fit through.
---
Reviews: The Best Walkers for Narrow Spaces
Listed below are some excellent models of a variety of walker types that have a sleek and compact design to fit through narrow spaces easily;
We hope you love the products we recommend!
So that you know, We may collect a share of sales or other compensation from the links on this page.
---
1
---
2
The Escape Rollator Walker is compact and easily folded for storage and portability.
This is another gorgeous rollator model for seniors.
It is available in different heights and size options for your convenience.
The rollator walker is foldable by just lifting the seat handle.
It is effortless to navigate and has larger 8-inch wheels and a built-in curb climber.
The handles are comfortable and anatomical.
A gentle touch brake system is also very easy to engage.
---
3
The Carex sturdy is a stable walker to improve seniors' stability and easily fits through narrow spaces.
The Carex walker is very sturdy and fully adjustable.
It has a stable design with anti-slip rubber tips.
The handgrips are very comfortable, and the height is adjustable.
The frame can support up to 300 lbs in weight.
Overall, the design is slim and will easily fit through narrow spaces.
---
4
The Drive Medical Deluxe I is a two-button, foldable walker with two front wheels and a narrow, compact size to fit through small spaces easily.
The Drive Medical Deluxe is a Two-Button folding walker.
The walker has five-inch wheels and contoured and vinyl-coated easy hand grips.
The design is sleek and compact for fitting through narrow spaces.
It has an easy push-button mechanism to fold and store.
The construction is sturdy with an aluminum frame.
---
5
The Drive Medical Nitro Elite is lightweight and compact and has a sleek design intended to fit through narrow spaces.
The Drive Medical Nitro Elite is lightweight and slim in design.
The walker is a luxurious Carbon Fiber Rollator design.
It has a concealed brake cable for safety.
The frame is a super light 12 lbs and very durable.
The seat can be collapsed and used when needed.
The handle height adjusts easily with a simple button that you can push.
The walker has a weight capacity of 325 lbs.
---
6
The Stander EZ fold and go Rollator is a bit more luxurious yet still sleek in design, which also comes with a comfortable padded seat.
The Stander Walker easily folds up for storage after use.
It has a slim and compact design to fit through narrow spaces and has more color options.
There is a convenient perch seat addition for a quick rest that can hold up to 250 lbs.
The walker is very lightweight and travel-friendly.
The design is narrow and stylish to maneuver through small hallways easily.
---
[sRollatorduct no="7″ asin="B08LW551ZV" brand="Healthline" gender="X" model="Rollator" description="Rollatoror Narrow Spaces" features="Foldable;Lightweight;Durable" score="97.5″]

The Healthline Walker is a walker and rollator in one.
It is easily fouled and very compact.
Ideal for more narrow spaces and is portable.
The rollator is also fully adjustable.
[/super_product]
8
The Medline walker is perfect for narrow spaces.
It has foldable sides for moving through narrow spaces.
The design is push-button operated,
It also has side cross bases for durability.
---
9
The Ultra Narrow walker is ideal for seniors and narrow spaces.
It has a very narrow yet comfortable design.
The walker has soft rubber handles and grips.
It is durable and quite lightweight.
---
10
The Lumex ColoSelect is a durable and lightweight walker for small spaces.
It is available in many colors of your choice.
The walker is lightweight and easily fits through narrow spaces.
It can hold a weight capacity of 300 lb.
---
Index Table: Top Rated Walkers for Narrow Spaces
---
---