Two main problems that the best toenail clippers for seniors can solve are the toenails being too tough and thick and difficult to reach. But choosing the best ones might not be that easy, so we compiled a list of the most convenient toenail clippers for you.
Please keep reading to check out our excellent list and additional tips on selecting those that meet all your requirements.
---
---
Some Toenail Clipping Challenges Seniors Face
Toenail Clipping can become quite a challenge as you age, for many reasons, here are only a few;
Thick and Hard To Cut Toenails – This is a widespread problem as we age, that your toenails become thickened and very hard to cut.
Difficulty in Reaching Your Toes – As you age, it becomes much harder to reach your toes, as immobility and other abilities and limitations in dexterities set in.
Arthritic Hands – Many seniors have arthritis, which may affect their hands, making it quite challenging to hold and operate a nail clipper in the first place.
Toe Deformities – Whether Arthritic conditions or Bunions or even Hammertoes among many toe deformities and issues can be pretty challenging to handle your toes and toe clip them.
Overweight – Some older persons may struggle with weight issues, and excess weight can make it more difficult to bend and reach your toes. In this case, there is another excellent reason to invest in the long-handled toenail clipper, which makes the reach much more accessible.
---
Thick Toenails in Seniors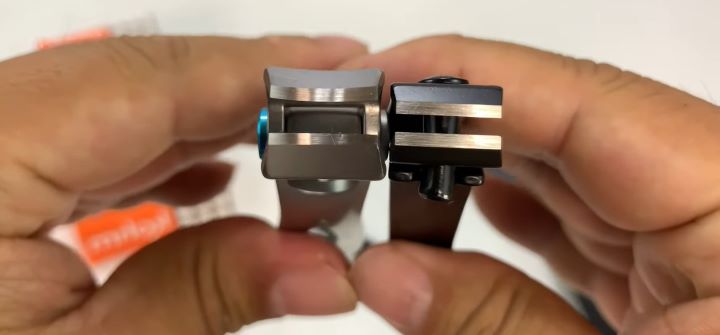 One of the most significant issues with Toenails in seniors is, of course, Thickened Toenails;
This unsightly condition can affect your finger and toenails and, if left untreated, cause much pain and discomfort.
What Causes Thickened Nails and Toenails – Fungal infections and skin conditions which are more predominant with age can result in the toenails thickening. As you age, your nails start to break down and deteriorate, causing them to thicken and become more brittle and dry.
Some More Symptoms Of Thickened Toenails – Besides the thickening of the toenail, it can also become brittle and break easily. Thickened toenails may develop a foul odor caused by a fungal infection and are likewise very hard to cut. A thickened toenail may also split, crack and lift, and in turn, cause pain and discomfort.
Some Risk Factors to Consider – Fungal and Yeast infections are among the leading causes of thickened Toenails and should be treated effectively. Similarly, a moist and warm environment can cause fungus growth. Hence keeping your feet cool and dry is essential. Constricted footwear and damage to your toenails are all culprits causing Thickened Toenails and can be avoided and treated effectively.
Concerns and Treatments – It may be a concern when the thickening is because of a severe infection, and medical treatment is required. Besides keeping your toenails clipped and well-groomed and wearing comfortable footwear that does not squeeze your toes is ideal. Keeping your feet dry and cool is also important to prevent fungal growth.
---
Features of a Best Toenail Clippers for Seniors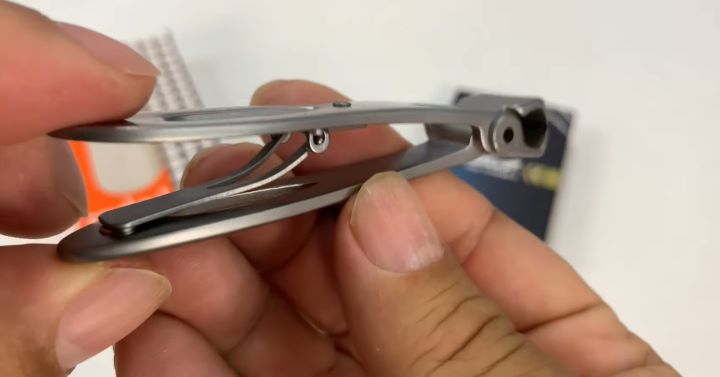 Design – Easy to use design with an easy-grip handle.Safe to use and will not cause damage or accidents to the toe or toenail. Designed to handle thickened and brittle nails in elderly persons. Wider Jaw design for more effective and heavy-duty toenail clipping. The design should allow for cutting thickened, hardened, ingrown, and fungal-infected toenails that may be quite hard to cut.
Materails – Heavy-duty stainless steel. Medical-grade stainless steel is the best quality material used in a toenail clipper for seniors.
Handle – Long handle design in some models for easy reaching. The handle can be rubberized for non-slip options and ergonomic for easy handling. The handle should allow for both right and left-hand use in senior individuals.
Safety – A safety clip to close the blades for storage and traveling. Safe and easy to use design with sharp and comfortable blades to use.
After choosing the best toenail clippers for seniors, we also recommend using toothpaste for seniors that is free from chemicals, which is ideal for whitening and strengthening teeth.
---
How We Test and Score Toenail Clippers for Seniors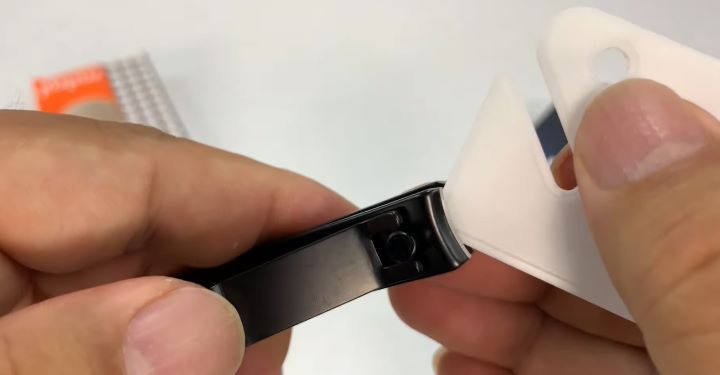 These reviews are based on intense research, analysis, and feedback from our experts and real users from different digital platforms.
We spent 28 hours trying, testing, and scoring these Toenail Clippers for Seniors, for different key parameters and then shortlisted the best products in the market, saving you time and effort.
We used the following parameters for our tests and analysis.
Sharpness – We observed how extremely effective the products are at cutting cleanly with their sharp blades through toenails and fingernails.
Easy Grip Handle – We took note of how easy for the users to use its handle without causing damage or accidents to the toe and toenail.
Rust-resistant – We analyzed how effectively the product's material resists rust.
Durability – We researched how long users are able to use these products without any reported changes in their quality or design.
Price – We checked the products affordability having good quality.
---
Frequently Asked Questions (FAQ) About Toenail Clippers for Seniors
---
Reviews: The Best Toenail Clippers for Seniors
Below you will find some of the best brands and models in Toenail Clippers, ideal for elderly feet and many foot ailments and conditions.
We hope you love the toenail clippers for seniors we recommend!
So that you know, We may collect a share of sales or other compensation from the links on this page.

---
1
---
2
The Maddak Pistol Grip Toenail Cutter has the perfect Trigger action design ideal for seniors and adults.
it can extend your reach to your feet with its long handle.
The Trigger action design gives you better leverage and precision when clipping your toenails.
Ideal for both left or right-hand use.
Heavy-duty clippers will cut through thickened and hardened toenails easily.
| Rating Category | Weight % | Score |
| --- | --- | --- |
| Sharpness | 25% | 100 |
| Easy Grip Handle | 25% | 95 |
| Rust-resistant | 20% | 90 |
| Durability | 20% | 95 |
| Price | 10% | 95 |
| Total Score | 100% | 95.25 |
---
3
One of the best brands in toenail clippers that you will find is the KOHM. I have chosen the Cp-900 ideal for thickened toenails and Infected fungal toenails in the elderly.
Ideal for thickened, ingrown, and deformed toenails due to fungus, diabetes aging, or other aggressive nail growth causes.
It comes with a Rubberized easy-grip handle for easy grip and secure holding.
It is made from durable and rust-resistant stainless steel.
Included is a safety tip that covers and closes the blades.
| Rating Category | Weight % | Score |
| --- | --- | --- |
| Sharpness | 25% | 100 |
| Easy Grip Handle | 25% | 95 |
| Rust-resistant | 20% | 90 |
| Durability | 20% | 95 |
| Price | 10% | 90 |
| Total Score | 100% | 94.75 |
---
4
The Tiptop Mycotic Toenail Clipper is a double-action heavy-duty toenail clipper for seniors.
Made from high-grade stainless steel.
They are designed for heavy-duty use.
The jaws of these clippers are powerful and work well on thick and hard toenails.
Podiatrists-recommended – a design that is ideal for seniors.
---
5
The happy Healthy Smart Toenail scissor is an 8 and quarter-inch long scissor used for heavy-duty toenail clipping.
The long handle allows you to reach your toenails without bending easily.
Ideal for individuals or seniors who struggle with mobility or who are overweight.
Sharp and durable stainless steel blades – can cut through thick and hard toenails.
Easy-grip plastic handle.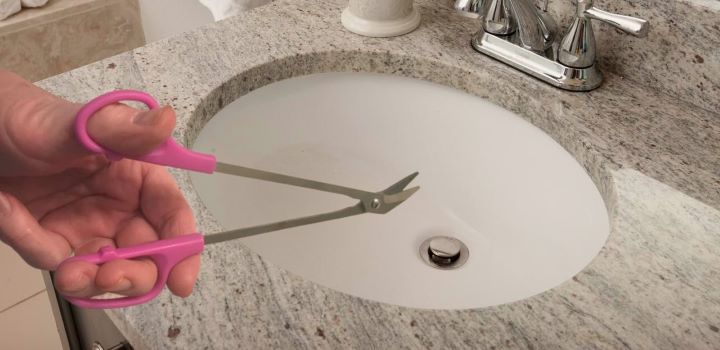 ---
6
Another superb model from KOHM is the Long handle Model that has a much larger design for seniors.
Ideal for toenail conditions such as thickening, fungal growths, and deformities or ingrown toenails.
The perfect nail clipping tool for older individuals.
A sharp and wide jaw made from high-grade stainless steel.
Stainless Steel easy handle gripping handle.
It comes with a safety tip for secure storage and traveling.
---
7
We have their Original and best soft Grip toenail clippers from Fox Medical equipment made from surgical-grade stainless steel.
The unique technologies used in their toenail clipper allow you to easily cut through thick hard toenails and ingrown nails.
There is a hand-honed blade that will stay sharper for much longer.
The ergonomic grip design has a soft and easy grip non-slip handle.
It is made with medical-grade high-quality stainless steel.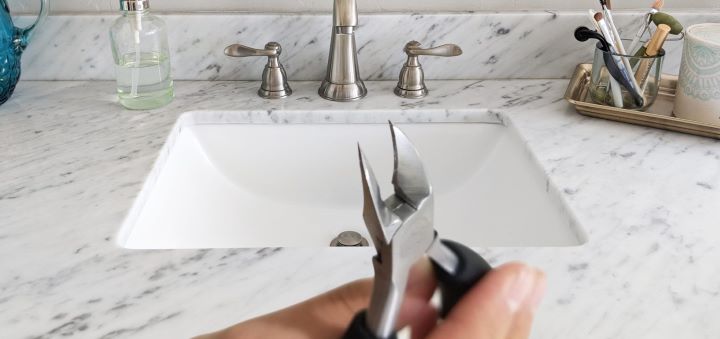 ---
8
The Mehaz 668 Pro angled Wide Jaw toenail Clipper is one of your best designs for seniors.
A wider jaw that can cut through thicker and harder nails much easier.
The stainless steel is sanitizable.
Has a straight edge blade design.
Includes a clipping catcher and a handy nail file.
Ergonomic design is easy to use and handle.
---
9
A trimmer and cutter all in one from EZ Grip, with the ideal design for seniors.
The clipper has an easy-grip design and a 360-degree stainless steel blade that is very sharp.
It has swivel action that puts an end to awkward twisting to help you find the most comfortable angle to cut your toenails.
The wide and easy-grip handles are ideal for seniors to use.
It is also perfect for those who have less flexibility and limited dexterity or strength in their body.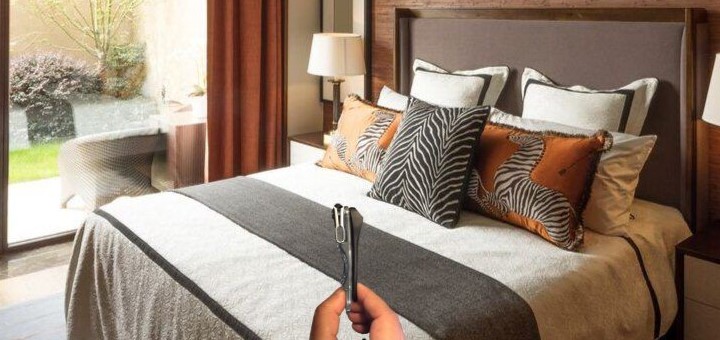 ---
10
Here we have a Podiatrist design curved toenail clipper for seniors.
A podiatrist-designed professional nail and toenail clipper.
It has very sharp and durable stainless steel blades.
There is an upgraded double spring in the design for a longer lifetime.
The updated handle is ergonomic and easy to use by elderly hands.
The handle consists of durable ABS materials.
---
Index Table: Top Rated Toenail Clippers for Seniors
---
---