Emergencies, especially slips and falls are something that is more frequent and quite unpredictable among elderly individuals, and that is why you always want to be prepared for such as situation.
A senior may trip and fall, and be in pain or worse with such a fall, needing assistance immediately.
This is where the best fall detection watch can really make a difference.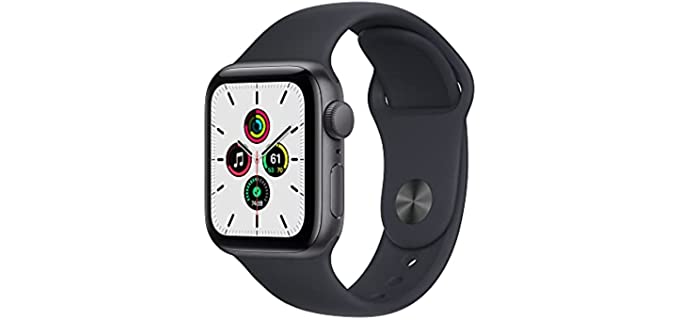 ---
How do Fall Detection Watches Work
A fall detection watch automatically employs technology that gets fast assistance for a senior person wearing the watch, should they fall down.
The medical alert system allows the user to summon for help should they be in a tight spot without having to press a button. When the elderly person falls a sensor is automatically tripped by the
Sensors – Fall detection watches have sensors that use accelerometers, which is a lower power radio wave technology, that monitors the movements of senior individuals. The Fall detection device or watch will have three-axis accelerometers with patented algorithms.
Fall Detection – When a fall is detected or the sensor tripped, the fall alert detectors will measure when the senior person has suddenly fallen by detecting more abrupt changes in their body movements. This technology evaluates the elderly person's body position, physical activity, and acceleration of movements, When the detector determines that the variables are within a danger zone, and the person has fallen, it automatically alerts emergency response agents.
Precision – Most common movements which are related to a fall will be very accurately detected with fall detection technology, and if it does not there is always an emergency button to call for assistance.
Urgent Response – The fall detection watch is a medical alert device that detects a fall and immediately initiates a call to urgent response agents. They usually have a two-way speaker through which emergency response agents can determine the severeness of the situation, and whether assistance is necessary.
---
Why Choose a Fall Detection Watch for a Senior Person
When you have an elderly loved one that lives alone, or that is left at home when you are not present, they may get into a situation where help is needed. They may trip or slip and fall, and not be able to reach a phone or emergency device.
A watch worn on the elderly person wrist is close enough for them to get assistance if they are able to, and the fall detection technology will detect a fall and notify emergency response in the case where the person may be unconscious or not be able to use the watch to get help.
A fall detection watch is an excellent tool to help a senior person regain their confidence and be able to go about their daily activities without worry that there may be an accident.
You as a family member or caretaker will also have more peace of mind that your elderly loved one is safe and that there will be help provided in case of an emergency.
---
Features of a Good Fall Detection Watch for the Elderly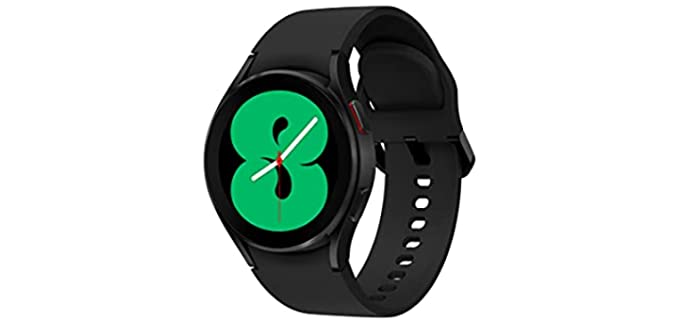 easy to Use – The Fall detection watch needs to be easy to use and program by a senior person with basic functions and clear buttons and display.
Waterproof – Falls can occur in various areas, even wet places, or the bathtub, that is why I recommend that you look for a waterproof fall detection watch that can be used in the shower, bath, or at the pool. Keep in mind that only waterproof watches can be fully emersed in water and not water-resistant watches.
No-Fault False Alarms – Accidents generally happen, so if you do experience a false alarm, you should just be able to let the emergency responder know that it was a false alarm, or not too serious.
Comfort – A fall detection watch needs to have an ergonomic and comfortable design and materials that will not irritate fragile and older skin, or be uncomfortable on the elderly person's wrist.
Price – generally your basic fall detection watches are not too expensive. However, the more costly options do hold better and more advanced features that can be quite helpful in the end.
Other features – Most fall detection watches are basically smartwatches with a fall detection feature. They also offer features such as heart rate monitoring, GPS, fitness tracking, and many more.
---
Reviews: The Best Fall Detection Watches for the Elderly
These are our top choices of Fall detection Watches for senior individuals;
---
1
The Apple Watch is one of the best available smartwatches with fall detection technology for seniors.
The watch has GPS and cellular capabilities and comes in a stainless-steel case.
It has electrical and optical heart sensors and a digital crown with haptic feedback.
The watch has an improved accelerometer and gyroscope for early fall detection.
It also comes in more available colors.
Furthermore, it is completely waterproof and swims proof.
---
2
The Samsung Galaxy Watch 4 is another excellent fall detection watch for elderly individuals.
It is a smartwatch with GPS, Bluetooth, and advanced health monitoring.
The watch has a long-lasting battery and comes in more colors.
It ah effective fall detection sensors and capabilities.
---
3
Here we have the HandsFree fall detection watch for seniors.
It is also a smartwatch with medical alert systems specifically for seniors.
The watch includes GPS monitoring and a two-way SOS communication capability.
It has effective fall detection and accurately built-in GPS tracking.
It also features an emergency support button with 24/7 emergency access.
---
4
Another superb model from Apple that has fall detection functionality.
The smartwatch comes in an aluminum case and has a sporty band available in many colors.
You can track your daily activities and follow trends on the apps.
The watch can detect if you have taken a fall and automatically calls emergency services for you.
It is also completely waterproof.
---
5
The Samsung Galaxy is a smartwatch with ECG tracking for health and fitness and a GPS fall detection function with Bluetooth.
The watch offers you additional extras such as fitness tracking and GPS along with the fall detection function.
A timeless and stunning design that is comfortable around your wrist and easy to wear by seniors.
It helps to track your heart rate and your oxygen levels.
---
6
This is a fall detection watch specially designed for elderly persons.
It has GPS LBS and Wi-Fi positioning technology for accurate positioning.
The watch has health monitoring functions and multiple call functions for emergencies.
The fall detection is accurate and responds immediately.
The watch is also fully waterproof.
---
Index Table: Top Rated Fall Detection Watches for Seniors
---
---