As we grow older. Oral healthcare has become more and more important.
You basically only get one set of permanent teeth in your lifetime and need to take proper care of them. This includes brushing, flossing, and also a good mouthwash.
A good mouthwash, especially for seniors, is ideal in between meals and snacks and provides excellent protection, as well as freshening your breath.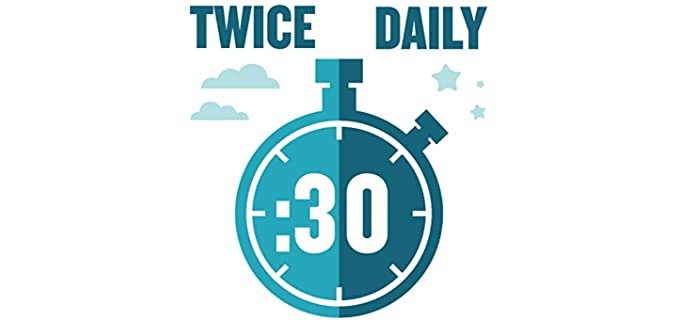 ---
Some Symptoms of Poor Oral Health in Seniors
Symptoms of Poor Oral Health
There are a number of conditions that are worsened when you forget to brush, floss, and use Mouthwash, including:
There are quite a few things that adults and seniors can experience when they neglect to brush, floss, and rinse their teeth with a mouthwash.

Gum Disease – Gum disease occurs when the tissue around your teeth becomes infected due to a build-up of plaque, Gingivitis is usually the first stage of gum disease, including symptoms such as swollen or bleeding gums. With proper treatment, gum disease is reversible, however.
Tooth Decay – Tooth and root of the tooth decay can occur in older adults. You must clean your gums and teeth properly to remove all food particles and plaque. A good cleaning scheduled regularly at your dentist will also help to remove plaque and tartar, especially below the gumline.
Sensitive Teeth -Poor oral health can cause teeth to become more sensitive, which means they will hurt when you eat something cold, and sometimes hot as well. This sensitivity may be caused by brushing your teeth to hard or having worn out tooth enamel. Using toothpaste for sensitive teeth will help with this issue.
Dry Mouth – Dry mouth occurs when your mouth is not able to produce enough saliva anymore. Any prescription medications can cause this. Dry mouth can also lead to tooth and root decay and thus needs to be treated. A good fluoride mouth wash will usually do the trick.
---
Taking Good Care of Your Teeth as a Senior
Nany seniors have issues such as Alzheimer's and memory loss, which means they may forget to brush their teeth regularly. There are also issues such as Parkinson's in the hands and weakness, which in turn may make it hard for them to hold a toothbrush.
Although mouth wash is never a substitute for brushing, it can also help seniors to take better care of their teeth.
A good Fluoride mouthwash for seniors is something needed in their routine. Fluoride helps to naturally strengthen the teeth and protects against cavities, and Mouthwash can also help to keep your mouth moist in case of dry mouth.
You basically get two types of Mouthwashes that can be prescribed to seniors;
This is a Cosmetic Mouthwash and a Therapeutic Mouthwash.
A cosmetic mouthwash is your regular Mouthwash that is used to clean teeth, provides fluoride, and that you can buy anywhere.
Therapeutic mouthwashes are usually prescription; however, some may be obtained over the counter. They are targeted at treating issues such as mouth ulcers and also help with plaque, gingivitis, and bad breath.
---
Features of a Good Mouthwash for The Elderly
Seal of Acceptance – Always look for the American Dental Association's Seal of Acceptance when you choose a mouthwash. This seal ensures you that the claims made by the company on the package of the Mouthwash have been proven and tested thoroughly.
Ingredients – Make sure that the Mouth wash contains Fluoride. Ingredients such a Cetylpyridinium chloride kills bacteria and freshen your breath, while essential oils are antibacterial and anti-fungal. This eliminates bad breath and kills bacteria. Chlorhexidine. helps to reduce plaque and control gingivitis, while Carbamide peroxide or hydrogen peroxide can be used to whiten your teeth.
Safety – Mouthwashes are mostly designed for children over six years of age and adults, so they are relatively safe for seniors. You do get Mouthwash for younger children. It is advised to avoid Mouthwash with alcohol, especially in seniors and persons with sensitive teeth.
---
Reviews: The Best Mouthwash for the Elderly
In our list we have some of the best available Mouthwashes ideal for Seniors;
---
1
Colgate Total is a favorite Mouthwash for seniors and for adults because it offers such complete results.
The Colgate Mouthwash kills germs and fights plaque, as well as prevents gingivitis.
It does not contain ethanol, rather a safer alcohol that does not burn your mouth,
It is also antibacterial and offers 12 hours of protection against germs.
---
2
The ACT Mouthwash is a moisturizing mouthwash for seniors that have dry mouth.
It comes in 18 Fl oz or 3.8 Fl Oz options from which you can choose.
The ACT mouthwash is gentle and helps to strengthen your teeth.
It is also very moisturizing and ideally suited for dry mouth conditions.
---
3
The CloSys Mouthwash is a soothing and gentle mouthwash for seniors with sensitive teeth.
It has a lovely mint flavor and is naturally activated and PH-balanced.
The Mouthwash received, and ADA Seal for reducing bad breath ads do not cover up bad breath.
It is an alcohol and sulfate-free Mouthwash, as well as triclosan and gluten-free for seniors.
---
4
The ACT Total care is also a great Mouthwash option for seniors.
This is a zero alcohol and anticavity mouthwash for elderly persons.
The mouth wash helps to rebuild enamel on your teeth and strengthens your teeth is also prevents cavities, and promotes healthy gums.
There are different FL Oz options you can choose from, 18 or 33.8 in packs of one or three, as well as an Icy Clean Mint or Fresh mint flavor.
---
5
Listerine is a top brand Mouthwash that is also ideally suited for seniors.
The Cool Mint antiseptic mouthwash is ideal for bad breath and mouth ulcers or issues.
It helps to prevent and reduce plaque build-up, as well as prevents Gingivitis.
The Mouthwash kills germs and bacteria in your mouth and helps to freshen your breath. It is recommended by dentists.
---
6
From Crest, we have the Pro-health Mouthwash, which is perfect for seniors as a general mouth wash.
The Mouthwash from Crest is a Multi-Protection mouthwash that is completely alcohol-free and also quite gentle.
However, the Pro-health mouthwash dies help to fight plaque, gingivitis, and bad breath, and keeps your teeth strong and healthy,
It comes in a package for three bottles of mouth wash that are each one liter.
---
Index Table: Top Rated Mouthwash for the Elderly
---
---