Most designer sunglasses are aimed at a younger market today, And there is not always much availed for the older senior generation.
Eyecare is of the utmost importance, particularly as you age and your eyes become weaker and more sensitive.
Blocking harmful UV rays with the best sunglasses for seniors can be a simple and stylish way to minimize damage to the eyes.
Today we will look at various sunglasses that cater specifically to senior persons.

---
Why Seniors Need Proper Sunglasses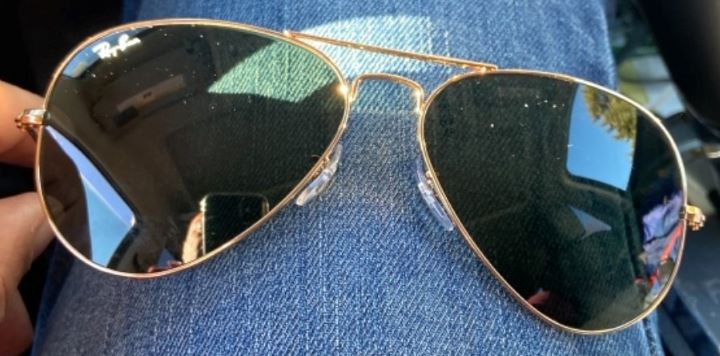 As a senior, your eyes tend to worsen the older you get, and many seniors report blurred and limited vision that can worsen as the years go by.
Regular and even prolonged exposure to sunlight may contribute to many of the issues you may be experiencing when it comes to your eyes. Irritation of the cornea, known as keratitis, and even clouding lenses caused by cataracts are all sunlight exposure.
Avoiding the sun completely is not an option. However, the proper sunglasses will offer full protection against these harmful rays.
If you wear prescription or reading glasses, then no problem; there are many Fit Over sunglasses that you can wear over your glasses.
So as you can see, a senior does need proper sunglasses, and luckily there is quite a market for it that delivers many useful and stylish options.
---
Criteria for Choosing Sunglasses for Seniors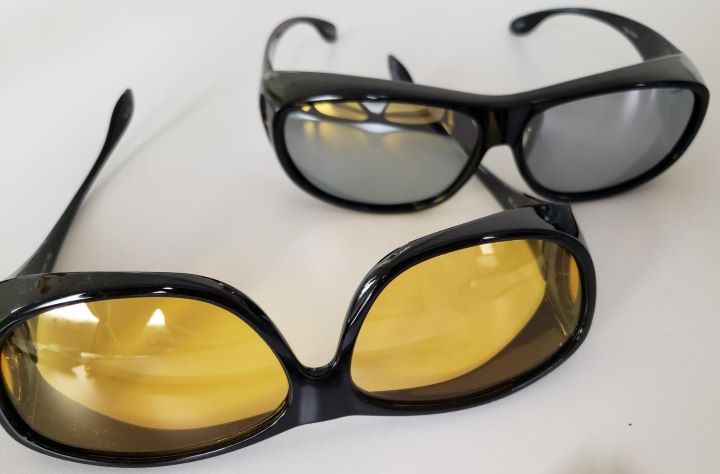 The right sunglasses for you as a senior should help you look great and help with some common eye issues. Sunglasses will prevent your eyes' deterioration and even prevent wrinkles from developing around them. Here are a few options that you should consider;
Sunglasses for Glare Protection – Older adults are generally more sensitive to the glare from sunlight other lights, and those who have extra light sensitivity or glaucoma, even more so. So an anti-glare design with wrap-around lenses is advised that offers complete UVA/UVB protection.
Sunglasses for Glaucoma and Light Sensitivity – Sunglasses with anti-reflective lens coatings and an amber tint to prevent glare are ideal for light sensitivity and glaucoma. Full UVA/UVB protection is a must-have, and you also want to consider a more wrap-around style for light sensitivity.
Sunglasses for Cataracts – Cataracts or cloudy lenses, can be worsened and even caused by sun exposure. Protecting your eyes from UV rays will slow their development and delay the need for cataract surgery later on. You will need to consider sunglasses that offer 100% UVA/UVB protection if you have cataracts.
Sunglasses for Skin Protection – Crows' feet and wrinkles at the corners of your eyes may result from years of genuine smiles or sun damage. To protect the delicate skin around your eyes, a larger frame and lenses sunglass covering the area from your eyebrows to your cheekbones is recommended. Whatever the shape or design, make sure that it promises 100% UVA/UVB protection.
Budget – Sunglasses may be an expensive investment, but think of it this way, you are investing none of your most necessary bodily functions, your eyesight. A good quality pair of sunglasses will be more costly. However, there are a few budget options that are just as good.
---
Features of a Good Sunglasses for Seniors
Here are a few tips on choosing good sunglasses for seniors;

UVA/UVB Resistant – Look for sunglasses that offer 100% UVA/UVB protection with a UV coated lenses.
Fit Over Options – Fit Over sunglasses are designed to fit over your prescription glasses.
Frame and Lenses – A durable frame such as plastic, carbonate or metal is ideal. Lenses can be glass or plastic.
Polarized – Polarized options reduces reflections of a horizontal surface, and eyestrain in general.
---
Reviews: The Best Sunglasses for Seniors
Here are some of our most favored brands and models of sunglasses that are ideal for senior persons.
We hope you love the products we recommend!
So that you know, We may collect a share of sales or other compensation from the links on this page.
---
1
---
2
Here we have a pair of quality Ray-Ban brand wayfarer style sunglasses for seniors that are moreover polarized.
This is a prevalent and fashionable sunglasses model for seniors who do not wear prescription eyeglasses.
The design is matte black with a wayfarer shape.
They have large rectangular lenses and a durable plastic frame.
The lenses ate polarized and UV protectant coated.
---
3
The Overalls sunglasses will fit neatly over your glasses and have polarized lenses.
Another Fit Over design that you can use with your prescription eyeglasses.
The sunglasses have plastic lenses and a frame with a UV coating on the lenses.
They are polarized and quite durable.
The sunglasses come in a brown and tortoise color pattern.
---
4
These are large style cover-up sunglasses that fit neatly over your reading glasses.
These are also cover-up sunglasses that will fit over prescription eyeglasses.
They offer fuller protection and closed wrapping sides.
The sunglasses ensure excellent UV 400 protection with non-polarized lenses.
They consist of durable acetate material.
---
5
We have these stunning Aviator sunglasses for older men and women from a top brand Ray-Ban.
A favorite for the more daring senior that does not require prescription eyewear.
These are aviator-style sunglasses that come in different sizes and color options.
The frame is a durable metal, and the lenses are glass.
The lenses are non-polarized and UV coated for 1005 UVA/UVB protection.
---
6
This is a stunning set of two Bifocal reading and sunglasses for older ladies from VWE.
These sunglasses come in a set of two, which is very convenient.
They are a plastic frame and lenses design available in more colors and size designs.
The lenses are non-polarized and offer 100% UV protection against UVA/UVB rays.
They are likewise very lightweight and provide full coverage of your eyes and most of the upper face.
---
7
The Yodo Fit Over Glasses is ideal for wearing over your prescription glasses or lenses.
They are a polycarbonate frame with Tri-Acetate Lenses.
There are a few size and color options available for your choice.
The sunglasses are polarized and offer full protection.
---
8
The Eagle Eyes Fit Ons are also ideal for use with prescription lenses.
It is a Techlon Polycarbonate frame and Polycarbonate lenses that are polarized.
There is a UV protection coating and wide lens width.
Versatile and available in more color options.
---
9
Another excellent addition is the lens covers sunglasses.
They cover prescription glasses and are available in a large variety of colors.
The sunglasses have plastic frames and lenses with a UV coating.
They are 100% UVA and UVB resistant and polarized.
The sunglasses are also quite durable.
---
10
Excellent streamlined and versatile sunglasses from Mr.O for seniors.
They can easily fit over your prescription glasses or be worn on their own.
The sunglasses have a UV coating and are Polarized.
They have plastic lenses and a durable plastic frame.
There are likewise more colors available to you.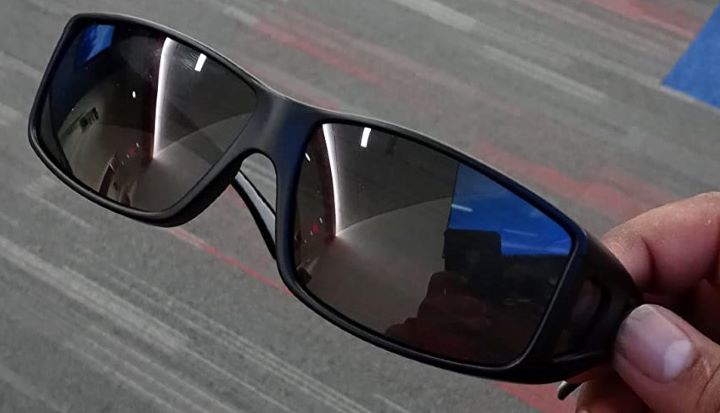 ---
Index Table: Top Rated Sunglasses for Seniors
---
---