Whether you want to enhance your greying hair and lovely white locks' natural beauty, keep the color of your favorite coverage, or even improve your hair's health, there is a shampoo there for every senior's individual needs.
---
Caring for Mature Hair
Caring for more Mature Hair has its own challenges and should not be a difficult task if you understand the factors involved;
Thinning Hair – Men and women will both start to experience a slight or even more significant amount of hair loss from the age of 50 and up. Medications, certain medical conditions, thyroid issues, trauma, disease, and in general old age are all causes of hair loss and thinning. There are, however, some superb shampoo brands and models that can give you a volumizing boost.
Heat Protection – Heat from the sun or even styling tools can cause the most damage to mature hair. A good shampoo and conditioner can improve the damage and protect your hair along with a treatment spray.
Colored Hair – Many seniors prefer to color their hair as they age and rather cover the greys, which is perfectly normal but may further damage your hair. Good color protection and conditioning shampoo and conditioner will enhance the color and protect your hair.
Scalp Dryness – As you age, your body produces fewer oils, which can cause a dry and itchy scalp. Other than that, the sun, heat, and winds can cause dry scalp conditions. Using a moisturizing or scalp, treating shampoo can help to improve this condition.
Hair Breakage – Your Hair can easily Break and become dry as you age, sometimes because of over-processing or other health conditions. Keep your hair healthy and moisturized with a good moisturizing shampoo and conditioner, and throw in a hair mask or treatment to improve your hair's health.
Silver Shampoo – For those who want to embrace the grey or white, a good silver shampoo can help brighten your natural color and remove yellow and brassy tones.
---
Tips and Tricks for Maintaining Mature Hair
Heat can damage and thin out your hair even more, so keep blow-drying and heat styling to a minimum and use a good pre-treatment.
Wear a hat when you are outside in the sun to protect your hair from the heat and your skin in turn.
Brush your hair when it is dry, and use a good detangling brush to avoid breaking and damaging your hair.
Limit processing and coloring as this can dry out and damage your mature hair.
If your hair is parched and damaged, only wash it once or twice a week, allowing natural oils to condition your hair.
For extra hydration, you can leave your conditioner in for ten to fifteen minutes or use a moisturizing mask on your hair.
Adjust your hair products and shampoo to fit the needs of your now more matura hair.
---
Features of a Good Shampoos for Seniors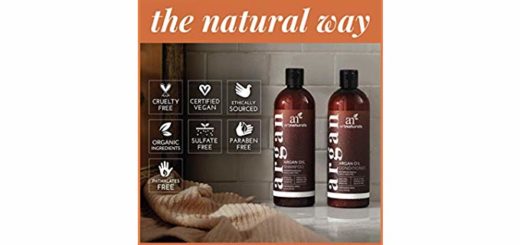 Sulfate-free to protect hair from drying out.
It contains either Moroccan Argan Oils, Biotin, or proteins to build up the structure of your hair.
Natural Shampoos need to be FDA approved.
Silver shampoo can eliminate yellow and brassy tones.
Non-Drying and moisturizing.
Colorsafe shampoos for colored hair.
---
Reviews: The Best Shampoos for Seniors
The best available shampoos to treat and condition older and more fragile hair;
---
1
Pantene has a special range called the Age Defy designed specifically for aged hair, providing essential vitamins and proteins to strengthen and condition more mature hair.
Instantly restores the youthful vitality of your hair.
A concentrated Pro-V formula that is specially designed for mature hair.
The Triple-Blend Complex helps fight the 7 signs of aging hair, including breakage, frizz, split ends, unruly grays, lackluster color, thinning, and dryness.
Gentle enough to use daily and on color-treated hair.
---
2
From the Loreal Expert Series range, we have their Expert Silver shampoo ideal for seniors who prefer to show off their grey or white hair.
Reduces unwanted yellow and brassy tones.
Brightens the white and grey tones of your hair.
Gentle and effective cleansing.
Conditions and strengthens your hair for soft, supple, and shiny hair.
---
3
The Hairgenic Pronexa is a Clinical strength hair growth and regrowth shampoo for thinning hair n seniors.
A DHT blocker shampoo that is USDA Biobased Certified and contains certified organic ingredients.
Effectively helps regrowth and enhances the natural growth of your hair.
It contains Biotin and Vitamin B, which are clinically proven to increase hair growth.
Ideal for fragile and thinning hair.
---
4
From Art Naturals, we ha e a completely organic and natural Argan Oil shampoo to help hair regrowth, preventing hair from falling out.
An all-natural sulfate-free shampoo with DHT blockers to prevent hair fall.
Volumizing ingredients that moisturize and thicken your hair.
Ideal for all hair types, including matura hair and colored hair.
Complete anti-aging hair care.
---
5
The Loreal Paris Everstorng Thickening shampoo thickens and restores aging hair to its youthful vibrancy and vitality.
Available in a shampoo and conditioner, or a set of the shampoo and conditioner.
A sulfate-free thickening shampoo that has anti-breakage and strengthening ingredients.
Fortifies thinning hair and prevents breakage and fragile hair.
Moisturizing and gentle without the harsh sulfates.
---
6
The Extreme Shampoo from Redken is ideal for older men and women with specialized ingredients to prevent breakage and improve your hair's condition.
A new and improved formula that was previously discontinued.
Ideal for all hair types, especially damaged and mature hair can likewise be used on colored hair.
Fortifies your hair with Ceramides and proteins to treat damage.
Thickening and conditioning shampoo for mature and fragile hair.
---
7
Another superb all-natural organic shampoo is the Sacred Tiare from Carol's Daughter.
A strengthening shampoo for dry and brittle matura hair.
Smooths frizz and condition the hair.
Completely sulfate-free and made with natural ingredients.
You can also purchase the matching conditioner and hair treatments in this range.
---
8
From Matrix, we have another superb Silver shampoo brand that is ideal for senior hair to improve the natural beauty and color.
Removes yellow and brassy tones from Grey and white hair in seniors.
Conditions and strengthens your hair.
Removes frizz leaving your wth smooth and supple, shiny hair.
It offers you effective and instant results in yellowing or brassy hair.
---
9
The Just for Men Shampoo gradually covers and reduces grey hair in senior men.
This shampoo is just for men who want to cover their grey hair.
You can select from a few color options available.
The shampoo will gradually reduce grey and dye your hair.
You can use it instead of your regular shampoo and see the difference.
---
10
The Pantene Silver Expressions is a Pro-V technology silver shampoo that tones and brightens grey hair.
A silver shampoo that reduces dullness and makes your gray hair look more silver and vibrant.
It contains purple pigments to neutralize yellow and maintains grays.
The healthy formula that also keeps your hair healthy and shiny.
Easy to use, just like regular shampoo.
---
Index Table: Top Rated Shampoos for Seniors
---
---