Besides the right bed fr a senior person, the right mattress also plays a huge role in comfortable and proper sleep patterns and can relieve aches and pains during the night.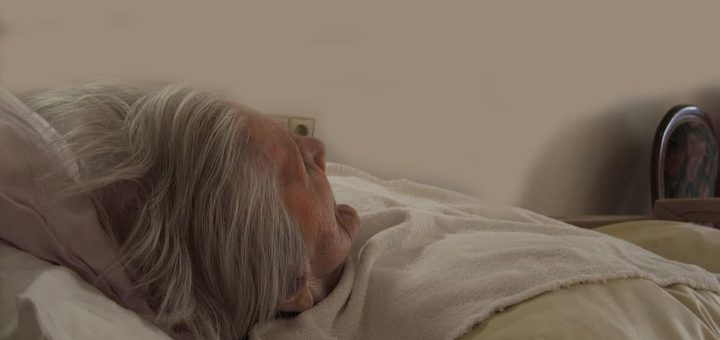 ---
Why do Seniors Need a Specific Mattress Type
As we age, our bodies deteriorate and become more prone to conditions such as back pain, arthritis, and other conditions and more sensitive to pressure. For this reason, sleep disturbances and uncomfortable sleeping positions are quite common among this age group.
But there is hope. The right mattress for seniors could be a way to recover and improve your overall sleep patterns. Sleeping on the right mattress does two things; It supports and aligns your spine with firm support, and it offers soft comfort to relieve pressure on pressure points such as the hips, elbows, and shoulders.
Retirement seems like a dream come true, enjoying the hard-earned money, playing with the grandkids, traveling, and trying to catch more sleep, right? You would think that older people have no issues falling asleep, but you couldn't be more wrong.
---
Guide Choosing the Best Mattress for Seniors
Here are a few of the most important aspects to consider when choosing the best mattress in your old age;
Firmness – The Level of firmness of your mattress is associated with your weight group; a heavier person will generally need a firmer bed than a lighter person. Besides, this firmer support in the mattress base is required for optimal spinal alignment and support.
Pressure Relief – There is nothing like an uncomfortable lumpy mattress to add to pressure points; therefore, opt for a Memory foam type top layered mattress that is soft and plush and molds to the shape of your body to relieve pressure points.
Durability – A good mattress, regardless of the type or brand, should last at least seven years, although some mattress fills have a shorter lifespan. Make sure that you check the warranty and lifespan of your mattress. Opting for a well known and trusted brand will always be more worth your while.
Temperature Regulating – Keep in mind that some mattress fill types such as Memory foam tend to retain heat and, therefore, always look for breathability or cooling options and additives such as cooling Gel infusions in the memory foam.
---
Features of a Good Mattress for Seniors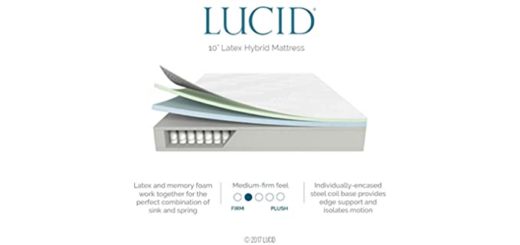 Top Layers – Depending on the type of Mattress, the top layers consist of softer and more plush memory foam, latex or gel-infused memory foam or latex foam. Latex has better cooling capabilities and firmer support, while memory foam conforms to the shape of your body and retains heat better.
Base – The Base layers are firmer and offer better support, usually consisting of thicker and denser layers of the top foam type, such as Latex or Memory Foam. In Hybrid models, you will have a top layer of either Memory Foam or Latex. The bottom layers will consist of individually wrapped steel or pocketed coils, helping prevent motion transfer.
Cover – Bamboo, cotton, and other synthetic materials are usually used for the cover to provide a thick protective barrier. Some covers are quilted and padded, while others are smooth and can come in single or double tone color.
Size Options – Most mattress models come in size options of Standard, Queen, or King, while some may offer XL or three-quarter options as well as extra length designs.
Extras – Additional extras may include bee CXooling Gel-infused usually into memory foam because memory foam tends to overheat and also into some models the Latex. There is also Charcoal and Bamboo used in the covers or fill, which provide comfortable breathability, and Charcoal can reduce odors and remove toxins.
---
Reviews: The Best Mattresses for Seniors
Here are the best brands and models in comfortable Mattresses for senior indivivudlas;
---
1
The Ace Sleep Mattress is a Hybrid Memory Foam and Gel mattress infused with Charcoal and covered with a Bamboo cover.
There is a high-density base core in this mattress that is six inches thick for firm support, while on top, you have cooling gel Infused Memory foam for softer comfort.
The Bamboo and Charcoal are infused in the memory foam for support, and Charcoal draws out toxins and odors.
The bamboo cover also has a cooling and breathable effect.
Moreover, this mattress can be used with any adjustable bed and is available in many size selections.
---
2
The Lucid Premium support mattress offers firm to medium support, which is ideal for older persons with back issues.
A Hybrid mattress with high quality, individually wrapped steel coils that can also isolate motions.
Likewise, plush memory foam layers on the top layers of the mattress with a natural layer of Latex for the perfect softness combination to firmness.
The mattress comes with a soft and attractive two-tone cover to finish it off.
---
3
The Nautica Premium is a Hybrid Latex Coil Mattress for firmer and more supportive comfort.
You can choose between different sizes and thickness options for a firmer or softer feel.
The mattress cover is designed with Convoluted Foam and with a quilted design for comfort and elegance.
The fill comprises Gel Infused Latex foam for cooling comfort and wrapped pocketed springs for optimal support.
The foam used in this mattress is likewise Certi-Pur Certified.
---
4
Looking for an all-natural and more organic, safe mattress option, then PureGreen is your best bet.
This is a full latex mattress with no synthetic or artificial materials, chemicals, or glues used in the making process.
It offers medium-firm support and comfort with all-natural organic Latex Foam.
This mattress is also Greenguard certified safe and contains no fire retardants.
An excellent choice if you have any allergies.
---
5
The LinenSpa Hybrid Mattress offers a supportive feel without being overly firm.
The mattress comprises four layers of natural foamy Latex with high-quality steel coils in the base that are individually wrapped for better motion isolation.
Latex Foam is also naturally temperature neutral and will not overheat as with memory foam.
The Coils are also encased in a foam base for further support and comfort.
This mattress comes with a smooth and elegant cover and is available in different size options with or without a matching base.
---
6
The Vibe Mattress is available in a Hybrid option or a Gel-infused option and different sizes from which you can choose.
There are two inches of Gel-Infused memory foam in the top layers with another 3 inches of Gel foam to draw away heat and provide push comfort.
There are also seven inches of high-density base foam in the mattress for optimal support that provides excellent pain relief and responsive cushioning.
The model I have chosen here is the general Gel-infused memory foam, and the Hybrid model has a base of pocketed individually wrapped spring coils below the memory foam top layers.
---
Index Table: Top Rated Mattresses for Seniors
---
---