The perfect alarm clock can make a difference in a senior person's life.
A good alarm clock can help you easily maintain a healthy and vital daily routine.
This article is about why seniors need an alarm clock and the essential features of the best alarm clock for seniors.
---
Why Seniors Need a Specific Alarm Clock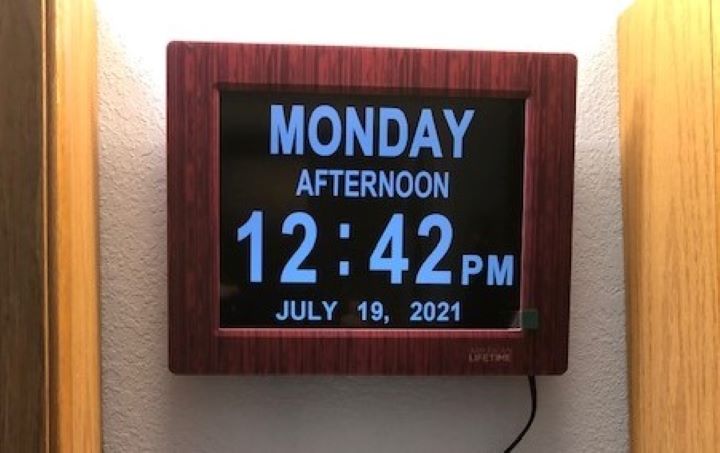 An Alarm Clock generally uses waking someone up in the morning, yet it can have many more necessary functions for seniors.
Seniors need a certain type of Alarm clock that accommodates conditions and issues related to their age group;
Hearing Impaired – For seniors who struggle with hearing a Vibrating or Shaker design, an Alarm clock can come in Handy, it shakes and Vibrates when the Alarm comes on.
Visually Impraired – Seniors who have a loss of Vision may struggle to see the date and Time on their Clocks; in this case, Clocks for seniors have larger or Projected LED displays with bright lighting for improved Vision. Then there is also the Voice active Option, which tells you the date and Time.
Dementia Patients – Senior Individuals who struggle with dementia and other memory-related issues can benefit greatly from a Voice-activated alarm clock, which reminds them of the date and Time in a clear voice.
Technophobia – Most seniors today are not as clued up on technology and need an alarm clock that is simple and easy to use with buttons that are easy to reach and operate many times with fragile and shaking hands.
---
Essential Features for an Alarm Clock for Seniors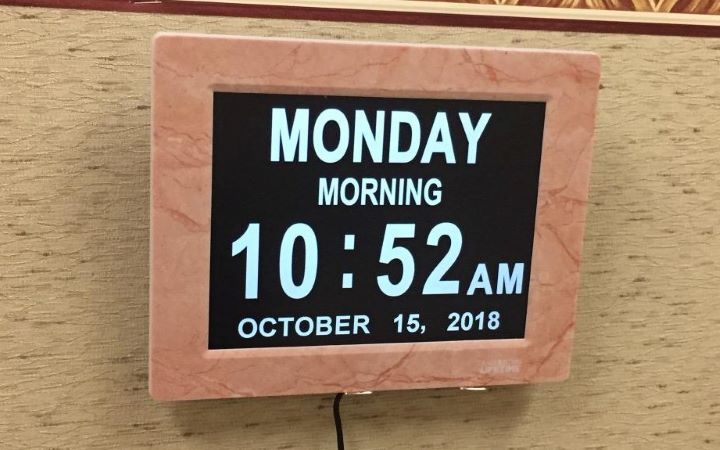 There are a few characteristics to be considered when choosing a good Alarm Clock for an older person;
Alarms – The Alarm needs to be easy to set and loud enough for an older person to hear. A beeping sound or radio option could be selected as an alarm. Where the individual is completely deaf, a vibrating or Shaker alarm can come in handy.
Size and Display – The alarm clock needs to be large enough for easy visibility yet small enough to fit on a nightstand or small desk. The time and date display must be clear and large in or for individuals who struggle with their visions to see it.
Analog or Digital – In all respects, Analog clocks are outdated, they constantly need to be set, and their display is quite small. With a digital Alarm clock, the setting is easy, the display is large and clear, and you have a backlight or lit display option.
Extra Features – An extra feature I have found handy for the visually impaired is the voice reading for the Time, date, and projection display capabilities. Besides this, some clocks have a built-in AM./FM radio and snooze functions.
---
Features of a Good Alarm Clock for Seniors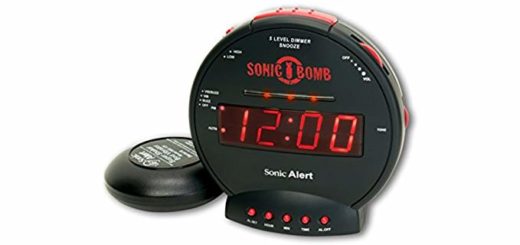 Display – Highly Visible analog or Digital time and date digits and letters. Projection and swivel function.
Alarm – Loud alarm or voice time telling. Radio alarm.
Settings – Easy to use buttons and settings. Brightness and alarm tone, and sound settings. Dimmer and sleep function. Bright lights and vibration with Alarm and snoozing button.
---
Reviews: The Best Alarm Clocks for Seniors
Below, you will see some of the best available Alarm Clocks that work just perfectly for Seniors;
We hope you love the products we recommend!
So that you know, We may collect a share of sales or other compensation from the links on this page.
---
1
---
2
From DreamSky, we have the perfect LED display alarm clock with a dimmer and snooze option for senior individuals.
Available in different color options that you can select from.
Straightforward settings and operation.
A Red LED light display that is large and easy to see.
The display has a brightness setting to dim or brighten the LED display.
Easy alarm clock settings with a snooze option.
The small and compact shape can easily sit on any nightstand.
It also has a battery backup option.
---
3
The Innoclcok Advanced Calendar day and the digital alarm clock are designed specifically for individuals with memory loss and impaired Vision.
Restore your confidence with the calendar day and time clock that spells out the day, Time, and period of the day for you to eliminate confusion.
Clear visual digital display in large letters and numbers.
It comes with an illuminated design and display.
One button sets the alarm clock easily, and there is also a nighttime dimmer function.
---
4
The Sonic Alert is the ideal alarm clock that functions with sound, alert lights, and a bed shaker purpose.
Available in two color selections to choose from in the rounded shape.
It offers a loud turbocharged alarm that vibrates quite powerfully and lights up.
The sound and shaking function on the clock is adjustable.
There are also built-in pulsating alarm lights and adjustable volumes and tones.
Offers a clear LED digital time display.
---
5
A small, portable, light alarm clock is ideal for older persons.
A small and portable size that you can take with you anywhere you go.
You can select between different Vibrating and Alarm sound settings.
There is a bright backlight that allows for easier viewing at night.
Bright and bold time and date display.
Battery-operated design.
---
6
The ideal alarm clock with a large LED display can project the display onto a wall or ceiling.
Funny time projection has a 180-degree swivel option to display the Time on your ceiling or wall in extra-large digits.
A built-in radio and sleep timer, and alarm system from which you can choose between.
Additional USB charging port and has a backup battery function.
Quick snooze option for the Alarm and easy settings.
The brightness on display is fully adjustable.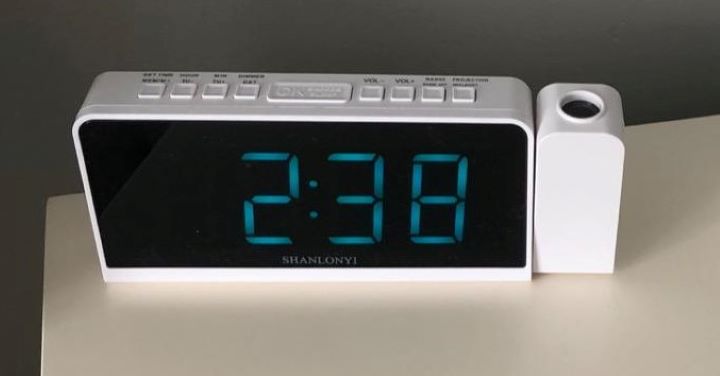 ---
7
The Sharp Alarm Clock is a digital design.
It has an easy-to-see large screen for seniors.
The controls are all on top and very easy to operate,
It has a beep alarm and a snooze setting.
---
8
The Rotam Alarm clock has a LED display.
It has a clear LED display, a large snooze button, and a dimmer.
It is straightforward to operate for seniors.
The design also comes in three options.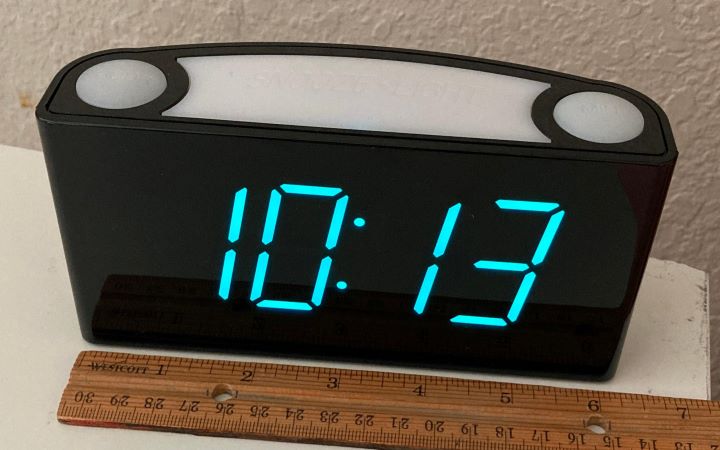 ---
9
The Dekal Alarm clock has a sleep timer and radio function.
It is a dual alarm clock and can snooze.
There is a Led display, USB charger, and battery backup.
Ideal for seniors and adults to use.
---
10
The Pipishell alarm clock is also a calendar and clock all in one.
It has an extensive screen display and spells out the date, Time, and month for seniors.
It has a daily alarm and reminder setting.
The clock can be set in nine languages.
---
Index Table: Top Rated Alarm Clocks for Seniors
---
---