When seeking out the best flooring options for senior citizens, you should consider the two main factors: ease of maintenance and safety.
Depending on the resident's life stage and physical restrictions, one factor may be more or less important to you than the other.
This article reviews various flooring options that are a good fit for the elderly.
---
---
Flooring Types to Consider

There are two significant factors to consider when looking at the best flooring options for seniors: EASY MAINTENANCE and SFATY.
Depending on the individual's physical restrictions and stage of life, some features and characteristics may be more important than others. However, I would most consider the three easy maintenance features and a non-slip cushioned design.

Cushioned – Because elderly individuals are more prone to slips and falls, a cushioned type flooring such as EVA or Carpet can help to break the fall and provides some shock absorbency, which can mean a bump or bruise rather than broken bones at the end of the day. Besides this, a cushioned flooring type also provides underfoot cushioning and shock absorbency for older individuals with less natural foot padding and cushioning when standing or walking.
Anti-Slip – An anti-Slip design is just as important even if the flooring is wet, as elderly persons are much more likely to lose their balance and are at a larger risk of serious injury when falling. EVA, Carpet, and wood options are great anti-slip selection, even when wet, and offers slip resistance.
Easy Maintenance – Let's face it, an EVA, Tile, Or wood floor is much easier to clean, sweep, or wipe than carpet flooring, so I recommend these for high-use areas. Carpeting is good flooring for bedrooms and areas with less risk of spills and mess. In the end, another important factor is easy cleaning and maintenance for older people's flooring, which you should consider.
---
Choosing the Best Flooring Type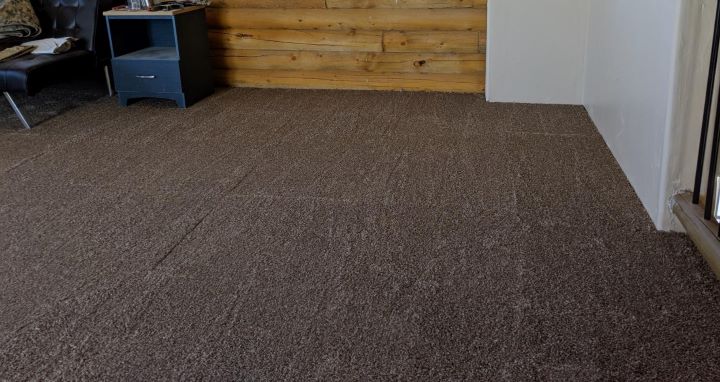 Choosing the best flooring types for seniors, you need to consider, as mentioned, cushioning, slip resistance, and easy maintenance first; then, also think about portability, installation, and durability.
Here are some flooring options which are ideal for elderly persons;
Vinyl – Vinyl is durable, reasonably slip resistance and offer light cushioning. Vinyl is also straightforward to clean and maintain. I would recommend it for seniors who are still on the go and have fewer health issues.
Cork – Cork is very soft, offers excellent cushioning, is quite long-lasting, and is easy to maintain, slip-resistant, and durable, depending on the surface finish. However, remember that cork is absorbent, so it is not the best idea for areas prone to spills and wetness.
Carpet – Carpeting is warm, cozy, and the right carpet type offers excellent cushioning. However, carpets must be vacuumed, and spills must be immediately cleaned as carpets stain and absorb moisture. Carpets are also a perfect slip-resistant option.
EVA – EVA is one of my favorites for senior flooring, as it comes in so many colors and even wood grain design finishes that you can choose from. EVA blocks are portable and very easy to install. EVA offers excellent cushioning and slip resistance and is extremely easy to clean and wipe down. However, EVA may not be the most durable and long-lasting solution for heavy wear.
Wood – Wood flooring is still a reasonably harder surface, at least not nearly as hard as tiles and cement. Wood has a natural and elegant finish that will blend in well with any home decor, it's fairly easy to care for and clean, and it is quite a slip-resistant surface.
---
Features of a Good Flooring for Seniors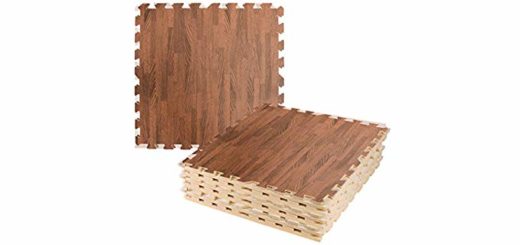 Durability – Durable and heavy-duty wearing.
Assembly – Easy to install and portable.
Design – Cushioned and slip-resistant surface.Color and finish option availability.
Safety – Moisture and odor resistance. Antibacterial-treated or water-resistant.
---
Reviews: The Best Floorings for Seniors
Below are some of the best brands and models of different flooring types which are ideal for senior persons;
We hope you love the products we recommend!
So that you know, We may collect a share of sales or other compensation from the links on this page.
---
1
---
2
Easy to install plush and soft carpet tiles ideal for older individuals as a flooring option.
Very easy to install and comes in ready-to-use blocks for installation.
It creates the perfect setting for any environment, and some lovely neutral color selections are available.
Scotchguard treated and antimicrobial treated for complete protection.
It can be used in any living space as the ideal flooring option.
No slips and a soft and absorbing base to stand and walk on.
Soft and luxurious underfoot comfort.
---
3
The Sorbus Wood Mats are thick and cushioned floor mats with a wood finish surface that is easy to clean and slip-resistant, ideal as flooring for children and elderly persons.
A wood grain floormat provides comfort and cushioning to the hard floor surface.
Very easy to install blocks that you place over a hard floor surface.
Slip-resistant and easy-to-clean surface.
It comes in attractive wood grain finish options in many colors.
Comfortable and safe, no more slips and the cushioning absorbs shock.
Also, waterproof and non-absorbent, so an easy-to-clean option as well.
---
4
Another excellent option in flooring for older persons is Vinyl, as it has a non-slip surface and offers some cushioning.
Different color selections in Vinyl floor blocks are easy to install.
Made from a premium vinyl that is water-resistant, damp-resistant, fireproof, wear and tear, and mold-resistant.
Ideal for any living space with a non-slip design that will never hold odors.
Very easy and economical to clean as well as an environmentally friendly option.
There are 16 pieces in a package that will cover 24 square feet.
Lightly cushioned at 2.0 inches thick.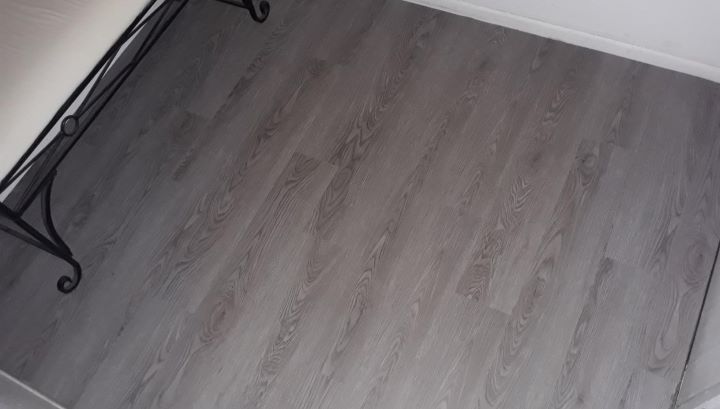 ---
5
EVA foam is another excellent option in flooring choice for elderly persons. The BalanceForeasily installed in large blocks and available few color selections.
Available in different colors, sizes, and thickness options to choose from.
It comes with tiles and borders, which you place over a hard floor.
EVA offers exceptional cushioning and shock absorbency with an easy clean, water-resistant surface.
Slip-resistant as well as safe to use.
The interlocking design makes it very simple to install and reinstall when required to move.
---
6
The Corkboards from Quartet make for the ideal natural flooring for elderly persons.
It can be used as a wall bulletin board or a soft cushioned flooring option.
Available in two natural color selections.
It comes with self-sticking backing that easily sticks to hard floors or tiles.
Cushioned and shock absorbing as well as easy to clean.
Cork is absorbent though I would not use it in an area where there is a likelihood of many liquid spills.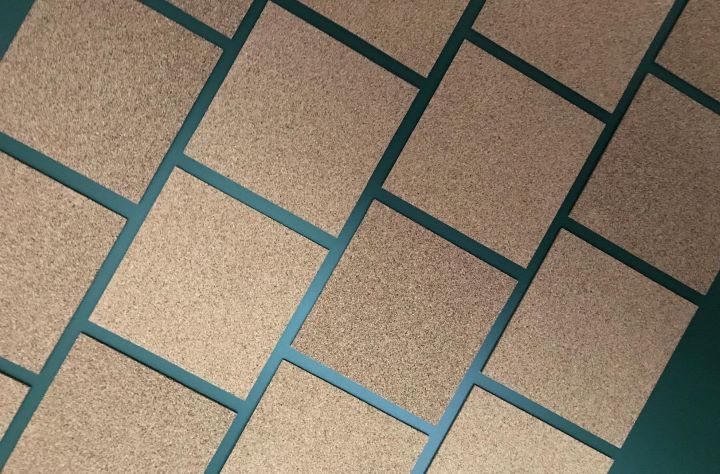 ---
7
Another superb addition to the EVA foam is Wisfor, which I view as the easiest and safest option for tile flooring for seniors and children.
Huge design puzzle mats are easy to install and come in a few wood finish options.
Perfect for children and the elderly or even as a gym mat.
Stylish wood grain patterns blend in well with any flooring.
EVA is cushioned, water-resistant, slip-resistant, and very easy to clean.
---
8
These are premium wood grain finish foam tiles.
They are soft and cushioning underneath your feet.
The tiles are available in many more colors.
They are slip-resistant and easy to clean.
---
9
Durable and self-adhesive floor tiles.
They consist of Vinyl with a slip-resistant finish.
The tiles are a wood finish in ash grey.
They are also compatible with wood floors.
---
10
The Carpet tiles are available in quite a few color options.
They are durable and self-adhesive.
The tiles ate a soft and solid carpet.
They are ideal for home and office use.
---
Index Table: Top Rated Flooring for Seniors
---
---