A Humidifier adds moisture to the air to relieve dryness and the irritation and diseases it can cause. The Best Humidifier for the Elderly has its advantages, as it helps with dry skin and sinuses and symptoms of flu and colds.
This article will examine safer and easier-to-operable models in the best senior humidifiers.
---
---
How can Seniors Use a Humidifier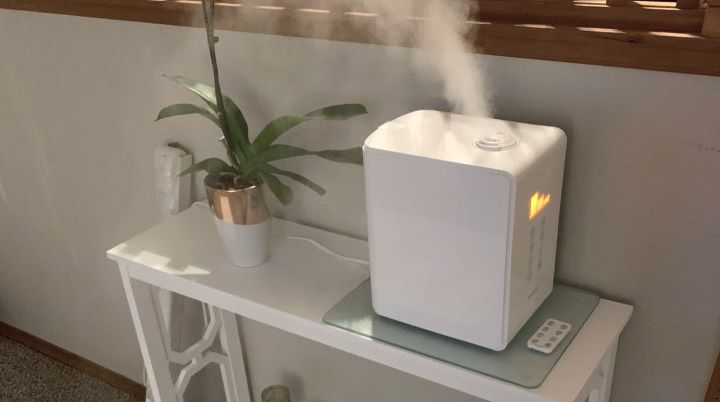 As you get older, you become more prone to illness, and your skin, mouth, and nose lack the moisture content they used to have.
A Humidifier adds moisture to the air, which can help with respiratory conditions and symptoms.
A good Humidifier will help with the following;
Dry Skin.
Sinus and Congestion.
Headaches Caused by Sinuses.
Dry Throat.
Nose Irritations.
Hay Fever and Allergies.
Bleeding Noses
Irritated Vocal Cords.
Cracked and Dry Lips and Noses.
---
Choosing the Best Humidifier for Elderly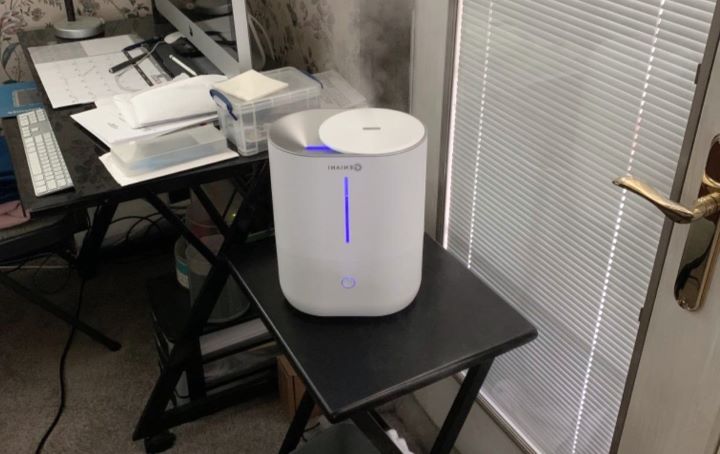 Seniors must choose the right type of Humidifier that is safe, easy to use, and reliable.
You can follow these important tips to get the best Humidifier for a senior person;
Top Fill – Most Humidifiers are bottom fill designs, requiring the water tank to be flipped over, then carried to a sink and refilled. You should look for a TOP FILL design, refilled using a simple water pitcher.
Easy to Clean – Cleaning is a huge hassle regarding humidifiers. This counts not just for the Water Tank and Humidifier but surrounding furniture. So you can look for a design that is easy for older persons to clean and does not leave a residue on your furniture.
Auto On and Off – This feature is exceptionally good for seniors with dementia. The Auto-off switches the Humidifier off after a certain time.
Cool Mist – A hot mist humidifier is the best to treat flu and cold symptoms, such as congestion and chest issues, but it is also a more dangerous option for burn risks. Therefore I would rather opt for a cool-mist design Humidifier for elderly persons.
---
Features of a Best Humidifier for Elderly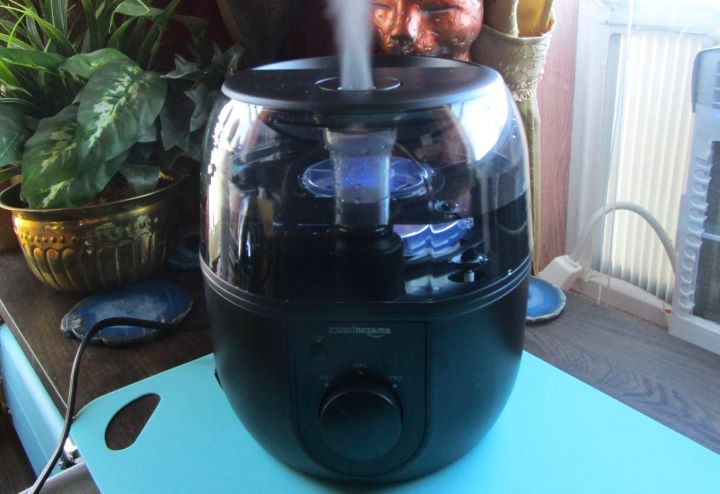 Size – You can choose between a larger-sized Humidifier that can work for an entire home or large room or a smaller, portable tabletop or countertop design that can be used in a single room.
Cool or Hot Mist – There is an option between a cool mist or hot mist Humidifier. The cool mist is safer in terms of a burn risk.
Tank – The tank needs to be a top-fill design that an older person can easily clean and handle.
Auto Shut Off – An Auto shut-off setting shuts the device off after e certain time.
Settings – Most models have different options and settings.
---
Reviews: The Best Humidifier for Elderly
These are some of the best available Humidifier models perfect for seniors.
We hope you love the products we recommend!
So that you know, We may collect a share of sales or other compensation from the links on this page.
---
1
---
2
An excellent and innovative choice in Humidifiers for seniors from Elechomes that has cool and warm misting functions.
The Humidifier has a top-filling design and will not leak.
It has a whisper, quiet sleep mode setting.
Designed for larger rooms and comes with affordable replacement filters.
The humidifier provides a cool and warm mist.
---
3
The Crane Droplet is an Ultrasonic cool mist Humidifier for seniors with an optional Vapor Pad Slot.
You can get the Crane Droplet Humidifier in several styles and color options.
It has three different speed settings with varying levels of humidity.
There is a Vapors slot where you can add the custom Vapor pads purchase.
The Crane is whisper-quiet and has a half-gallon tank with an easy carry handle at the top.
There is a 15-hour run time limit, so you can easily run it through the night.
---
4
The Geniani is a large, refreshing mist, safe, and therefore the Best Humidifier for the Elderly.
The Geniani comes in a black or white color option and has a 2-year warranty.
A two-on-one diffuser and humidifier will fill your room with the fragrance of your favorite essential oil.
The Geniani also has a Smart Mode of operation to maintain healthy humidity levels automatically and optional settings.
The design has a top-fill tank, which is easy for seniors.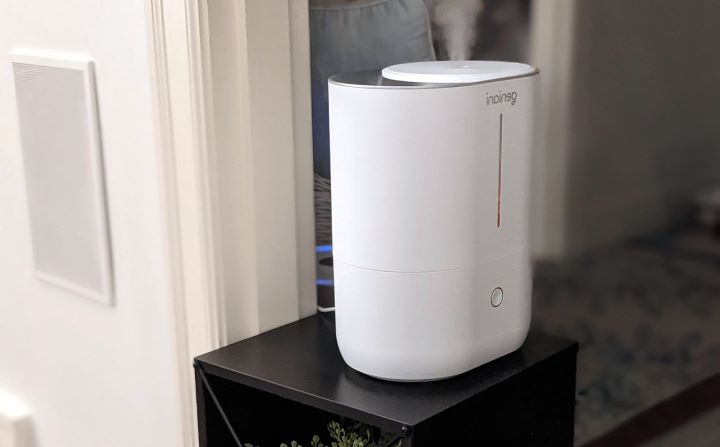 ---
5
This Humidifier is small enough to fit on a bedside table and has an awesome Night Light design.
An Ultrasonic cool-mist humidifier from a favorite brand.
A tray for diffusing essential oil and an additional nightlight is built into the humidifier.
The manual knob controls and adjusts the nozzle directions, and there is an auto shut-off feature.
The large-capacity tank has a top-fill design.
This is a small design countertop humidifier available in different size options.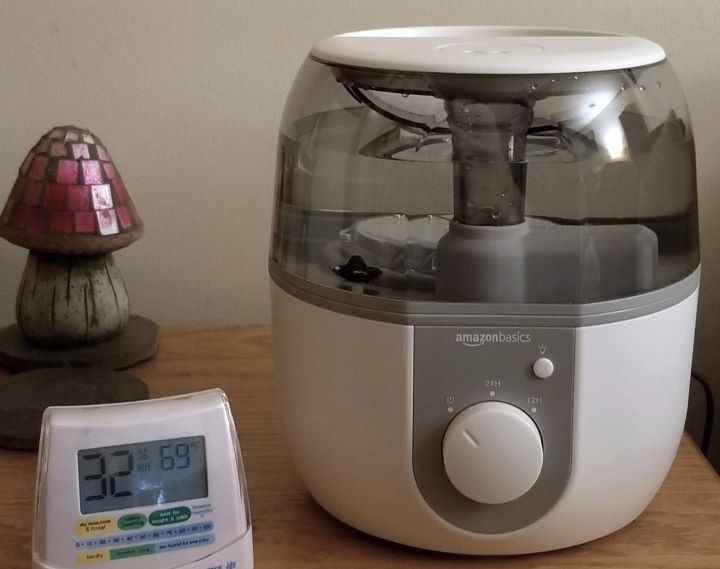 ---
6
The Honeywell Humidifier is easy to clean and use and automatically balances moisture.
The Honeywell has easy patented top-filling technology with an easy-to-clean design.
There are three moisture output levels that you can set.
There is also an automatic moisture-balancing system.
The window screen has an illuminated refill signal to remind you when refilling is required.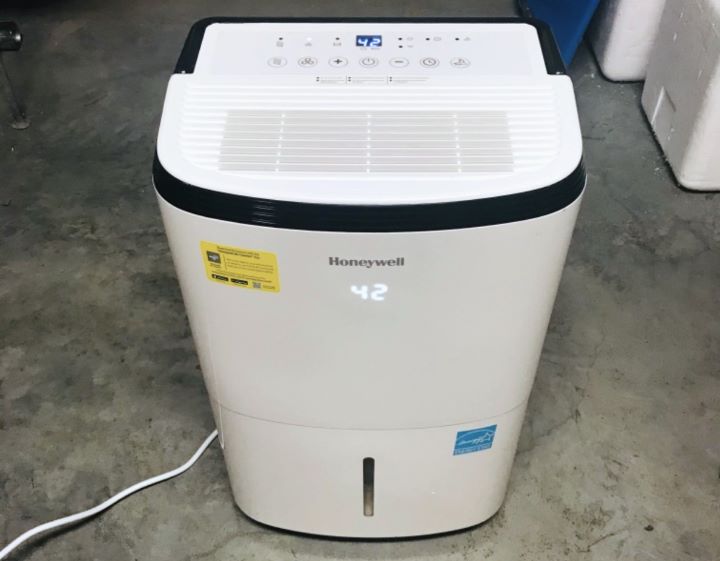 ---
7
Here we have another large model, Humidifier, safe for elderly persons with an auto shut-off design.
The Toppin is the ideal Cool Mist humidifier for seniors and babies.
It has a powerful humidification ability and a 350ml mist output design.
There is an auto shut-off system as well as an essential oil tray.
It is whisper-quiet and has three modes you can select from as needed.
Likewise, the design is l top fill, with an easy cleaning Nano Coating cleanse technology and filter plate.
---
8
This is a cool air humidifier from Pure Enrichment that is safe and easy to use for seniors.
The Humidifier features Ultrasonic Cool Mist Technology that safely moisturizes the air for youp to 16 hours.
There are high and low-speed settings that make it very easy to adjust.
There is also a 1.5-liter water tank that provides ideal coverage for most sized rooms.
The automatic shut-off will turn the humidifier off when the water is low, or the tank is removed.
---
9
Something Quiet and Cool from Homasy is their cool mist humidifier with Whisper-Quiet Technology.
The iHomist Cool Mist Humidifier is a super quiet design with Whisper quiet technology.
The humidifier is an Ultrasonic design that provides cool mist and has a 24-hour work time.
There are also precise mist output settings with a dial knob.
Similarly, it will automatically shut off when the water becomes low.
---
10
From Asakuki, we have a humidifier that uses essential oils and aromatherapy oils for a soothing and comforting space.
Five-in-one aromatherapy and humidifying device.
You can use your favorite aromatherapy and essential oils with this humidifier.
It greatly improves air quality and is safe to use by seniors.
Excellent quality and will also make a great gift.
---
Index Table: Top Rated Humidifiers for Elderly
---
---