An electric Trike is very similar to the adult three-wheeled tricycle, the only difference being that it is motor-operated and does not need to be pedaled.
The electric Trike can be an excellent mobility device for seniors who need to get around or want something for recreation.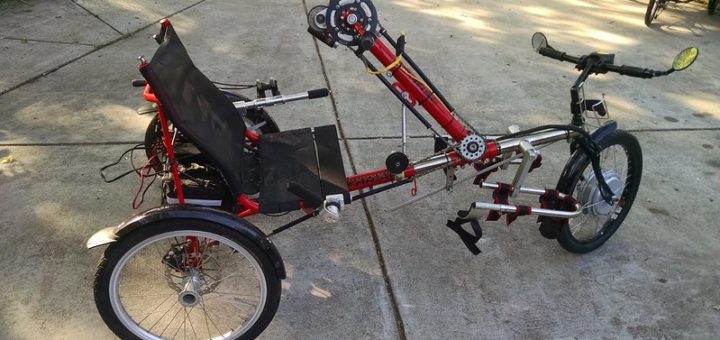 ---
---
Why Choose an Electric Trike for a Senior Individual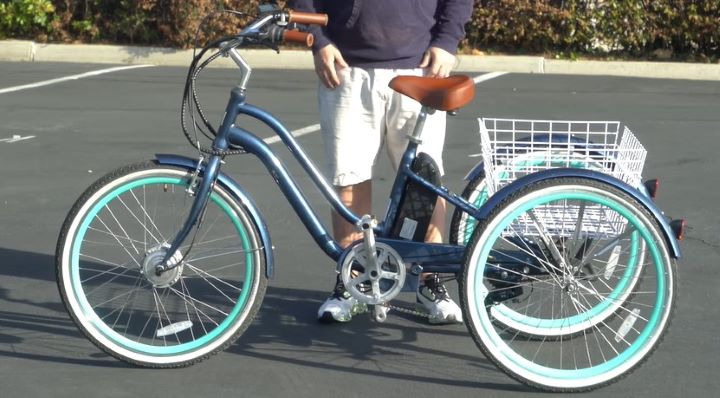 Cycling is a healthy and fun recreational activity that everyone, even seniors, can enjoy.
You get to enjoy the outdoors with good exercise, and you can also travel to areas where you need to be when cycling.
However, a two-wheel bicycle is not always the easiest to balance and pedal for an elderly person. Many seniors have balance and mobility issues, making riding a regular three-wheeled bicycle difficult.
On the other hand, a Tricycle has two back wheels and a single front wheel, eliminating the need for you to have to balance the tricycle.
In this article, though, we go further into electric trikes, tricycles you do not need to pedal at all that operate with a motor.
However, the Electric Trike will offer little exercise compared to a regular tricycle. Yet, it is an excellent and affordable invention for seniors who need recreational time outside or to travel short distances, such as to a store or a relative's home.
Electrical Trikes for seniors are designed to be much more comfortable and have a more supportive seat ideal for seniors. They are also easier to operate and more straightforward for seniors to use.
---
Benefits of a Electric Trike for Seniors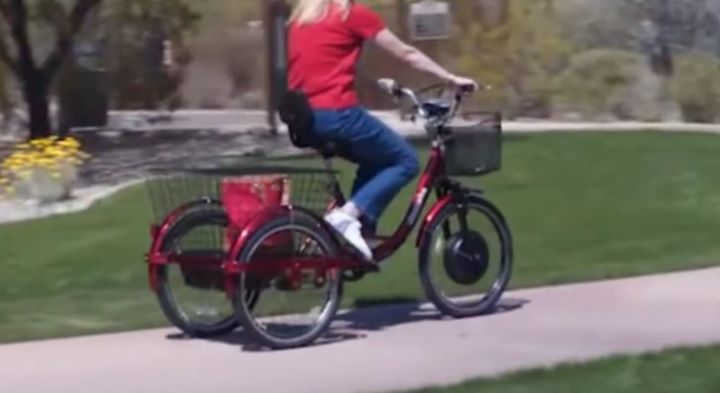 There are many benefits to having an Electric Trike, especially for seniors; the bike is a great option to bring things with you.
No Pedalling – You will not need to pedal the Trike with an electric trike. There is no physical exertion or struggle to pedal up and downhill. However, you will need to steer the Trike in the right direction.
Basket – Most electric trikes have an additional storage basket for carrying groceries and other items.
No Balance Needed – On an electric Trike, you do not need to balance yourself with a motorcycle, scooter, or bicycle. The three-wheeled design offers proper balance and stability ma in the bike and will always stay perfectly in place.
Powerful – Most electric trikes have a 250-watt front motor and can give you enough power to travel at least 15 to 16 miles per hour, which is quite fast for any bicycle.
Safe and Balanced Speed – An electric trike is very safe and balanced, so you do not have to worry about hitting a curb and falling over or losing balance, as the design is extremely stable. On the other hand, the electric Trike can also give you some safe speed to get where you need to be safely and quite fast.
Travel Further Distances – With an electric trike compared to a tricycle that you need to pedal, you can easily travel much further distances and at a different speed to reach your destination faster and without getting tired.
---
Features of a Good Electric Trike for Seniors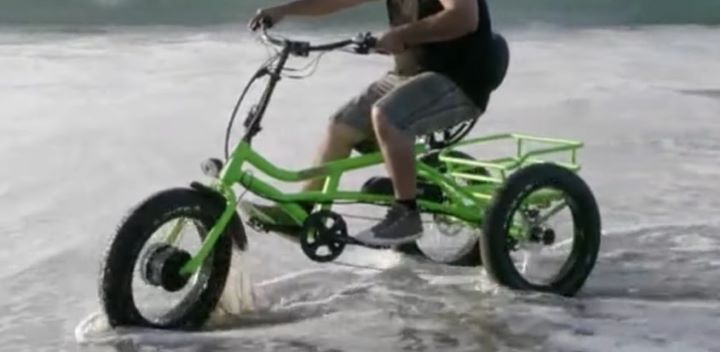 Motor and Speed – Look for an electric trike with a powerful motor; you want something that dies at least 15 miles per hour and no less.
Battery – Most electric trikes have rechargeable lithium-ion batteries. Choose a trike that can run for at least 20 to 40 miles before recharging the battery.
Safety – Look for a trike with good quality mechanical or hydraulic rear disc brakes for safety. LED headlights and electric horns are also ideal safety features.
Additional Features – Most electric trikes come with some form of storage, such as a basket or holder where items are placed, usually in the front or rear of the trike. Some may have screens for operation and built-in alarm systems or a keyless remote.
---
Reviews: The Best Electric Trikes for Seniors
These are some of our favorite electric trikes ideal for seniors.
We hope you love the products we recommend!
We may collect a share of sales or other compensation from the links on this page.
---
1
The MotoTec Electric Trike is a 48V 500W-powered trike for seniors.
It has a three-wheel design that is safe and balanced.
The electric Trike has a 20-plus mile-per-hour speed, which is fast.
The seat is very comfortable and durable, and the design is quite sturdy.
---
2
Here, we have a fat Trike design for seniors.
The Electric Trike has wider fat wheels for better balance and durability,
It has a 750W motor, which is quite powerful.
The Trike has good brakes for parking and a large storage space basket area.
---
3
The Addmotor electric trike for seniors is also perfect.
It has a 750W motor and 48Vm with a 16Ah removable battery.
The Trike has an LCD screen and a light with a USB charging port.
It offers excellent visibility at night.
The electric Trike also has a comfortable seat and a shopping basket for seniors.
---
4
Here, we have a three-wheel electric bike for seniors.
It has 4.0 fat tires for safety and durability.
The electric Trike has a removable battery and is 48V.
It has a large storage space for your convenience.
---
5
The Travel Pro electric trike is another top favorite for seniors.
It is a flat-free tire trike that is easily transportable.
The Trike has a comfortable seat design with a cup holder and saddlebag.
The Trike is powerful with a three-wheel design, perfect for balance and stability, especially for an elderly individual.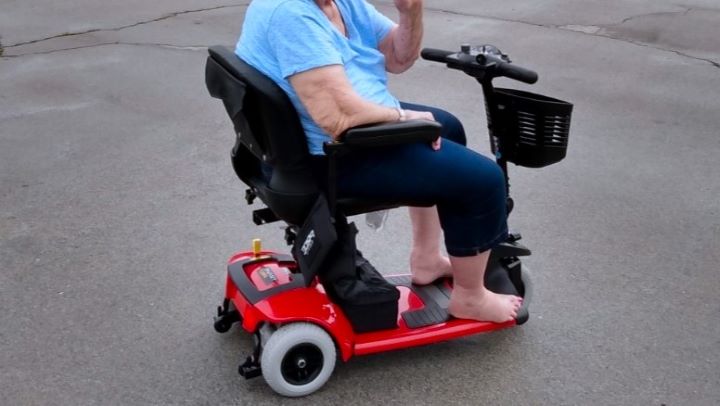 ---
6
The Folding Electric Trike is another superb option for seniors on the move.
This Trike can easily be folded for storage and transportation.
It has a powerful motor and is battery-operated.
The Trike has a humanized design and LED headlights for safety.
The ideal trike design is for a senior or adult person.
---
Index Table: Top Rated Electric Trikes for Seniors
---
---