We all benefit greatly from breathing clean and allergen-free air. Yet high-quality clean air is so much more beneficial for older persons.
The best air purifier for the elderly can help you achieve pure, clean, and allergen-free air that is excellent for your health and may help with allergies and lung conditions.

---
---
What Does an Air Purifier Actually Do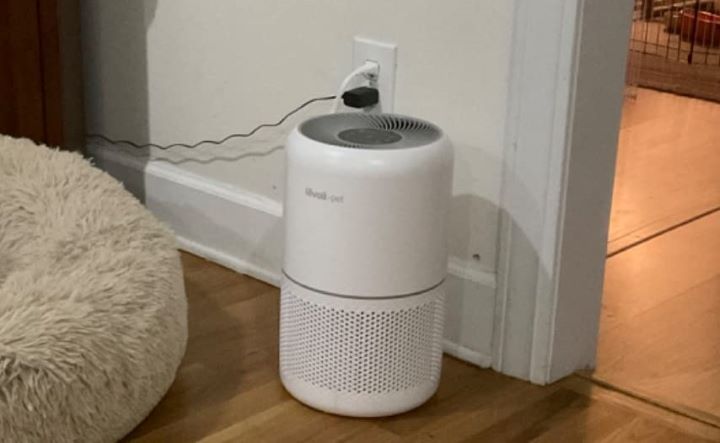 Many of us know the concept of an air purifier is quite new, and we may ask why you need it and its purpose.
Well, an air purifier removes microscopic particles from the air that can harm your health if you put it.
An air purifier can remove anything from allergens, pathogens, mold, fungi, dust, radon gas levels, smoke, and other pollutants.
However, for removing gases, you will need an activated carbon filter, while a HEPA filter is required to remove more solid particles.
---
Why do Seniors Need Better Quality Air
Let us face it, we can all benefit from cleaner air, and seniors even more so;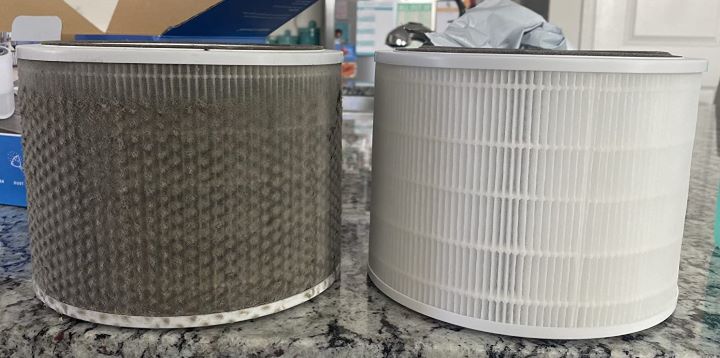 Air Quality Affects Your Memory and Cognition – Being exposed to high pollution levels consistently can reduce cognitive functions and trigger Alzheimer's.
Low-Quality Air can Shorten Your Lifespan – Low-Quality air is responsible for more than 4.2 million deaths a year, and most of the population lives in places where there is poor air quality.
Air Purifiers Lower Illness Transmission – Airborne Illnesses and allergens are removed by an air purifier, keeping you safe and healthy.
Air Purifiers Reduces Respiratory Issues – By removing pollutants and allergens, an air purifier creates healthier air, reducing respiratory issues in seniors.
---
Features of a Good Air Purifier for the Elderly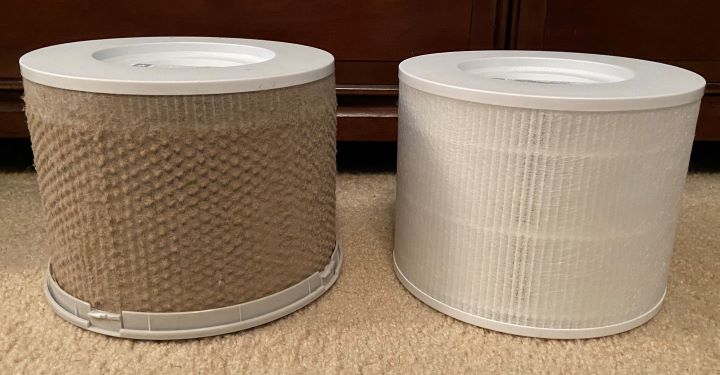 Coverage – When you choose a new air purifier, you need to decide what sized area it needs to cover to clean the air. Measure the area's size, and then look for an air purifier covering a similar-sized room or area.
HEPA Filter – an air purifier with a HEPA filter works wonders against solid airborne particles such as dust and allergens, and most pollutants, except gases. An air purifier with a HEPA filter will remove impurities, odors, allergens, and dust from the air and clean the air.
Portability – You get a few designs of air purifiers, from large stationary purifiers and wall-mounted purifiers to smaller portable ones. So you will need to ensure that you get what meets your needs best. If you want something to move from room to room during the day in different areas of your home, it is best to opt for a smaller portable design.
Warranty – Generally, any good electrical appliance comes with a good warranty. The longer the warranty, the better it is for the consumer. Thus look for an air purifier with a proper warranty, especially if you invest in a more expensive design. One to Two years for a warranty is usually the norm.
Remote Control – This may sound superfluous, but many seniors may struggle with issues such as arthritis and other conditions affecting their movement. Thus, the remote control can be quite handy for controlling and operating their air purifier as needed.
---
Reviews: The Best Air Purifiers for the Elderly
Listed below are some of the best brands and models in air purifiers that are perfect for seniors and elderly persons;
We hope you love the products we recommend!
So that you know, We may collect a share of sales or other compensation from the links on this page.
---
1
---
2
The Levoit Air Purifier is top-class for elderly individuals and adults.
It comes in three color options and an elegant round shape.
The cleanPurifier has a HEAP filter.
It also eliminates odors, smoke, and pet allergens.
---
3
The Rigoglioso has a HEPA Air Purifier that comes with a night light and can be placed on a desktop or bedside table.
This is a portable desktop design air purifier.
It is a three-stage HEPA air filtration system with a pre-filter and activated carbon filter.
It cleans the air and traps dust, allergens, smoke, odors, and impurities.
The air purifier operates smoothly and quietly.
Very safe for kids and easy to use by senior people.
---
4
The Hathaspace Smart True air purifier for seniors can cover a large space or area in your home and is excellent for removing allergens and odors.
This is a five-in-one purifier with a HEPA filter,
It effectively removes allergens, odors, dust, smoke, and VOCs from the air.
It uses smart sensors and has an Auto mode to adjust fans as needed,
It also comes with a two-year warranty for quality.
---
5
The Mooka Air Purifier is a three-in-one design that eliminates odors, fights allergens, and purifies the air in a medium to a small room or office space.
A true HEPA air purifier that filters out 99.97 % of pollutants.
It is an environmentally friendly air purifier with a three-stage filtration system and a pre-filter,
It can take in 360 degrees of air and is quiet in operation.
The design is also energy-saving and easy to use.
---
6
From Winix, we have a smart-operated air purifier for seniors that can be used with Alexa or a smart device. It also covers a 360 square feet area room.
A HEPA filter air purifier,
It uses plasma wave technology and safely breaks apart allergens, odors, and pollutants.
It covers a room of around 360 square feet.
This is a smart-operated air purifier that works with Alexa voice commands.
---
7
The Honeywell HEPA purifier covers a large area and is excellent at removing all allergens from the air.
A large room coverage air purifier can cover up to 310 square feet.
It has a HEPA filter and allergen remover.
The operation is smooth and quiet, with four cleaning levels.
It removes germs, allergens, and odors and has a clean and turbo-clean setting.
---
8
The TruSens air purifier is perfect for seniors.
It captures and destroys all pollutants and purifies the air.
Perfect for pet hairs, dust, and smoke.
It is also available in many options.
---
9
The Himmox Air Purifier is safe and easy for an older person.
It whispers quietly and effectively purifies the air.
There are indicator buttons that are easy to use and see.
It is also an energy-saving design.
---
10
From LEVOIT, we have a HEPA filter air purifier.
You can easily operate it using an APP on your mobile device or the machine itself.
It removes all air pollutants and has a long slating Filtration system.
Easy to use by seniors.
---
Index Table: Top Rated Air Purifiers for Seniors
---
---