Dental Hygiene becomes so much more important as we age, and there are so many more health and hygiene risks if you do not take care of your teeth and oral hygiene properly.
The Electric Toothbrush has fast become one of the most popular dental care systems used by millions today.
It is one of your best total dental care options when you are a senior.
---
Why are Electrical Toothbrushes Better for Seniors
Senior individuals have special brushing and dental care needs; some may even have dentures that need effective cleaning and brushing regularly.
Here are a few factors to consider when it comes to the Electrical Toothbrush;
Changes Take Place as You Age – As you Grow older, physical dental changes occur, which in turn redefines the way you need to brush and the brushing tools you may require.
How The Electrical Toothbrush Helps – People today from age 65 and up have a larger chance of retaining their natural teeth than ever before because of improved dental hygiene technologies over the years. Not only does an Electrical Toothbrush make brushing much easier, but it also renders much more thorough results.
---
Special Brushing Needs and Dental Considerations for Seniors
There are a few scenarios and challenges faced by seniors when it comes to brushing teeth;
Most seniors have a typical daily routine and brushing routines to adhere to daily, making an Electrical toothbrush so effective as it is easy to use and cuts brushing time in half.
Most seniors may have a significant amount of Gum Recession and exposed root surfaces in which an electric toothbrush is much more gentle and protects your gums.
Many seniors have a decrease or inability in manual dexterity. Therefore an electrical brush is quite handy as you do not need much mobility or manual handling.
Some elderly individuals may also rely on caregivers or nurses to brush their teeth for their daily hygiene routines. An Electrica Toothbrush can be much more desirable and easy to use.
---
Features of a Good Electric Toothbrush for Seniors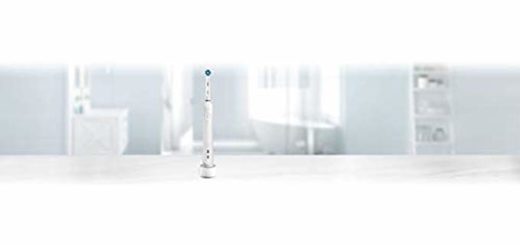 Cost – A good quality electrical toothbrush may be more costly but it will be much more effective and longer-lasting.
Brushing Action – Brush heads will either oscillate, or rotate which means they may pulsate or spin, and in some cases both.
Elecrtic or Battery Operated – Some electric toothbrushes come with a charging dock and need electricity for charging, others may use batteries. Both are equally effective and good in the long run.
Timer – An additional feature which some electric toothbrushes may have is a timer which gives you 60 seconds or splits it into 30-second intervals for brushing.
Additional Features – Other features may include settings for gentle or thorough cleaning, massaging or gum stimulation. Some electric toothbrushes may also connect via Bluetooth to your smartphone.
---
Reviews: The Best Electric Toothbrushes for Seniors
Below are a few of the best available options for electric toothbrushes that are ideal for older individuals;
---
1
The Philips Sonicare is one of the top overall recommended Electric Toothbrushes on the market, ideal for seniors.
Unique Sonic Technology that sweeps away the plague for an effective and gentle clean.
Select from different modes with the BrushSync Technology that selects the optimal intensity for you.
The pressure sensor protects your gums by gently pulsing when you are brushing too hard.
A two-minute Smart Timer with a QuadPacer to ensure you adhere to the Dental professional recommended Brushing Times.
---
2
The Sonic Electric Toothbrush is a powerful yet gentle electric toothbrush for thorough cleaning in adults and older individuals.
With 40 000 oscillations per minute, you will get the most thorough cleaning experience with the Sonic Electric Toothbrush.
There are three-speed variations that PULSATE, MASSAGE, and OSCILLATE.
This Electric Toothbrush is also ideal for Dentures, Teeth in Seniors, and individuals who wear braces.
There is a two-minute automatic timer with intervals of 30 seconds quadrants.
It comes with two additional brush heads so that you have 18 months of brushing action.
There are three-speed variations to choose from which Pulsate, Oscillate, and Massage.
---
3
Oral -B is another top brand in dentistry and oral hygiene, which dental practitioners recommend.
Removes surface stains and whitens your teeth effectively.
Bluetooth technology allows you to connect to the Oral-B App on your mobile device or phone.
There is a brush handle with three mode settings with a Daily Clean mode with a pressure sensor, a Gum care mode, and a sensitive mode for sensitive teeth.
Compatible with all Oral-B brush heads.
---
4
The RotaDent is another superb brand with its contour model Electric Toothbrush for seniors.
More in detail brushing and flossing action enhanced brush heads.
There are 90 000 Filaments sweeps per second.
Clinically proven to be gentle and effective.
Effectively removes stains and plaque from your teeth.
---
5
The Philips Sonicare Essence is another excellent model from their Sonic Care range, ideal for older individuals.
Use Sonic Fluid Action that gently pulses between your teeth and along the gum line to improve gum health and effectively remove plaque.
Will remove twice the amount of plaque than a manual toothbrush.
A rechargeable design that lasts up to two weeks between charges.
This Electrical toothbrush is, however, only compatible with screw-on brush heads.
---
6
The Waterpik Complete Care Set includes an Electrical Toothbrush as well as an Electrical Water Flosser to effectively clean and floss your teeth.
The two-in-one design combines the Waterpik Flosser and a Triple Sonic Toothbrush for the most complete and versatile oral care that you will find.
There are three different brushing speeds as well as three brushing modes to choose from.
A tongue cleaner allows you to remove build-up from your tongue.
The Handle Hose Swivel allows you much easier access to hard-to-reach areas in your mouth.
A compact design that takes up very little counter space.
---
7
The Oral-B Pro White is another model from Oral-B designed to whiten your teeth and remove stains much more efficiently.
A clinically proven 3Dimensional cleaning action oscillates, rotates, and pulsates to remove much more plaque and stains.
The Pressure Sensor will stop Pulsation if you start brushing too hard.
There is also an in-handle timer with the dentist-recommended 2 minutes brushing time.
A fully charged Toothbrush will render you a full week of regular brushing time.
---
8
Another very simple yet elegant and effective model from Oral-B is their Vitality Floss electric Toothbrush for seniors.
A basic and traditional electric Toothbrush with Micro Pulse Bristles cleans deeper between your teeth for better plaque removal.
The Head rotates side to side and oscillates to penetrate hard-to-reach areas.
There is also a two-minute timer which is the recommended brushing time.
The electric toothbrush is compatible with most Oral-B brush heads.
---
Index Table: Top Rated Electric Toothbrushes for Seniors
---
---