Caring for an elderly person can be quite challenging, especially if you cannot be at their side the whole time.
However, with the technology available today, you can have peace of mind, leaving a loved one alone for a while. They will be safe, and you will be notified immediately of their whereabouts and activities.
Elderly monitoring devices come in many designs and systems, which all aim to keep you in touch with an elderly individual, to keep them safe from any harm, and to know immediately when they need anything.
You get regular baby and senior monitoring devices that work similarly to audio and sometimes visual aids to help you hear and see what is happening. There are also wearable devices and trackers to track where elderly people may be and if they are safe. Then, some devices have fall alert systems that notify you when a senior has fallen or struggled.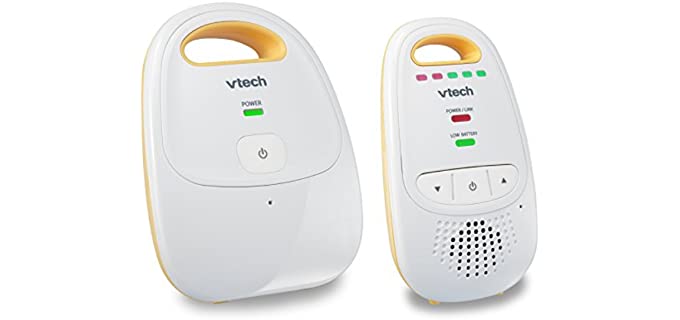 ---
---
Why Invest in and Elderly Monitoring Device?
An elderly monitoring device is ideal for the comfort, health, easy location, safety, and wellness of elderly individuals.
The wearable monitoring devices can collect different data ranges such as movement, activity, heart rate, temperature, sleep patterns, etc. Wearable elderly monitoring devices can likewise keep GPS location off an elderly person and act as a fall alert or emergency call system for seniors.
Baby and senior room monitors are ideal as a two-way device for you to communicate with an elderly person and to know when they may need something or keep an eye on them with a video monitor.
These devices help keep a senior loved one safe and cared for without you having to be around them 24/7.
---
Types of Elderly Monitoring Devices
If you dig a bit deeper, you will see that there are quite a few solutions to elderly monitoring devices, so we have broken it down for you into the basic devices that can be used.
The device you need will depend on what type of monitoring you need.
You may need a monitor for when you are at work, which is quite a distance, or when you are in the other room of your home.
There is a monitoring device for every need and the personal abilities and health conditions of every elderly person;
Baby and Adult Room Monitors – The adult and baby room monitors are a very similar device that ranges from a very basic two-way monitor where you can hear what is going on in the room where the other device is on your monitor, to more advanced models. Today, you have a monitor that can likewise act as a two-way radio where you can communicate with an elderly loved one, and some models also have a camera so you can track their activities.
Fall Detection Devices – The Fall detection device may be a sensor on your home or a wearable device that will alert you should an elderly loved one have a fall. You can then help them as soon as possible.
Emergency Distress Monitors – More of an alarm system that a senior will have an easy-to-press remote or button that immediately alerts you should they be in distress.
Wearble Devices and FitBits – Wearable devices for seniors and Fitbit act similarly. Depending on the device, these devices monitor health, activity, heart rate, sleep patterns, etc. They come in many shapes and sizes and are comfortable, fashionable designs that an elderly person can wear, usually as a wristwatch that tells time and gives a date. Many of them have GPS locations and have an emergency alert button that can alert you or provide emergency service. These devices are quite advanced and, as said, do come in many options.
---
Features of a Good Monitoring Device for The Elderly
Type of Device – You need to consider exactly what type of monitoring device you need and for what needs specifically, whether it will be a room monitor or a wearable device.
Functions – Make sure that the device has all the functions you need and will work easily for you and the elderly person.
Connectivity – Some devices need to connect to an Internet or Wi-Fi source and sometimes use an APP on a mobile device to function.
Charging – Look at the device's battery life, how easy it is to charge, and what it uses.
Comfortable – If it is a wearable device, it needs to be comfortable to wear for the elderly and the right fit.
---
Reviews: The Best Monitoring Devices for The Elderly
Here are a few of our top favorite Monitoring devices that work very well for seniors;
---
1
It is a baby monitor but is just as effective for seniors.
The monitor can help you keep an eye on an elderly loved one and act as a two-way radio for you to contact each other.
It has night vision, and the camera can pan and tilt.
The monitor has full audio and is a two-way system for communication.
It also plays lullabies, which can be used for a senior.
---
2
The CallToU is an elderly monitoring device for emergencies.
It is a wireless guard that has a receiver and two panic buttons.
A caretaker can keep the receiver, and the call buttons easily hang around the senior's neck.
The Call alerts a caretaker when the elderly person is in need.
---
3
The MorePro is a Fitness Tracking watch, an all-one monitor for seniors.
It is a watch that offers a comfortable fit for seniors.
The smartwatch can track activity and sleep patterns.
It monitors your health, heart rate, and blood pressure.
---
4
The Vtech is another baby monitor which is also ideal for seniors.
This, however, is an audio monitor only that has a long range and rechargeable batteries.
You can use it to detect sounds of distress or hear an elderly loved one calling and conversing with them.
It also comes with LED lights.
---
5
The DoSmarter is the perfect smartwatch for seniors.
This is the ideal watch for a senior who wants to keep track of their health and fitness.
It tracks your daily activities, blood pressure, heart rate, and sleep patterns.
It is a multifunctional device you can use to interact with others.
---
6
Here, we have a room or bed monitor for seniors that alerts you when an elderly person leaves their bed or has a fall.
There is a sensor and a receiver that alerts you should the sensor line be crossed.
You can use it to the acre for an elderly loved one.
It comes with batteries and is all you need for easy installation.
---
Index Table: Top Rated Monitoring Device for The Elderly
---
---