Some things may become more challenging in your senior years, especially regarding technology.
One of these technologies is a laptop, and a laptop is a handy and portable device however may not be as user-friendly or have a clear enough display for an elderly person to use.
Thus, we have researched some of the best Laptops that are ideal for seniors.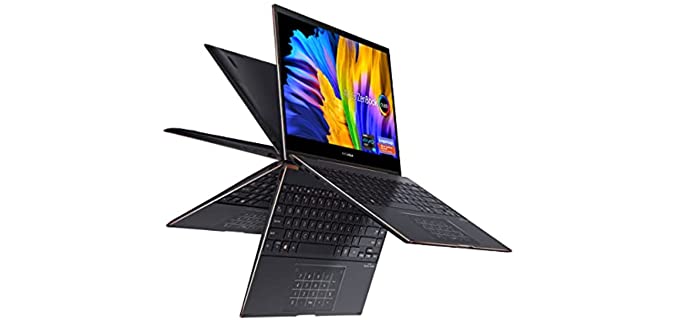 ---
---
What is the Best laptop for Seniors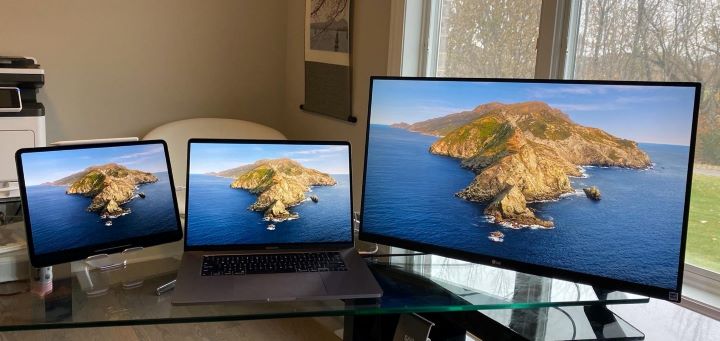 So what exactly is the best Laptop for a senior person, you may ask?
Well, the answer here is subjective because it all depends on the person using the Laptop. You may get a senior person that can barely type a sentence or open an Icon, and then you also get seniors that play computer games and are quite well at that.
Some seniors may struggle with vision, which means that you will need a laptop with a clear and large display, while others may have hearing loss, which means the sound or speakers need to be improved.
So generally, you will need to consider the specific needs of the senior person and select a laptop according to that.
Mostly I would look for a laptop with a larger screen, clear display options, clear sound, and a user-friendly interface.
---
Considerations Before Choosing a Laptop for Seniors
Before shopping for a Laptop for an elderly person, you need to consider the following;
Uses – How will the laptop be used by the seniors person. Will they be using it to check emails and research, or will they be watching movies, downloading files, watching Netflix and YouTube, or playing computer games? The more intricate the uses, the more functions and technology you will need for the Laptop.
Software Requirements – Most Laptops come with an Operating system such as Windows, Apple, or Google that contains basic software. However, there may be other software applications that the senior person will require, so you will need to consider this in the purchase as it will be additional.
Budget – Then again Budget is likewise a factor. Laptops can be quite expensive, and the more features they have, the more expensive they are. Therefore only purchasing a laptop with what you need and not too much more is important. For basic use, you will not need the graphic technology that you will, for example, on a gaming Laptop. Then again, it would be best if you also considered a quality brand. There are expensive quality brands available and also more affordable quality brands.
---
Features of a Good Laptop for Seniors
These are the basic features that n Laptop will need for a senior person;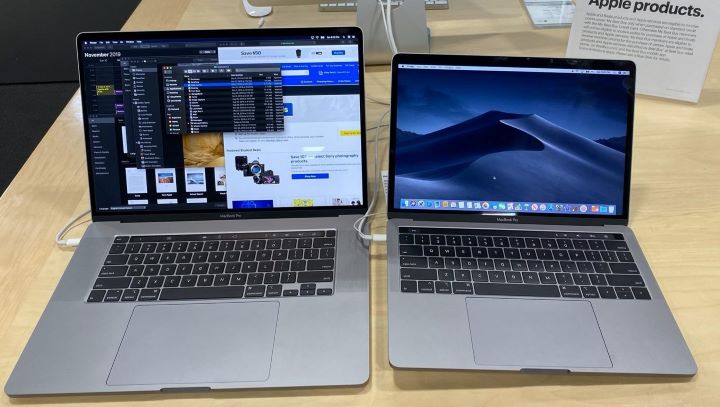 Display – Look for a laptop screen that is at least 13 inches in size for clearer display with full HD resolution. Larger-sized screens are ideal for seniors who are visually impaired.
Processor – The processor needs to handle the basic and specific tasks required by the senior person.
Storage – Storage includes Ram and onboard storage. Opt for at least 4GB for basic tasks and 8Gb for heavier tasks, with storage of at least 500GB for basic files and more for larger files such as movies. As you will see from many of the Laptops in the review section, they offer options on storage size, usually between 512 GB and 1 TB of onboard storage. Remember that you could always invest in an external storage device if extra storage is needed. I recommend a larger RAM capacity for better functioning and faster operation.
Operating System – Opt for an operating system that is user-friendly and that the senior person will be able to use efficiently.
Keyboard – The keyboard needs to be responsive and easy to read and operate by a senior person. You can also purchase an additional external keyboard if the keyboard on the Laptop is too difficult to use. Remember that most Laptop Keyboards are also not designed for heavy-duty typing.
---
Reviews: The Best Laptops for Seniors
You can most definitely consider one of the following laptops for a senior person;
We hope you love the products we recommend!
So that you know, We may collect a share of sales or other compensation from the links on this page.
---
1
The 2019 Apple Macbook is available in two storage options and more color selections.
It has a large 16-inch screen and a 2.3GHz Intel Core i9 processor.
You can choose from a 500 MG or 1 TB storage option.
It has an Ultra-Fast SSD and a six-speaker system with force-canceling woofers.
The Laptop also offers 11 hours of battery life.
---
2
The LG Gram laptop is available in a 512Gb or 1Tb storage size option.
It has a large 17-inch screen and a 10th Gen Core I & processor.
There is 16Gb of RAM and 17-hour battery life.
Quite a hefty laptop with some excellent features for more advanced tasks.
---
3
The Dell Inspiron comes with a Windows 10 edition on it.
It is also available in more options and two colors.
The Laptop has a convertible touch screen and keyboard function.
It has a Core o3-8145U processor and 4GB of RAM.
There is 128GB of onboard space.
---
4
This is the 2020 Apple Mac Book version that also gives you some options in storage and color. However, the prices will vary according to this.
The Apple Macbook has 256 or 512 GB of storage from which you can choose and 8 GB of RAM.
The keyboard is backlit and easy to use by seniors.
It is a very user-friendly interface and is compatible with most apps.
---
5
Here you can choose from the Asus Flip or a regular laptop.
The Asus ZenBook Laptop has an ultra-slim design.
It is smaller and more portable with a 13,3-inch screen.
There is an Intel Core i7 processor and 16 Gb of RAAM.
There is also a 1TB SSD for storage.
---
6
Lenovo is a brand that I quite like and trust, which is also very affordable.
The Lenovo Chromebook laptop for seniors has a 13 slightly small-inch screen.
It also features a touch display and an Intel Core i3 processor.
The Laptop has 4GB of RAM and 64GB of storage.
This is a smaller device, similar to a tablet, for portability and basic use.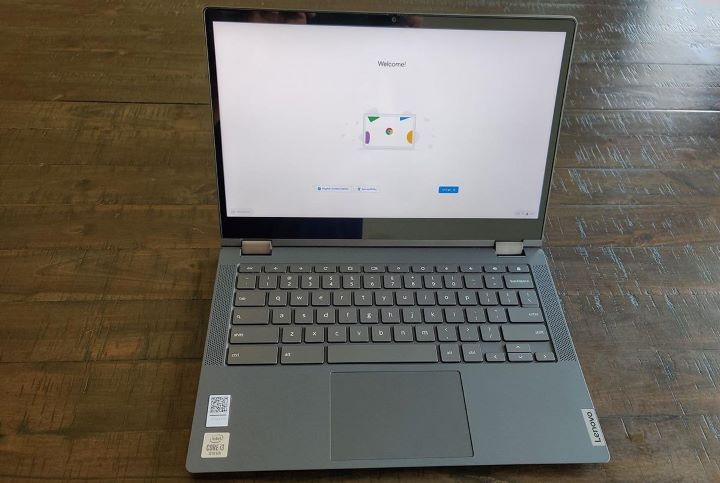 ---
Index Table: Top Rated Laptops for Seniors
---
---