A Panic button comes in two options, a stationary alarm placed somewhere in the home or a small personal item, a pedant, keyring, or just a small device a person can carry.
A panic button or personal alarm may become vital for elderly people to keep them safe and ensure that they are cared for in an emergency.
This is why we will look at some of the best panic buttons ideal for the elderly.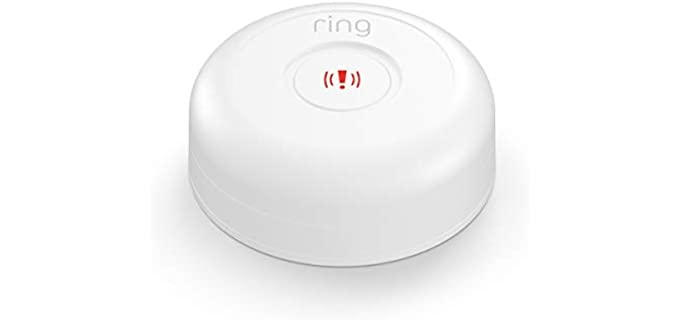 ---
Why Seniors Need a Panic Button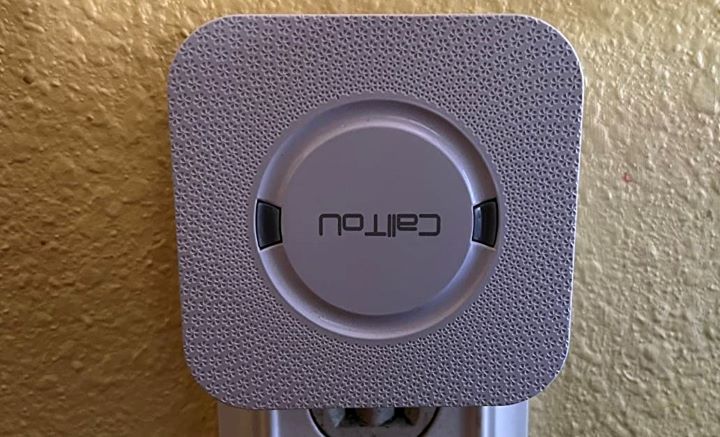 A panic button will provide peace of mind to the elderly person and their relatives, especially when such an elderly person lives independently.
It is quite normal for elderly people to feel vulnerable when living alone or alone t Assistance in an emergency; they may not alwayAssistanceto help themselves or defend themselves. This is where a panic button comes in quite handy.
A Panic Button can provide safety and security in these ways;

Immediate Assistance – The person will get immediate Assistance from the Police ambulance or the necessary services. They can also notify a family member immediately should they need help.
Round-the-Clock Security – Most wireless panic buttons provide around-the-clock security and can be worn while sleeping, outside, or even in the bath. They are very low maintenance and always on hand should an emergency occur.
---
How Assistancetton for Seniors Works
This is basically how a panic button will work for an elderly person;

Press Panic Button – The Panic button will need to be pressed and sometimes held down for a few seconds to get Assistance.
SMS Notice – An SMS notification or emergency call is sent to the necessary services or family members to get their attention.
Calls Device – Some devices send a message to a 24/7 call room for emergency services if needed. The Call room will then notify the emergency contacts.
Emergency Contacts – You can have family members notified as well as emergency services when you are in need.
---
Features of a Good Panic Button for The Elderly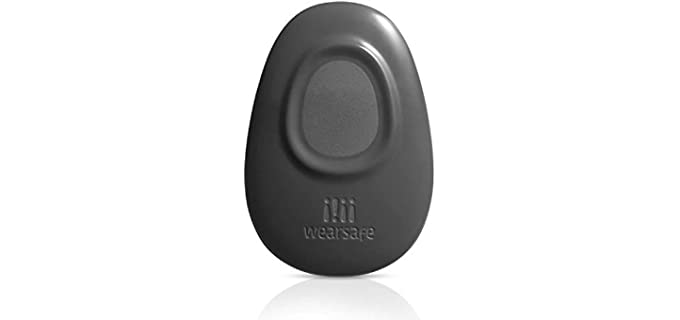 Mobile or Home-Based System – As I have mentioned, you have two panic options: a mobile device or a stationary device. A stationary panic button is placed on a desk, wall, or any other area within easy reach of the elderly person's home. A mobile device can be worn around the neck, placed inside a pocket, or even be a watch that the elderly person can keep close to them at all times.
Monitoring System – You can choose whether the device needs to be monitored by emergency services 24/7, which means if the button is pressed, emergency services will contact you or get to you. Or you can choose a system that is not monitored, in which case a family member or friend will be notified.
Fall Detection – As Somes offers an automatic fall detection function. As an add-on to a panic button, this new technology is not found in many panic button systems.
Options – Usually, a specific brand or model will only offer limited colors or options in panic Button devices, mainly single devices. I have found a few, however, that have more color options.
---
Reviews: The Best Panic Button for the Elderly
Here are some excellent choices in panic button devices for the elderly;
We hope you love the products we recommend!
So that you know, We may collect a share of sales or other compensation from the links on this page.
---
1
The Ring Alarm Panic button is the perfect design for seniors.
You can enroll in the 24/7 monitoring options that alert emergency services and family members when needed.
The Panic buttons are easy to set up and manage.
It has a maximum three-year battery life and is easily replaceable.
---
2
The CallToYou Caregiver Pager and the panic button are quite popular among elderly individuals.
It is a calling button that alerts a caregiver or loved one when you are in need.
A receiver and a call button are included for a caregiver or family member and the elderly person or patient needed.
The device is as easy as just pushing a button, and the alarm will chime to get the attention of a family member or caregiver.
There are also 55 different alarm chimes from which you can choose.
---
3
The Ats Medical Alert, panic button system has no monthly or connection fees.
It is a basic 100 to 150 feet range panic button with a telephone speakerphone.
The panic button is waterproof and can call 1 to 30 numbers in the case of an emergency.
It has a battery backup and a talking caller ID.
There are also Talking buttons when dialing.
---
4
The Daytech is a Pager panic button for caregivers and family members.
A call panic button sets the alarm to a caregiver or family member to give immediate attention when needed y an elderly person.
The Panic button has a 100-meter wireless range and has up to 55 different ring chimes from which you can choose,
It is very easy to set up and use.
---
5
The On the Go Guardian is a Life-saving panic button for seniors.
It allows an elderly person to speak to emergency and non-emergency operators 24/7.
The device is an alert system that uses 4G Lite cellular technology.
Keep in mind you get one month's free subscription, and then there will be subscription charges and mobile data charges.
---
6
The Wearsafe is a personal and wearable panic button for seniors, ideal for more mobile seniors.
There are no subscription or contract fees when you purchase the lifetime edition.
It offers protection on the go and the tag pairs with your smartphone.
When in need, just press the button, and emergency services will be contacted 24/7.
You can also choose a black or white model option in this brand.
---
Index Table: Top Rated Panic Button for the Elderly
---
---