Finding the Best Chewable Vitamins for Adults Over 50 is often difficult. Most chewable vitamins are made for children and taste terrible or have a lot of sugar.
Yet, a large and foreign-tasting Vitamin tablet or capsule can be quite unbearable for many seniors to swallow or take. In this case, Gummy or Chewable vitamins may be the answer. This article will examine some of the best Chewable Vitamin options for Seniors.
---
---
What Are Chewable Vitamins for Adults Over 50?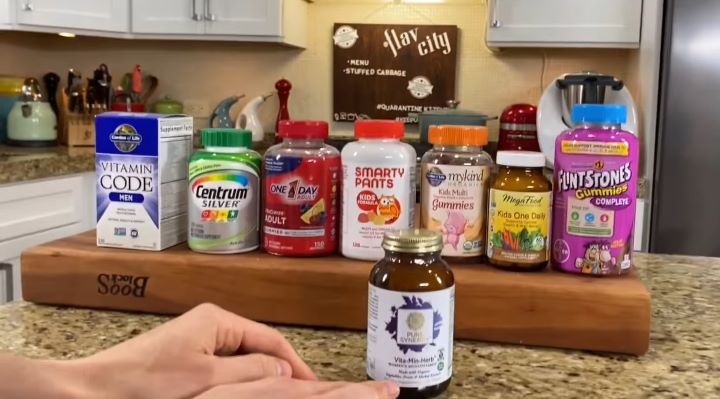 A Chewable Vitamin is a flavored vitamin and is tasty enough to chew and eat.
However, there are two forms of Chewable Vitamins;
Gummies – The Gummy Vitamin is a soft Jelly Vitamin that resembles Jelly sweets. It is mostly used for children, but brands are available for adults and seniors.
Chewable Tablets – The Chewable Tablet has a Harder powdery consistency similar to sweets and candies and contains sugars and flavorants to make it tastier. These are usually similarly available for children and, today, for adults.
---
The Pros and Cons of Gummy and Chewable Vitamins for Adults Over 50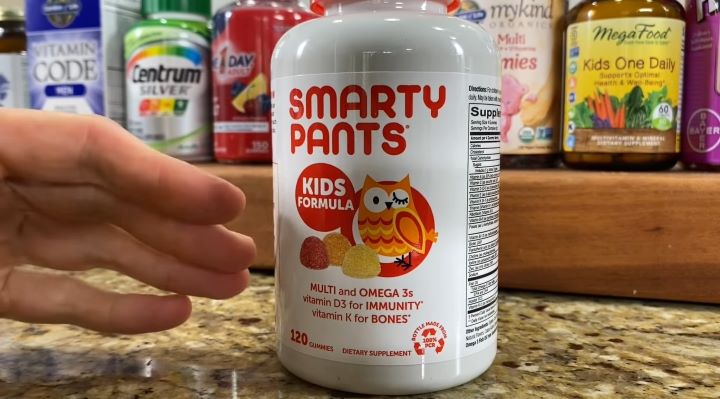 There are many Pros and, Unfortunately, Cons to taking a Chewable Vitamin in turn;

Pill Fatigue and Nausea – Many adults and elderly take a revolting pill. They may suffer from a Pill Fatigue condition, making it impossible to swallow a Vitamin.
Other Medications – Scenarios usually take many medications for other health issues, and adding a large vitamin that tastes awful adds to this load. In this case, a Chewable tasty Vitamin could be a much-welcomed change.
Swallowing Difficulties – If you are like me, getting nervous with a tightened throat when swallowing large Vitamins, or have a condition affecting your swallowing, a chewable Vitamin can help. Not to mention, have you seen the enormous size of most Vitamins today? That is enough to scare anyone.
Sugar and Addatives – There is, however, one con to Chewable Vitamins: the amount of sugar and flavorants they contain to give them their tasty flavors and fun colors. For persons with Diabetes and similar conditions, this added sugar is very unhealthy and should be avoided. You can also opt for sugar-free Vitamins with fruit juice and sugar alternatives in the Chewable Vitamin range.
---
Features of a Good Chewable Vitamin for Seniors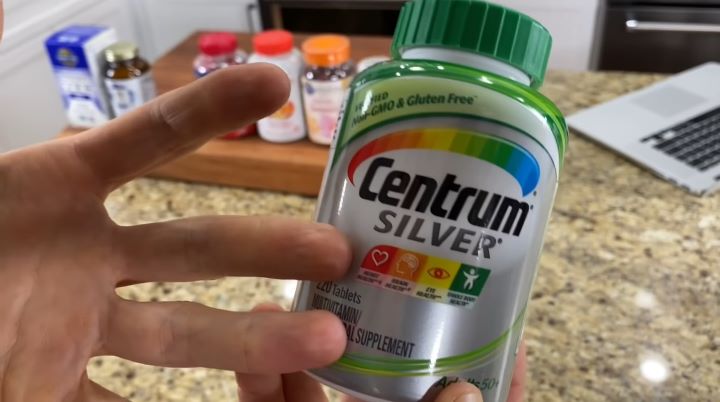 Vitamin and Mineral Content – A Multivitamin for seniors should have a good blend of all the required Vitamins, including B-Vitamins, as well as minerals, especially Calcium.
Texture – Two different Chewable Vitamins are available: a Tablet or a Gummy. The tablet has a dry powdery consistency, whereas the Gummy is a chewable jelly.
Addatives – Sugar and flavorants are usually added to Chewable Vitamins, and in sugar-free options, natural fruit juices, and flavorings can be used.
Types of Chewable Vitamins – Various chewable vitamins are available, from Multivitamins to Calcium, Vitamin C, probiotics, Omega 3, and many other forms. The most popular chewable Vitamin is a Multivitamin or Vitamin C.
---
Reviews: The Best Chewable Vitamins for Adults Over 50
These are some top favorites in easily chewable vitamins for Seniors.
We hope you love the products we recommend!
So that you know, We may collect a share of sales or other compensation from the links on this page.
---
1
---
2
The Naturelo is a complete multivitamin for seniors that is a chewable gummy containing whole foods.
Naturelo contains premium ingredients from natural sources and is the best gummy vitamin for adults over 50.
It has a delicious taste in a soft and easy-to-chew gummy form.
There are no artificial sweeteners used, and it is low in sugar.
Safe and healthy for seniors to use.
---
3
The Daily Gummy Multivitamin has added Omega 3 and Fiber, perfect for seniors.
Your Daily Gummy contains all the essential Vitamins and minerals your body needs.
These delicious chewable gummies also come in fruity flavors.
Furthermore, they contain Omega 3 and Fiber, essential for seniors.
These vitamins are also non-GMO and free of allergens and gluten.
---
4
The Centrum Silver range is for persons over fifty and comes in a delicious and chewy Gummy Vitamin.
You can choose between a 90 or 120-count pack of Gummy Vitamins.
These Chewies are delicious and easy to chew, even with false teeth.
The Centrum Silver range is a complete Multivitamin and Mineral for persons over fifty.
The Vitamin is formulated with the total daily value of each vitamin and mineral.
---
5
We have a chewable gummy multivitamin from Sundown that includes Zinc for a healthy immune system.
An adult chewable multivitamin in a soft gummy form.
It contains extra vitamins D, C, and Zinc for better immune support,
Gluten and Dairy-free, non—GMO, and no artificial flavors are added.
Comes in delicious orange, grape, and Cherry flavors.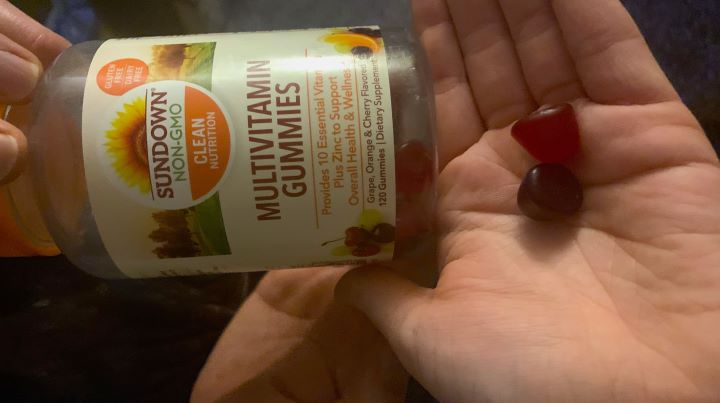 ---
6
The VitaFusion Multivitamin Gunniew comes in a large quantity of 250 bottles for seniors.
These are delicious and easy-chew Gummy Vitamins.
The Gummies come in a bottle with 250 Gummies.
You can choose between a Berry, peach, or Orange flavored Gummy.
The Gummies contain all essential Vitamins and Minerals for seniors.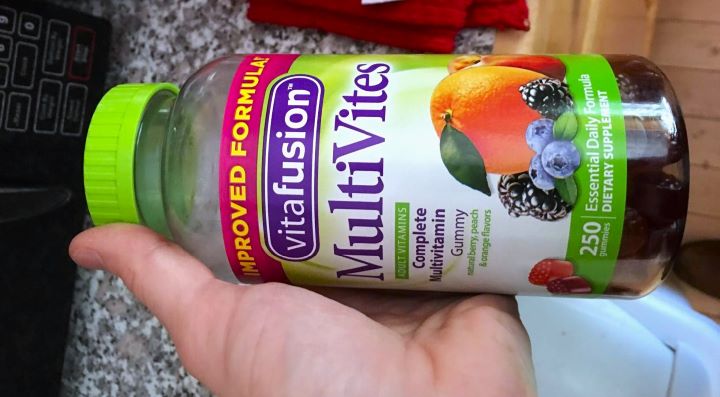 ---
7
The VitaFushion Gorgeous Hair, Skin, and Nail vitamin are ideal for ladies and even gents who want to improve the health of their hair, skin, and nails.
The Gummies contain high Bioten potency for improved hair and nail growth.
Other added vitamins are healthy for hair, skin, and nails.
You can rest assured there is no added sugar, gluten, or synthetics.
The Gummy chewable is also easy to eat and digest.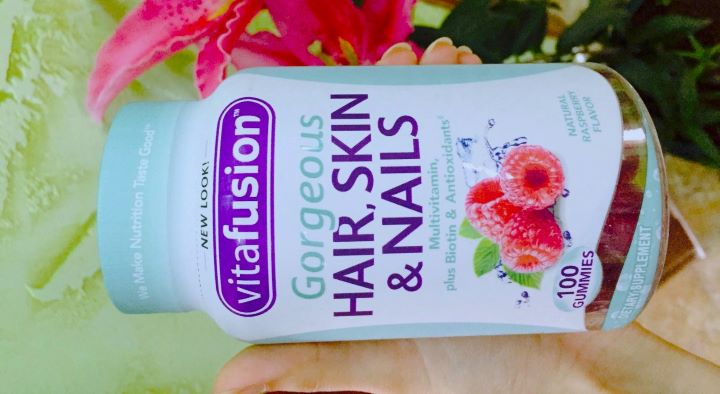 ---
8
Nature's Way Vitamin contains Vitamin B complex for energy and a full range of Multivitamins ideal for seniors.
These are delicious and easily chewable—gummy Multivitamins ideal for seniors.
The Vitamin B complex gives you much-needed energy and cell growth.
There is also a range of Multivitamins to support Bone health and the immune system in this gummy Vitamin.
The taste is delicious and comes in fruity flavors.
---
9
A complete Multivitamin from Havasu comes in a chewable gummy form, ideal for seniors.
The multivitamin supports health and wellness in seniors and promotes cellular energy production.
Delicious fruit-flavored gummies that are easy to chew by older [ersons.
There are only 3 grams of sugar per gummy.
Comes in a tub with a month's servings.
---
Index Table: Top Rated Chewable Vitamins for Adults Over 50
---
---