Eating regularly is important for us all, and even more so for an elderly individual. For some seniors, snacks in between areare necessary to curb hunger and keep their blood sugar in check.
However, not all snacks are ideal for elderly persons, so we want to help you find the best snacks for an elderly person.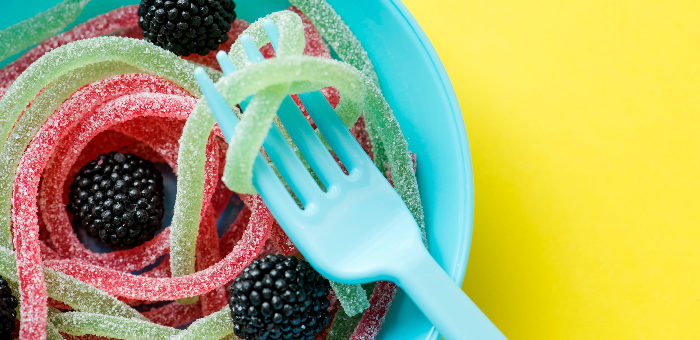 ---
Why Seniors Need Snacks
The more you learn about nutrition, the more you will learn how important good nutrition is if you want to age well.
Eating a well-balanced diet means consuming meals with fruits, vegetables, grains, proteins, and dairy and avoiding sugary treats and high-fat meats.
This combination gives your body essential nutrients to fight disease and prevent high blood pressure Diabetes and heart disease. It can also help prevent some forms of cancer.
As part of a healthy diet, you will also need snacks in between that are healthy and delicious to eat.
Seniors may have issues such as low blood sugar, which increases the need for snacking in between.
On the other hand, some seniors may have issues such as Diabetes, where you need to ensure that snacks do not contain too much sugars.
Then certain snacks are easier to eat with dentures or for seniors with weak jaws and issues with their teeth.
All in all, getting the right snacks for a senior person is something you will need to consider, and that will be according to the personal preference of the elderly individual, as well as their capabilities, dietary needs, and limitations.
---
Considerations Before Choosing Snacks for and Elderly Person
You will need to be very considerate with snack choices for an elderly individual. Here are a few factors that you can keep in mind when choosing snacks;
Nutritional Needs – When you pick snacks for a senior, you need to pick snacks that fit their nutritional needs. Seniors may need more specific vitamins such as Vitamin B or Calcium; on the other hand, they may need snacks low in calories or sugar. So you will need to consider the senior's specific dietary requirements.
Eating Abilities – A senior person may not have the eating ability they used to have when they were younger. Some food may be too hard or chewy for seniors to bits or chew, especially when they have dentures. Snacks with a softer texture that are easier to eat may be necessary.
Sense of Taste – The senior's taste and likes are another important factor, many times seniors may lose their appetite, and they will be even more unwilling to eat foods that they do not like and refuse to eat altogether if they are given certain foods and snacks. That said, look carefully at the elderly individuals' tastes and food interests when choosing snacks, and choose something that they like and enjoy eating that is still within a healthy range.
---
Features of a Good Snack for the Elderly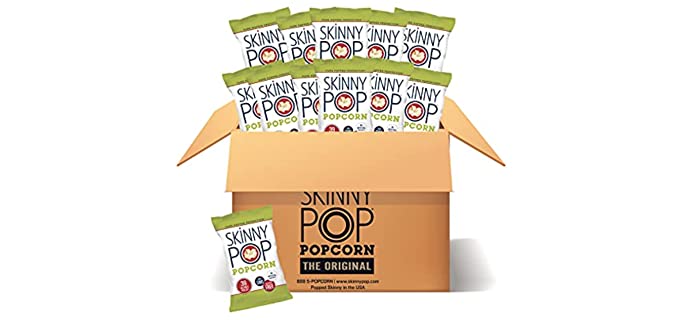 Low Sugar – Choose snacks and drinks that are low in sugar, especially if the senior person has Diabetes or high blood sugar.
Easy to Chew – Most elderly individuals have false teeth or issues with their teeth. They may struggle to chew hard or even toffee-like chewy snacks such as hard sweets and toffees or snacks such as Beef Jerky. Choose snacks for seniors that are easy and soft to chew and will also not cause a choking hazard. Biscuits, soft sweets, soft fruits, dried fruits, and nuts are all good choices.
Protein – Choosing a snack with protein is always a good choice as protein is essential for development and many other body functions.
Carbohydrates – Carbohydrates are ideal for energy for seniors, so these can also be included in daily snacks. Biscuits, rusks, rice cakes, and even some sweets are all great choices for carbohydrates and sugars for energy.
---
Reviews: The Best Snacks for the Elderly
These are some excellent snack options that are ideal for elderly individuals;
We hope you love the products we recommend!
So that you know, We may collect a share of sales or other compensation from the links on this page.
---
1
From Nature's bakery, we have the most delicious Chocolate brownie snacks that are good for seniors.
They are natural and nutritious to eat and also allergen friendly.
The brownies come in twin pacts with two packs and six counts.
They are high in fiber and contain proteins with very little sugar.
---
2
The Kinds bars are nutritious Chocolate and Nut bras for seniors.
They contain a variety of natural ingredients, nuts, and dark chocolate that is quite healthy,
The bars are gluten-free and contain 6 grams of protein.
They come in a box of 12 bars with each purchase.
---
3
From the SkinnyPop Store, we have delicious popcorn in small packets as snacks for seniors.
Each package contains 12 packs of popcorn.
The popcorn has zero trans fats and is NON-GMO and gluten-free.
Easy on-the-go snack and ideal for elderly persons with weight issues.
---
4
From bare-baked, we have crunchy baked snacks for seniors.
They are different fruit types of baked goods that contain real apples, bananas, and coconuts.
Simple and easy snacks for seniors.
You get a variety pack with six bags of crunchy biscuits in fruit favors.
---
5
The Lara bars come in a variety pack for seniors and contain four grams of protein per bar.
The bars contain fruits and nuts with chocolate and flavorings.
They are tasty sweet bars that are easy to eat and enjoy by elderly individuals.
Healthy snacking with 100% real ingredients is nutritious and tastes great for seniors.
---
6
With the Chef's Cut jerky snacks, you get many options for seniors.
They are jerky cuts that are easy to chew and bite-size for seniors.
There are a variety of meats, such as beef and chicken, as well as so many different seasonings and even zero sugar options.
The snacks are delicious and slaty for seniors craving a salty snack.
They come in small packets with easy portions that you can control for less salt in the senior's diet.
---
Index Table: Top Rated Snacks for Seniors
---
---