Anyone who passes the 60-year mark, or even before that, should invest in a good Probiotic or a natural form of probiotics such as yogurts. Though I would rather recommend the best probiotics for seniors in a supplement form, you are assured of getting the proper daily amount of probiotics without other additives and unnecessary sugars.
---
---
Why do Seniors Need Probiotics?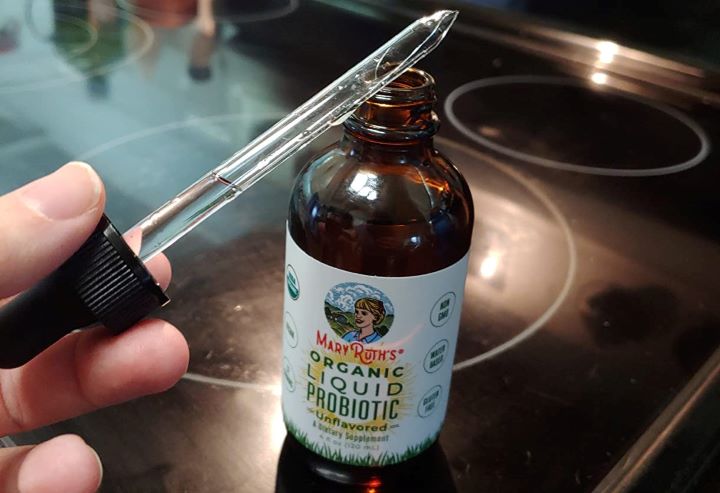 Probiotics improve digestion and generally improve the health of your stomach and intestines. They can also help to prevent conditions such as Irritable Bowel Syndrome.
Elderly persons generally have fewer friendly bacteria in their intestines than younger adults and more harmful bacteria. Thus, they are more prone to gastrointestinal infections and bowel conditions, which can be prevented and alleviated with a good Probiotic supplement.
Skin Issues – Skin issues such as eczema, psoriasis, and itchy rashes may be linked to gut and digestive disturbances. All in all, your gut microbiomes balance your skin condition.
Antibiotics – Antibiotics, sometimes a life-saving measure, unfortunately, kill off a large population of the good bacteria in your gut that must be re-populated.
Slow Metabolism – Persons with a smaller variety of bacteria in their digestive system are much more likely to be obese and struggle with a slow metabolism. Ensuring a diverse probiotic is taken regularly can improve your metabolism and help with weight loss.
Sugar Cravings – The bacteria in your gut feed off what you eat, and some may even have a bit of a sweet tooth. Your gut bacteria may be manipulating you to eat more of a certain food to starve out their competitors to get you to eat what they crave. Generally, refined foods and starches are now abundant in our daily lives, and your gut bacteria may be craving them out of habit.
Digestive Irregularity – Ninety percent of your gut bacteria live in your colon, affecting your colon's activity. A good quality human-strain bacterium can effectively regulate bowel movements if you have trouble with them lately.
---
Do Probiotics Actually Work For Seniors?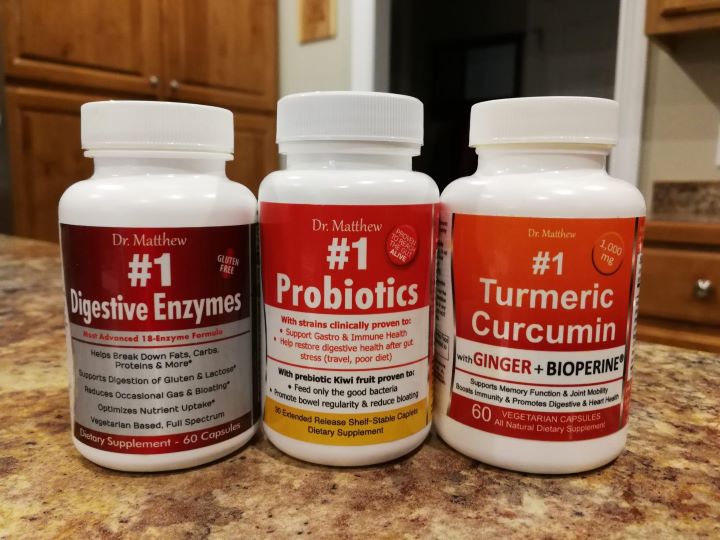 In the end, the question is, will a Probiotic actually now work for senior and elderly persons, or is it too late in life to start with Probiotic supplements?
Firstly, a probiotic is one of the most important supplements to consider for senior persons.
As many seniors have a disrupted healthy balance of bacteria in their gut and digestive issues of many kinds, a probiotic will help in most cases.
At any age, your body can still use and absorb probiotic supplements, and when older, you especially need them as your body cannot produce them at the same rate that it had when you were younger.
Besides this, as an older adult, your diet may no longer be sufficient to provide proper Probiotic strains needed for digestive and gut health.
---
Features of the Best Probiotics for Seniors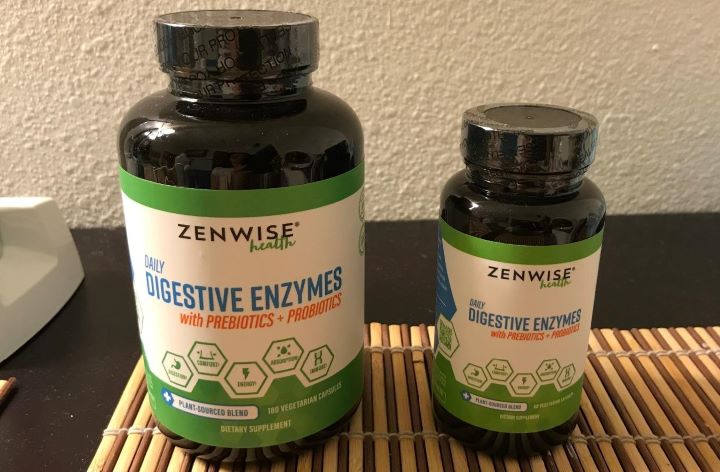 Ingredients – A probiotic must contain live and active bacterial cultures and at least 1 billion colonies of forming units with the genus Lactobacillus, Bifidobacterium, and saccharomyces bulgaricus.
Additives – Many probiotics are enriched with certain vitamins and minerals for your health.
Options – You get pre- and Probiotics in a single dose or separately. There are usually enough capsules or pill forms for a month or more doses, and some come in liquid forms.
---
Reviews: The Best Probiotics for Seniors
Here are the best available probiotic ranges specifically for seniors.
Also, please note that this page includes affiliate links for which we may get a small percentage of compensation.
We hope you love the products we recommend!
We may collect a share of sales or other compensation from the links on this page.
---
1
---
2
The MaryRuth Organic Probiotic liquid can be used by adults, children, and the elderly.
Here we have an easy-to-use liquid probiotic ideal for seniors who struggle to swallow pills and capsules.
It is 100% organic in nature and contains only organic ingredients.
The formulation is vegan, plant-based, and non-GMO.
It is a fully certified organic formulation.
---
3
We have a slow-release daily probiotic to replenish the Good ideal for acid reflux and bloated stomachs.
A daily probiotic to improve digestion and intestinal health in seniors and adults.
The probiotic contains clinically researched Lactobacillus acidophilus strains, Lactobacillus Plantarum, Bifidobacterium lactis, and Lactobacillus Brevis.
It will elevate your mood and energy levels effectively.
Also ideal for brain and immune function in seniors.
---
4
The Replenish, the Good Probiotic for ladies, contains vitamins and added cranberry for your health.
This is a 60ct, 6 Billion CFU probiotic for women.
It also contains healthy Cranberry, D-Mannose, Vitamin D3, and yeast.
The probiotic is clinically researched and very effective.
Ideally suited to women's needs in seniors.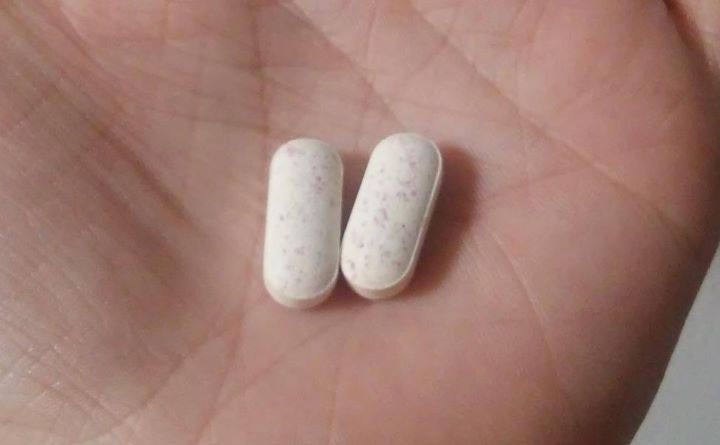 ---
5
The Renew Life probiotic is a 30 Billion CFU probiotic that comes in supply options.
This is a senior and adult probiotic with 30 Billion CFU.
There are 30 capsules in a bottle, enough for a full-month supply.
The probiotics are non-GMO projects verified and clinically studied.
This is a world-class strain formulated by an expert team.
---
6
The Nature's Way probiotic is designed ideally for senior ladies, with 50 billion strains of live cultures.
This is a daily probiotic with 50 Billion Live Cultures and 11 Strains,
It comes in a bottle with a month's supply of 30 Capsules.
Ideal for women to prevent vaginal infections and support digestion and immune functioning.
The probiotic has a delayed-release vegetarian capsule design.
---
7
From Dr. Matthew, we have a complete Prebiotic and probiotic ideal for weight loss.
The ideal probiotic for seniors, adults, and teenagers.
It contains 15 Billion CFU and is clinically researched.
The probiotic improves your immune function and digestion and also improves gut health.
It is also effective for weight loss.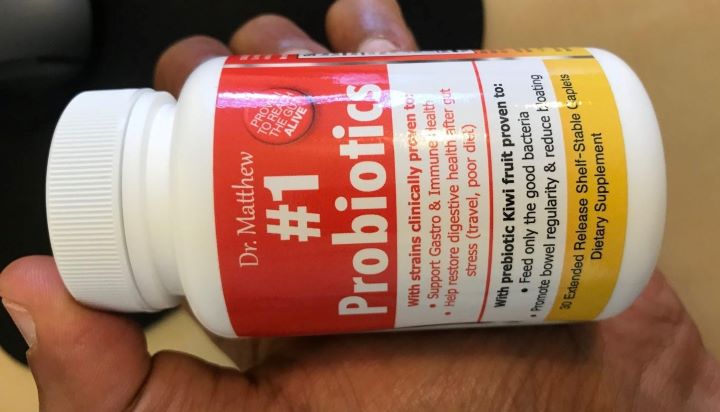 ---
8
The Natural factors Probiotics are ideal for seniors.
The Probiotics offer Immune support and better digestive health
You can take one capsule three times a day as needed.
Seniors easily swallow the capsules.
---
9
From Zenwise, we have a healthy vegan probiotic that contains digestive enzymes and improves digestion.
This is a probiotic and digestive enzyme that is easily absorbed.
It contains a blend of prebiotics and probiotics for healthy digestion.
The probiotics are immune-boosting and contain multiple enzymes for better digestion.
It comes in different amount options from which you can choose.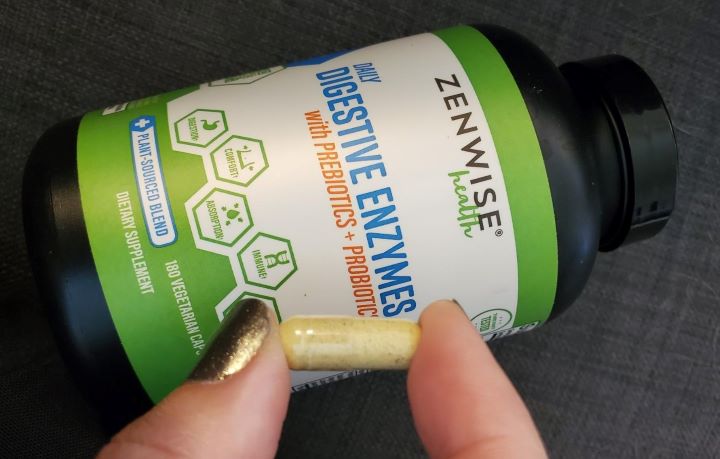 ---
10
The Swanson Ultra probiotic is designed for persons over the age of 50.
It is formulated to support digestive health and encourage the growth of good bacteria.
Completely vegetarian and GMO-free.
Ideal and safe for seniors to use.
---
Index Table: Top Rated Probiotics for Seniors
---
---