Many of us wonder whether it is indispensable to take a Multivitamin daily, and even more so when you get older. The Best Multivitamin for Seniors helps to fill in where our food intake may not, and complete our nutrition requirements.
However, are there specific Multivitamins for Seniors? I will discuss some of the Best Available Multivitamins for our senior generation in this article.
---
---
Benefits of Multivitamin for Seniors
Seniors are the most likely candidates in need of a multivitamin to supplement their diets and nutritional requirements for a few reasons;
Improper Diet and Lack of Appetite – Most elderly persons may not be able to eat or get the proper nutrition for many reasons. They may also suffer from low appetite and cannot eat as well as they used to. In this case, a Multivitamin can help improve their health and increase their appetite.
Immune Support – The right Multivitamin will help seniors fight off infections and diseases more efficiently and strengthen their immune systems.
Bone Strength – Most Multivitamins contain a high amount of Vitamin D and Calcium, particularly those aimed at persons over the age of fifty. This, in turn, improves bone set right and the health of your teeth.
Brain Health – Most Multivitamins contain elements required to enhance brain functioning and efficiency, helping older persons with Dementia or Alzheimer's and similar issues.
---
Tips for Getting the Best Multivitamin for Seniors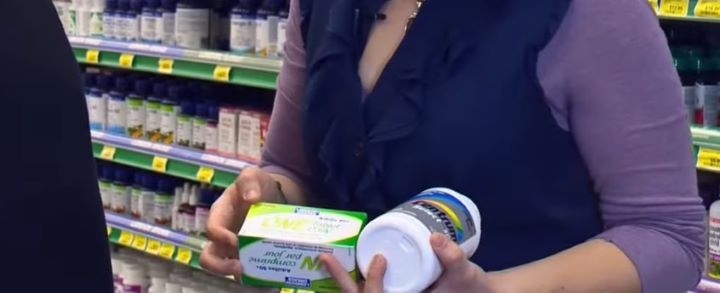 Here are a few tips you can follow to select the best Multivitamin brand;

Look for a Multivitamin with USP or NF on the label, which means they have been tested and are following drug standards.
Note that "natural" does not always guarantee a safe product, and they only trust trusted brands in natural products.
Always consider the name Brand and reputation of the brand and research them.
Avoid any product with unrealistic claims to heal and treat health conditions.
Follow the dosage instructions and never increase the dosage.
Use only one new supplement at a time to see how your body reacts and if there may be allergic reactions.
If you are on any prescription medication or other supplements, I advise seeking medical advice first before using a Multivitamin.
---
Features of a Good Multivitamin for Seniors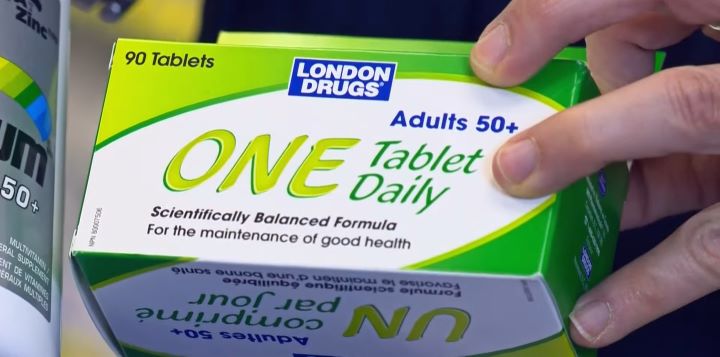 Multivitamins – A Multivitamin must contain a blend of vitamins such as Vitamin C, D, A, E, and B.
Minerals – Many Vitamins also contain a blend of minerals, including Zinc, Manganese, Magnesium, Calcium, Copper, and Iron, which are essential.
Natural and Organic – Some Multivitamin brands are all-natural and organic, containing mostly fruit and vegetable extracts.
Antioxidants – Antioxidants are ideal for aging and improving skin and overall health in older adults.
Probiotics – You may add probiotics to some Multivitamins, which aid digestion and Microbe balance.
---
How We Test and Score Multivitamins for Seniors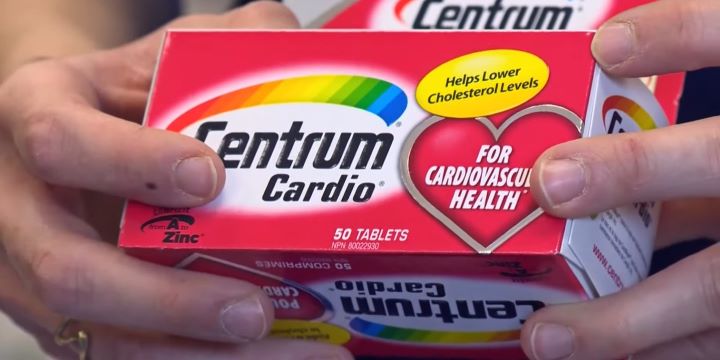 These reviews are based on intense research, analysis, and feedback from our experts and real users from different digital platforms.
We spent 25 hours trying, testing, and scoring these Multivitamins for Seniors for different key parameters and then shortlisted the best products in the market, saving you time and effort.
We used the following parameters for our tests and analysis.
Multivitamin – We researched how effectively the products provide extra nutrients and boost energy.
Antioxidant – We researched how effective the products are in providing strength against illness and fighting free radicals.
Immune Support – We analyzed how beneficial these products are in supporting the immune system for healthy body functions.
Bone Strength – We observed how these products support bone health and promote energy production.
Packaging – We checked how the packaging would protect the products from bacteria and other things.
---
Frequently Asked Questions (FAQ) on Multivitamin for Seniors
---
Reviews: The Best Multivitamin for Seniors
Here are some top brands and their best available Multivitamins, which are ideal for Seniors. Also, so that you know, this page includes affiliate links.
We hope you love the multivitamins for seniors we recommend!
We may collect a share of sales or other compensation from the links on this page.

---
1
---
2
The Kirkland Signature range is designed specifically for adults over fifty and their age group requirements.
Ideally supports individuals over the age of fifty years.
The multivitamin also supports bone and muscle health and promotes cellular energy production.
You will also find an antioxidant blend in the vitamin, vital for older persons.
Along with a proper diet, this is one of the best Multivitamins for anyone over fifty.
| Rating Category | Weight % | Score |
| --- | --- | --- |
| Multivitamin | 30% | 100 |
| Antioxidant | 25% | 100 |
| Immune Support | 20% | 90 |
| Bone Strength | 15% | 95 |
| Packaging | 10% | 90 |
| Total Score | 100% | 96.25 |
---
3
The New Chapter Multivitamin is a complete Vitamin for ladies over fifty, containing antioxidants and probiotics.
The Multivitamin for ladies contains all the Vitamins and minerals required according to your daily needs.
There is also a blend of probiotics and Astaxanthin and a high amount s of Vitamin C.
The tablets are easily digestible and easy to swallow for elderly persons.
As far as ingredients are used, only natural and organic vegetables and herbs are used.
| Rating Category | Weight % | Score |
| --- | --- | --- |
| Multivitamin | 30% | 100 |
| Antioxidant | 25% | 95 |
| Immune Support | 20% | 90 |
| Bone Strength | 15% | 95 |
| Packaging | 10% | 90 |
| Total Score | 100% | 95 |
---
4
The Centrum Silver Multivitamin is a supplement designed specifically for adults over 50 years of age.
You can select from a 220, 150, or 80 count pack in this range.
The Centrum Multivitamin contains Vitamin D3 for Calcium Absorption and a variety of essential minerals for seniors.
The tablets are small and very easy to swallow for daily use by older persons.
One tablet daily supplies you with all the nutrients that you need.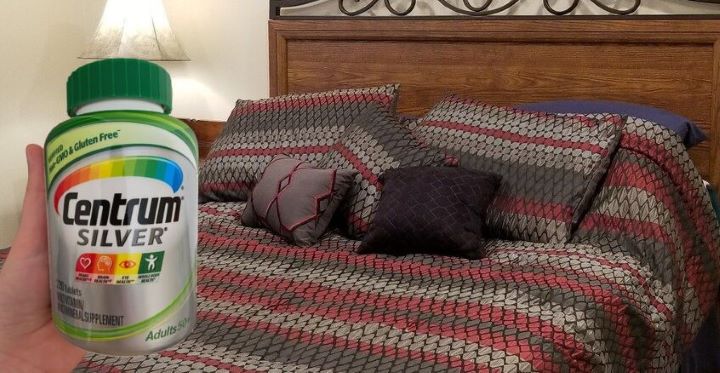 ---
5
The Life Extension Two Per Day is a High Potency Multivitamin and Mineral Supplement for seniors.
It is formulated with essential nutrients that elderly persons explicitly require.
A High potency Multivitamin and Mineral that uses a Two Capsule a Day standard.
The tablets are easy to swallow and have a timed-release formula.
You will get all the minerals and vitamins you require in a daily dosage.
---
6
The New Chapter for men over Fifty also contains Probiotics and antioxidants and vital vitamins essential for men.
The Multivitamin is GMO-free and completely natural and organic, containing fruit and vegetable extracts.
There are Probiotics and Antioxidants included with the Multivitamins.
The multivitamin contains all the essential nutrients for men over fifty.
You will also see that the tablets are easily digested and easy to wallow.
---
7
Nature Made Multi-Vitamin is a high potency and high Calcium Multivitamin in a value size of 300 tablets.
The Multivitamin comes in a 500 value size that will last you very long.
These vitamins contain a high level of calcium, which is essential for seniors.
There is also a high level of Vitamin C, Vitamin D3 for Calcium absorption, and E and B Vitamins.
The dosage is a once-daily tablet for adults that is easy to take.
---
8
This is a food-based multivitamin for seniors.
The multivitamin is complete with real food extracts.
It is natural and wholesome.
It comes in an easy-open jar.
---
9
The Vitanica Mid-Life is designed specifically for older adults.
It is a complete multivitamin.
The Vitamins and minerals are high potencies.
The container has 180 capsules that are easy to swallow.
---
10
The ProCare Bariatric vitamins are ideal for seniors.
It has plenty of additional iron added to it.
This is a full multivitamin.
It is ASMBS recommended.
---
11
The Ultra Vitamin is ideal for seniors.
It offers complete nutrition with 67 ingredients.
Delicious and easy to take.
All naturally formulated.
---
Index Table: Top Rated Multivitamin for Seniors
---
---