Calcium and Vitamin D are the two most essential minerals your body needs for bone strength and development and healthy teeth.
Calcium and Vitamin D significantly decrease as you age, and your diet may not supply the needed amounts.
Therefore taking the best available Calcium and Vitamin D supplements as you age is of crucial importance.

---
Do Seniors Need More Calcium?
Yes, older people most definitely need more Calcium.
I would say that you need to take a Calcium supplement from an early age and even more so when you get older.
Your diet supplies only around a third of your daily amount of required Calcium, which is similar to your Vitamin D requirement.
Vitamin D and Calcium go hand in hand, and as you will see, almost all Calcium supplements also contain vitamin D.
Vitamin D and Calcium are vital for proper Bone strength and your teeth' health, and as you age, the strength of your Bones and your teeth tend to deteriorate, making a Calcium supplement quite crucial.
---
Choosing the Right Calcium Supplement
Choosing the right Calcium is quite easy, there are two types of Calcium, and then there is the added Vitamin D;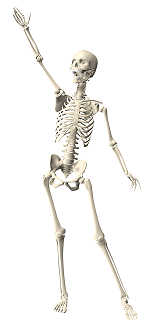 Calcium Citrate – Calcium Citrate is one of the Calcium forms that are the most easily absorbed and can be taken with or without a meal. Calcium Citrate is ideal for seniors who get bloated easily or who have constipation.
Calcium Carbonate – Calcium Carbonate is a cheaper calcium calcium usually found in Rolaids and TUMS. Calcium is sourced from Oyster shells and corals, which should not be taken if you have a Shellfish allergy.
Vitamin D – Ensure that vitamin D or Vitamin D3 is added to your calcium supplement in the amount of 400IU or more, which is adequate for seniors.
---
Features of a Good Calcium Supplement for Seniors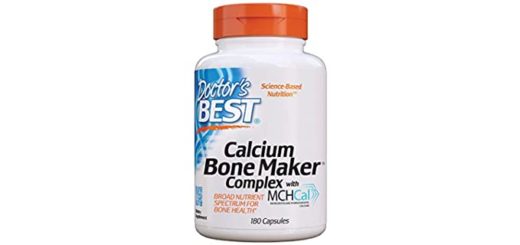 High Potency – A good Calcium supplement should have anything from 400MG and more calcium as your daily requirement as a senior adult is around 1000MG.
Vitamin D3 – Vitamin D3 is added to all calcium supplements to aid with the absorption of Calcium.
Vitamin C – Vitamin C is also a great additional Vitamin in Calcium supplement for its immune support and aiding in the abruption of Calcium.
Addatives – Other Minerals such as Magnesium and vitamins may be added to a calcium supplement for enhanced nutritional value.
---
Reviews: The Best Calcium Supplements for Seniors
Here are some of our top choices in Calcium Supplements for seniors;
---
1
The Caltrate Mini contains vitamin D3 and minerals, and the small size is straightforward to swallow by older persons.
The Caltrate Calcium tablet is a high-potency calcium tablet for seniors.
These tablets also contain Vitamin D3 as well as other minerals.
The small size of the Caltrate Mini makes it much easier for seniors to swallow.
There are also different quantity options that you can choose from in this brand.
---
2
Nature's Bounty is a natural Calcium supplement that also contains Vit D3.
A high potency calcium supplement that contains 600mg of calcium and also magnesium.
Vitamin D3 is added, which increases the absorption of Calcium.
The product contains natural elements and ingredients and is ideal for women after menopause.
You can enjoy a month's supply with Nature's Bounty option.
---
3
The Doctor's Best Calcium supplement is a complex supplement that helps to densify bones and teeth.
Ideal for an older adult who suffers from brittle and fragile bones and teeth.
The supplement comes in a 180 tablet container.
The composition is complete with Calcium Complexes and minerals to help with absorption.
It also contains Magnesium, Vit D3, zinc, copper, manganese, and Vitamin C.
---
4
The Viactiv is a chewable calcium tablet that comes in a supply of 180 tablets per container.
It contains High potency Calcium as well as Vitamin D for better absorption.
The bottle contains 180 tablets that are Chewable and easy for seniors to chew.
Each tablet is individually wrapped for freshness and for taking with you on a trip.
The Chew is chocolate flavored and delicious to eat.
---
5
The Garden of Life Calcium Whole Food supplement is all-natural and contains much-needed minerals and probiotics.
You can choose between a 60 or 120 count bottle in a few options.
The Vitamin contains Calcium, Magnesium, probiotics, Enzymes, and Vitamin D3, all in a Raw and natural form.
Added minerals and Vitamin D3 allow for much better absorption of calcium.
The Vitamin is completely organic and all-natural in ingredients.
---
6
We have a delicious chewable Calcium Gummy from Kirkland, which is easy for seniors to chew and digest.
The Vitamin contains a high 500g potency of Calcium.
There is also Vitamin D3 included for better absorption of the calcium.
These are flavored chewable gummy tablets that are easier for seniors to chew and enjoy.
The bottle comes with 240 chewable Calcium gummies that also contain natural fruit juices for flavor.
---
7
The New Chapter Calcium supplement has added Vitamin K and D, as well as magnesium.
Clinical strength calcium tablets.
Vitamins and minerals are added for better calcium absorption.
Ideal for bone strength and teeth.
Comes in different amount options.
---
8
Caltrate is a top-name brand in calcium supplements for seniors.
A popular brand that is well trusted.
High calcium count, with added vitamin D for absorption.
Comes in different sizes with different amounts of supplements.
Ideal for seniors.
---
9
The Naturelo Calcium Supplement is plant-based and contains additional minerals and vitamins.
A completely plant-based calcium source.
It contains added vitamins and minerals for better absorption.
Free firm gluten, soy and GMO's.
Ensures good teeth and bone health.
---
10
Citracal is an excellent calcium supplement for seniors.
A Calcium Citrate with added Vitamin D3.
It comes in a set of two bottles with 280 Capulets each.
A leading calcium brand that is well trusted.
Perfect for seniors and adults.
---
Index Table: Top Rated Calcium Supplements
---
---