As your body ages, it becomes less effective at absorbing protein from food sources. Therefore as a senior person, it is always a great idea to take additional nutritional drinks for adults.
This article will look at some of the best protein drinks for the elderly, along with their benefits and buying considerations.
---
Benefits of Protein Drinks for Elderly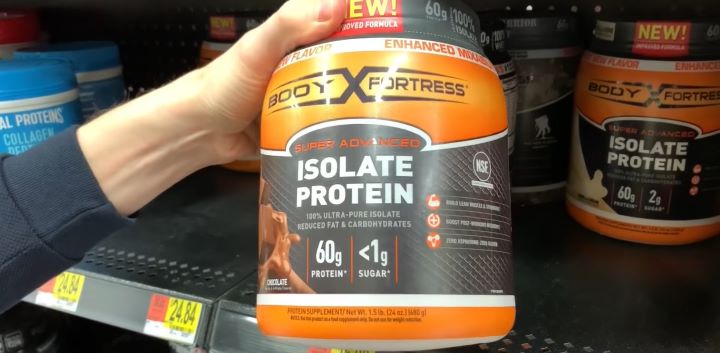 The lack of Protein absorption in seniors may lead to muscle weakness and bone density loss over time. Therefore, a good Protein drink can provide essential proteins and amino acids to aid muscle strength, bone density, and other nutritional needs.
Here are a few good reasons why seniors should take Protein drinks;
Improve Digestion – Because our digestion slows down as we age, so does the absorption of protein from foods in general. Using the right Protein supplement will improve digestion and protein absorption.
Muscle Mass – As you age, some level of muscle mass and strength is lost, causing weakness. Muscle mass and strength will improve when taking a Protein and Amino acid supplement.
Bone Density Loss – Protein can increase your bones' strength and density as you age.
Injury Recovery – A good Protein supplement helps build muscle tissues faster and ensures a more speedy recovery when it comes to strained muscles.
Amino Acids – Many protein drinks contain amino acids such as BCAA's, which also strengthen tendons and ligaments in the body, enabling better mobility in seniors.
Increased Energy Levels and Better Nutrition – Overall, a good protein drink provides nutrition for underweight seniors in lack energy. The proteins will keep them energized and full for longer, supplying much-needed nutrition.
---
Can Elderly Take Whey Protein?
---
Features of the Best Protein Drink for Elderly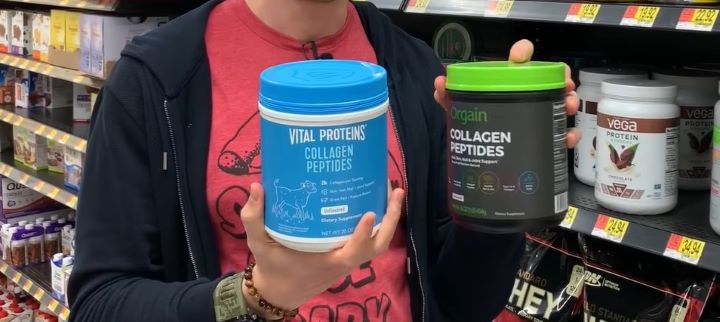 Contains BCAAs – Amino Acids, which help build lean muscle and help with muscle recovery, is added to protein drinks many times.
Vitamins and Minerals – In some cases, Vitamins and minerals are added to Protein drinks for other health and immune support functionalities.
Protein Sources – The best protein sources are 100% Whey, which can also be Grass-fed in a purer form. Other forms are Milk proteins, Egg protein, soy, pea, oat, or even Rice proteins.
Flavors – Protein Shakes come n a large variety of flavors you can select. I usually recommend a flavor such as chocolate or vanilla for seniors, which has a more tolerable taste for the long term and daily use.
---
How We Test and Score Protein Drinks for Elderly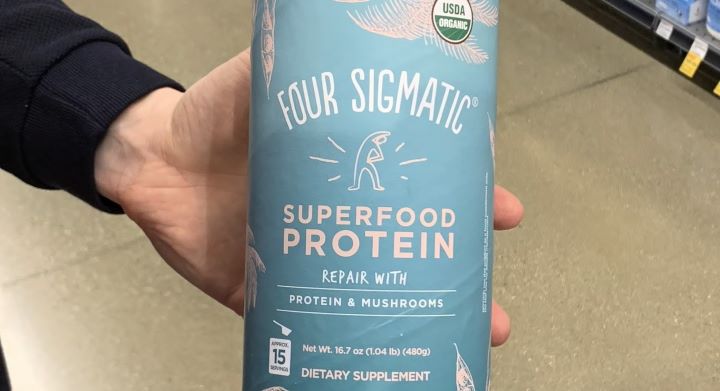 These reviews are based on intense research, analysis, and feedback from our experts and real users from different digital platforms.
We spent 22 hours trying, testing, and scoring these Protein Drinks for the Elderly, for different key parameters and then shortlisted the best products in the market, saving you time and effort.
We used the following parameters for our tests and analysis.
USDA Certified – We checked if the products have been grown and manufactured in a sustainable and safe way.
Immune support – We analyzed how beneficial these products are in supporting the immune system for healthy body functions.
Antioxidant – We researched how effective the products are in providing strength against illness and fighting free radicals.
Flavor – We noticed that the products have a delicious flavor and are filled with low sugar.
Price – We checked the products affordability having good quality.
---
Frequently Asked Questions (FAQ) Regarding Protein Drinks for Elderly
---
Reviews: The Best Protein Drinks for Elderly
Here are some excellent choices in Nutritious Protein drinks just for Senior persons.
We hope you love the protein drinks we recommend!
So that you know, We may collect a share of sales or other compensation from the links on this page.

---
1
---
2
Ensure Plus protein shake comes in many delicious flavors and has added vitamin D and minerals.
A delicious, smoothie-like shake that contains essential nutrients for your immune system.
It also provides you with zinc for greater strength against illness and antioxidants that fight free radicals to keep them at bay.
Ensure Plus nutrition shakes are an excellent way for people looking to increase their protein intake.
You'll get 16 grams of high-quality protein in each serving, which will give you plenty for muscle recovery and growth.
Each bottle of this protein drink provides 10% of your daily value for fiber.
These shakes are the perfect meal replacement. They are available in vanilla, milk, chocolate, strawberry, dark chocolate, plus butter pecan flavor.
| Rating Category | Weight % | Score |
| --- | --- | --- |
| USDA Certified | 25% | 100 |
| Immune support | 25% | 95 |
| Antioxidant | 20% | 100 |
| Flavor | 15% | 90 |
| Price | 15% | 90 |
| Total Score | 100% | 95.75 |
---
3
OWYN protein shake offers you a delicious taste with ultra-clean ingredients and nutrition for elderly persons.
This delicious and nutritious shake has a 100% vegan pea protein blend that will benefit your health in so many ways.
It is perfect for active people who care about what they put into their bodies and those looking to be more plant-based in their diet.
This shake contains 20 grams of vegan protein, including all 9 essential amino acids and naturally occurring BCAAs, to improve muscle recovery.
Also, it comes in a few flavor options.
| Rating Category | Weight % | Score |
| --- | --- | --- |
| USDA Certified | 25% | 100 |
| Immune support | 25% | 95 |
| Antioxidant | 20% | 95 |
| Flavor | 15% | 90 |
| Price | 15% | 90 |
| Total Score | 100% | 94.75 |
---
4
From Boost Nutritional drink, we have a high-calorie, vitamins and minerals enriched protein drink for seniors.
It packs 530 nutrient-rich calories and 26 vitamins or minerals per 8 fl oz serving.
Boost nutritional drink is packed with calcium and vitamin D to promote strong bones.
This drink can serve as a mini-meal or snack for those with low appetites.
It is available in vanilla and strawberry flavors.
Artificial flavors, colors, and sweeteners are not used in this protein drink.
The Boost Nutritional drink is the perfect solution for individuals looking to gain or maintain weight.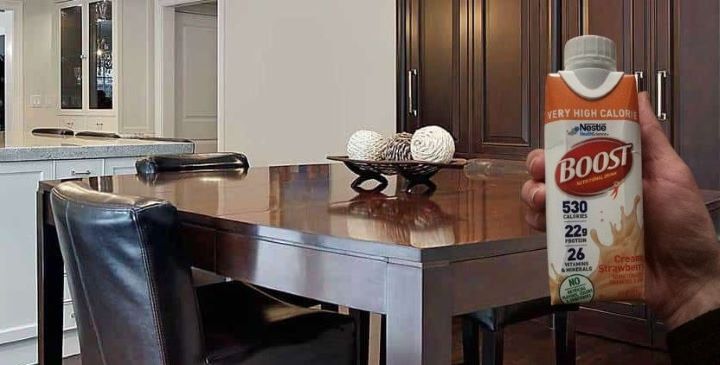 ---
5
We have 8 Flavor High Protein shake from Premier Protein, which is perfect for senior individuals.
A 30g protein shake will keep you feeling satisfied and fueled up for whatever comes next.
This protein shake contains essential nutrients that boost your immune system, maintain bone health, and convert food into energy.
It comes in delicious eight flavors vanilla, chocolate, caramel, cookies & cream, cafe latte, strawberries & cream, peaches & cream, and bananas & cream.
This ready-to-drink protein shake tastes great and is perfect for on the go.
Additionally, it also pairs well with coffee, cereal, or pancakes but can be enjoyed in many other recipes.
---
6
Premier Protein offers you a more natural and safe protein drink for elderly persons.
This drink contains 20g of protein with all necessary amino acids that will keep you feeling full and satisfied for hours.
A great source of fiber, with 1/2 serving whole grain oats and 25% the daily value per shake.
The perfect guilt-free indulgence, 1g Sugar, and 150 Calories with Low Fat.
Besides, it contains no soy ingredients and is Kosher certified.
It's available in four deliciously smooth and creamy breakfast flavors: Chocolate Hazelnut, Blueberries & Cream, Apple & Cinnamon, and Oats & Maple.
This shake uses a proprietary blend of milk protein, casein, and whey to help you achieve your goals.
---
7
A premium and healthy Whey protein water for seniors from Protein2o
It comes in four refreshing flavors, peach mango, dragon fruit blackberry, wild cherry, and strawberry kiwi.
Each flavor has only 70-80 calories and 7g carbs.
Protein2o is lactose-free, gluten-free, preservative-free, and BPA-free.
All Protein2o products are certified OU Kosher as well.
This protein-infused water uses only natural flavors. No artificial colors, sweeteners, or flavors are added.
Additionally, it contains 15g of whey protein isolate, which provides 24g of protein per bottle.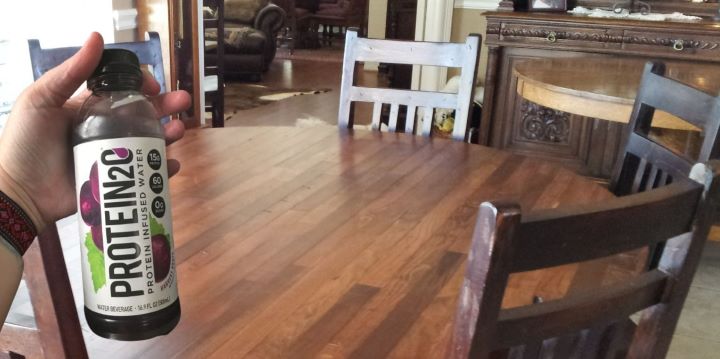 ---
8
From Proteins, we have their Gold Standard 100% Pure watermelon flavored protein drink for seniors.
Our Hydrolyzed Protein is the purest form of protein available. It contains 18g of protein and 18,000mg of collagen per serving.
It's free of carbs, fats, and sugars, as well as artificial dyes and preservatives.
Proteinex uses only high-quality ingredients that have been proven safe by scientific studies.
This protein drink for elders is made with type I & III collagen, the most abundant form in the human body.
It is also Paleo & Keto-friendly with no dairy products or gluten.
---
9
The Isopure Zero Carb Protein supplement offers seniors excellent immune support and no carbohydrates.
The Isopure shake comes in many flavor options you can choose from, all delicious and creamy in texture.
The protein shake has added vitamin C and Zinc, which is beneficial in optimal immune support.
The supplement consists of 100% pure Whey protein, the highest quality protein, with a 25-gram protein per serving.
The protein shake is also Keto friendly and supports an active lifestyle.
---
10
We have pure Grass-fed Whey Protein from Opportunities, which is perfect for senior individuals.
The Pure Grass Fed Whey protein is Non-GMO and Gluten-free.
You can choose between an Iced Coffee, Chocolate, or Unflavored flavor.
There are no added sugars or sweeteners in the unflavored shake and no preservatives or colorants added.
The shake offers you 27 grams of pure Grass Fed Whey protein per serving.
The shake mixes easily with water or milk for a delicious protein-filled drink.
You can also mix the unflavored protein shake with juice for a better taste.
---
Index Table: Top Rated Protein Drinks for Elderly
---
---