When you get old, your appetite may change, and it also becomes more challenging to eat and digest everything you could when you were younger. Nutritional drinks for seniors come in handy in such a situation.
Your aging body also has more nutritional needs and requirements, which your diet may not adequately fulfill.
Therefore, the best Nutritional Drinks for seniors can greatly help provide much-needed nutrients and essential vitamins and minerals.
---
---
Senior Nutritional Requirements and How Nutritional Drinks Help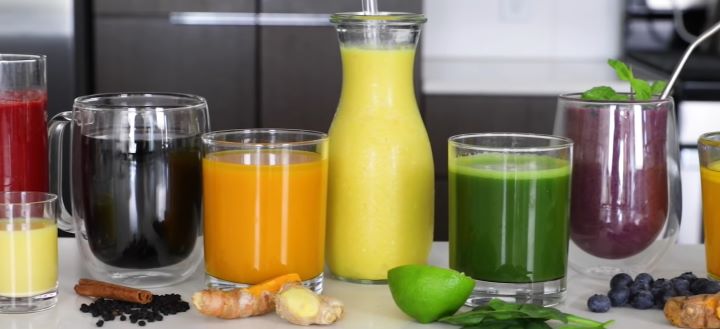 As you get older, your nutritional requirements change and a good Nutritional Drink may help to improve your health and where your diet lacks;
Senior Nutritional Requirements
As you get older, so the daily Nutritional requirements of your body also change. You need fewer calories and more vitamins and minerals to support your body when you get older. Most seniors may have difficulty eating or losing appetite, so an easy nutritional drink with a delicious flavor can be very welcoming. Nutritional drinks can supply vitamins and minerals that the body needs for daily functioning, which you may not obtain effectively from foods. Many older adults also suffer from certain health conditions such as diabetes, in which case the right Nutritional Drink can be effective and will not cause any harm.
How the Nutritional Drink Helps – Nutritional drinks can come in a powdered form or a ready mix single-serving option. Mix the powders with juice, milk, or water, whichever tastes better. Milk gives a richer and more fulfilling substance to most nutritional powdered drinks. You can also replace a meal with the most Nutritional drinks as they provide the recommended nutrients. Many Nutritional drinks are fortified with more calcium, ideal for seniors, and immune-building vitamins. Nutritional drinks also come in delicious flavor options from which you can choose your favorite.
---
Benefits of Nutritional Drinks for Seniors
Let us also look at some of the many benefits Nutritional Drinks hold for senior individuals;
Convenient – Packing and preparing nutritious meals may be a hefty task for older persons, especially if they do not have any help. A Nutritional shake or drink can be simple and easy to make and enjoy and provide good nutrition.
Variation – Nutritional drinks come in a large variety of flavors and types, as well as accommodating conditions such as diabetes and having lower calorie counts for seniors. In general, the right nutritional drink will supplement and accommodate the specific needs and requirements in terms of flavor and nutrition for most seniors.
Consistency – Many seniors struggle to eat tougher foods and need something softer and less texture. A drink is an ideal inconsistency in this case for senior persons.
High Nutritional Value – The main purpose of a Nutritional drink is to provide good nutrition. Mos Nutritional drinks contain abundant vitamins and minerals and macro and micronutrients to support the body and fill in the gaps where a poor diet has failed.
---
Features of a Good Nutritional Drink for Seniors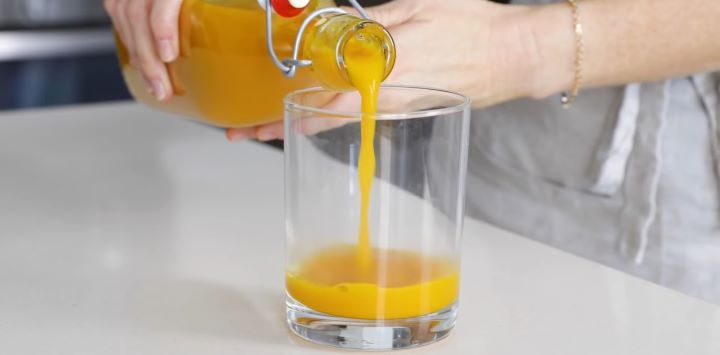 Protein Content – A high protein content of 10 or more grams is required in a nutritional shake.
Minerals and Vitamins – Additional minerals and vitamins give strength and boost energy. Added Minerals and Vitamins are crucial in shakes used for meal replacements.
Powder or Liquid – Nutritional drinks can come in a powdered form that you must mix with milk or water. Some brands offer you an already mixed serving-sized drink, which is much more convenient.
---
How We Test and Score Nutritional Drinks for Seniors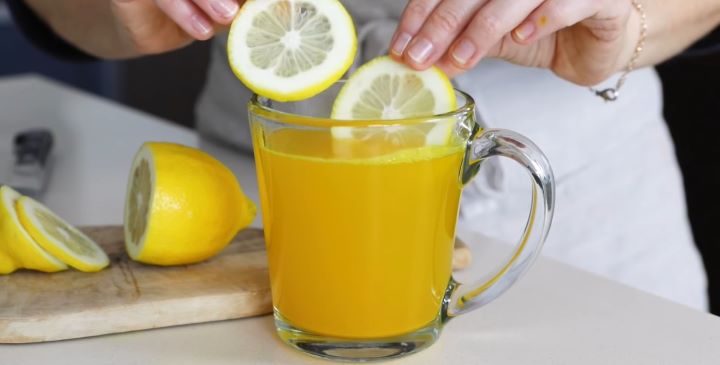 These reviews are based on intense research, analysis, and feedback from our experts and real users from different digital platforms.
We spent 19 hours trying, testing, and scoring these Nutritional Drinks for Seniors, for different key parameters and then shortlisted the best products in the market, saving you time and effort.
We used the following parameters for our tests and analysis.
Nutrition – We researched how well these products provide nutrition and support users' bodies.
Ease Digestion – We noticed how effective these products are in improving digestion naturally.
Consistency – We checked if the products offer good consistency for users' convenience.
Flavor – We noticed that the products have a delicious flavor and are filled with low sugar.
Packaging – We checked how outstanding the packaging would protect the products from bacteria and other things.
---
Frequently Asked Questions (FAQ) About Nutritional Drinks for Seniors
---
Reviews: The Best Nutritional Drinks for Seniors
These are some delicious and highly nutritious drinks that are ideal for seniors;
We hope you love the nutritional drinks we recommend!
We may collect a share of sales or other compensation from the links on this page.

---
1
---
2
Ensure is one of the top-selling brands in Nutritional drinks, highly recommended for elderly persons and seniors.
The ready-to-drink Ensure comes in a delicious Vanilla or Strawberry flavor of your choice and 8Fl Oz packs of 6.
The Nutrients in this drink offer excellent Immune Support and health with high amounts of Vitamin C and E.
The Nutritional elements are added to provide strength and energy for the individual specifically.
You get a complete nutritional meal in a delicious shake.
The taste is excellent for seniors.
There is also a high protein content, and the drink is lactose and gluten-free for those who have allergies.
| Rating Category | Weight % | Score |
| --- | --- | --- |
| Nutrition | 25% | 100 |
| Ease Digestion | 25% | 100 |
| Consistency | 20% | 90 |
| Flavor | 20% | 95 |
| Packaging | 10% | 90 |
| Total Score | 100% | 96 |
---
3
Glucerna brings you their Diabetes-friendly Nutritional Shake for seniors.
Glucerna comes in five delicious flavors from which you can choose.
Every bottle contains 10 grams of protein and 180 calories with four grams of fiber for your dietary needs.
The drink is Diabetes-friendly, with sow releasing low carbohydrates and all the nutrients you need.
The rich, delicious shake is all you need and can be a snack or meal replacement.
| Rating Category | Weight % | Score |
| --- | --- | --- |
| Nutrition | 25% | 100 |
| Ease Digestion | 25% | 95 |
| Consistency | 20% | 90 |
| Flavor | 20% | 95 |
| Packaging | 10% | 90 |
| Total Score | 100% | 94.75 |
---
4
The Huel Starter Kit is a Powder form drink that comes in a set with two pouches, a shaker, and a meal scoop.
My grandmother likes to mix this meal replacement drink with milk or water for a fully nutritional meal replacement.
The set comes with two pouches of Heul powder shake, a shaker, and a meal scoop.
Heule meal powder is made with real food and contains oat, rice, and pea proteins that are carefully blended.
The shake is high in protein and low in sugar and carbohydrates.
There is also added fiber for better digestion.
---
5
The Boost Original is a ready-made Nutritional shake for senior persons that provides strength and energy.
The Boost Original shake provides 10 grams of protein, 240 calories, and over 27 vitamins and minerals, making it the perfect meal replacement drink.
The Nutrient rick calories provide strength and high levels of energy for older persons.
The Boost drink comes in a pack of 24 8 ounce bottles of ready-made drinks.
If you are looking for full nutrition and a complete daily meal replacement, the Boost drink is your best option.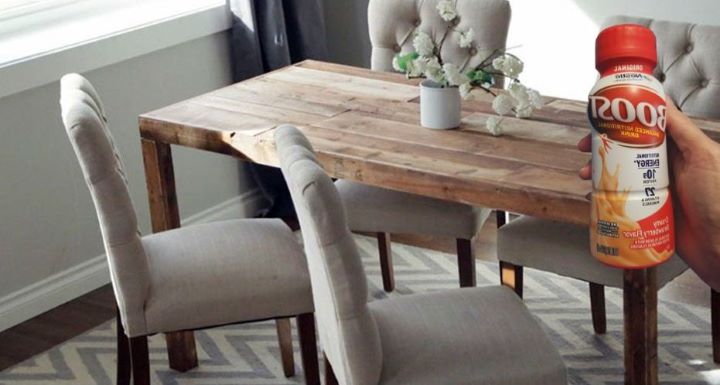 ---
6
The Carnation Breakfast Essentials Powder drink is a replacement for seniors who do not like to eat breakfast.
If eating breakfast makes you nauseous or is not possible, the Carnation breakfast Essentials shake is a quick and easy meal replacement that is delicious to drink.
The shake provides you with energizing nutrients and 13 grams of protein.
You can enjoy healthful nutrition from the start of your day.
The shake mixes easily with milk or water of your choice and does not clump.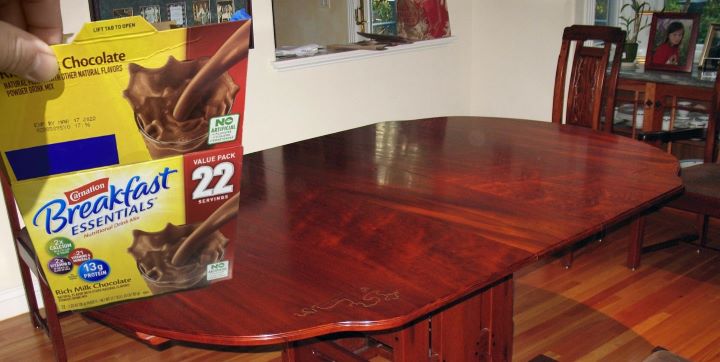 ---
7
The Organic Organic Nutritional shake offers a complete high protein meal replacement for natural and organic seniors.
This is a completely organic nutritional drink with only natural ingredients.
It comes in a pack of 12 eleven ounces ready-to-drink shakes.
This nutrition drink for seniors contains 16 grams of protein from natural sources as well as added vitamins and minerals.
It is ideal as healthy nourishment for seniors.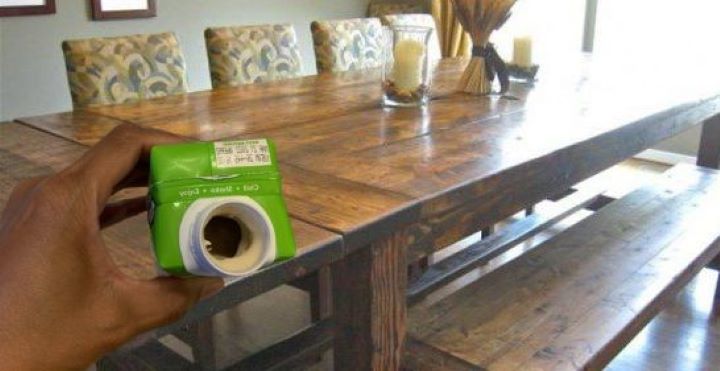 ---
8
The Advocare Meal replacement shake comes in easy single serving sachets in a box of 14 servings for seniors.
From Advocare, we have a complete meal replacement shake that is perfect for seniors.
It contains protein and all essential vitamins and minerals required daily.
The shake is easy to digest and delicious to drink.
It is also high in essential daily proteins.
---
9
The Ample Meal replacement shake is a ready-to-drink option that comes in packs of six and is completely natural for seniors.
The Ample shake contains less than 4g of carbs per serving and is ideal for seniors on a diet.
It comes in many delicious flavors, so you are sure to find a favorite.
No artificial sweeteners, sugars, or alcohols are used as ingredients.
Ingredients are clean and natural, with no fillers added.
---
10
Ensure for seniors is a higher protein content Enlive Advanced meal replacement nutritional shake for elderly persons.
The Ensure Enlive is an all-in-one blend meal replacement.
What is different about Enlive is that it has 20 grams of added protein.
It contains all the essential vitamins and minerals required by seniors daily.
It does also contain milk and soy proteins.
---
Index Table: Top Rated Nutritional Drinks for Seniors
---
---