Anyone taking care of an elderly person will know how difficult it is to keep them safe 24/7.
Sometimes it may be impossible to be with an elderly person.
The presence of a room monitor can be a real lifesaver in this situation.
Not just for babies, but a room monitor for the elderly can work similarly and help you keep an elderly loved one safe and happy.

---
Why You Need a Room Monitor for an Elderly Person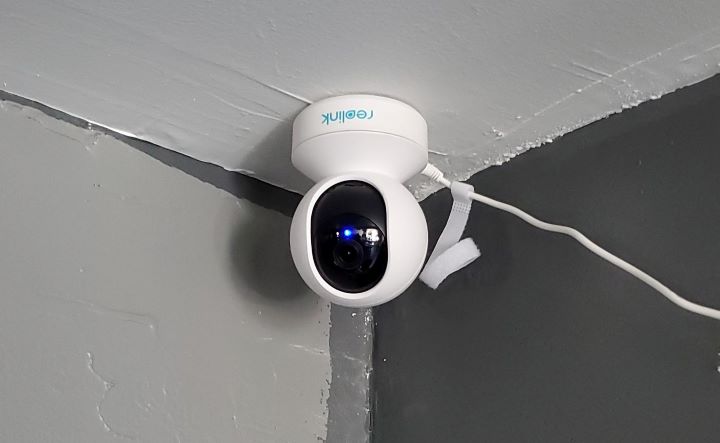 Most remote monitoring technologies began with babies, such as baby monitors, which started as audio-only, but today we are lucky enough to have audio and video monitors.
Today baby monitors help family members and caregivers to see, hear and respond to the needs of an elderly person while they are at work, around the house, or taking care of a child.
Having such as system in place will give senior people the peace of mind to respond should they fall or have an emergency.
---
Choosing a Room Monitor for Seniors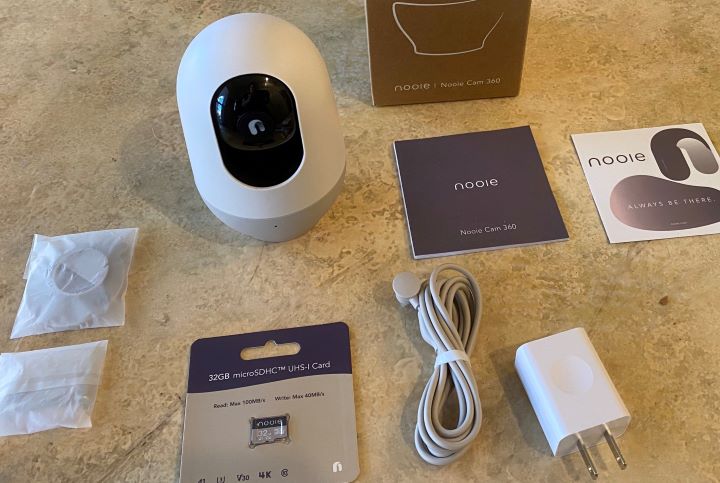 There are a few aspects to consider when getting a room monitor for an elderly person;
Get Senior Person to Agree to the Device – Firstly, you need to talk to the elderly person you want to get the Monitor and explain clearly what the Device is for and how it is used. Some seniors may feel that such a device infringes on their privacy and may not like using it. Always first get the permission of the elderly person and make sure that they are comfortable with a room monitor, which may be more suited to an audio monitor rather than a visual and audio monitor.
What Kind of Room Monitor will You Need – The type of room monitor you will need to get depends largely on what will work best for your circumstances. An audio monitor works well for you to hear the voice of elderly people when they need something. However, an audio and video monitor may be more suitable for an elderly person who is disabled or may faint at times or even have any reason they may not be able to call for help.
Two-Way Capability – The Most important feature in any room monitor system, audio or video, is a two-way function that allows you to speak with the person being monitored and ask questions. Some people even choose intercoms or walkie-talkies as an alternative.
More Technical Features – Some room monitors have more features, such as phone notifications and alarms in case of an emergency or an emergency calling service, depending on the Device.
---
Features of a Good Room Monitor for The Elderly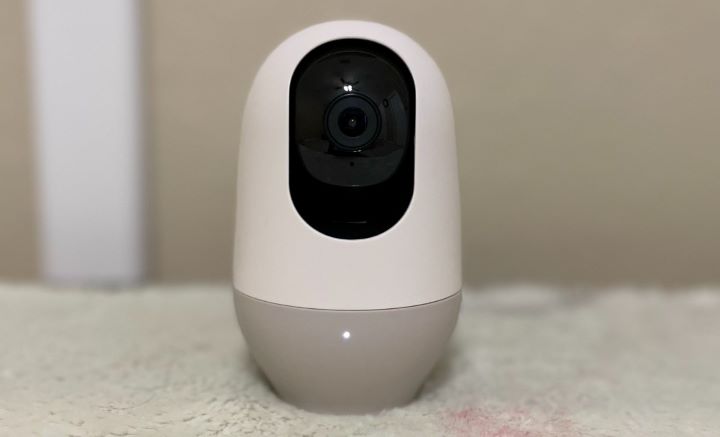 Data or Monthly Fees – Some room monitors may have monthly or data fees, especially the ones that use internet connections. These are usually more advanced devices, and you should not worry too much about them. A more basic design will not incur these costs.
Fall Detection – Some monitors have an alarm system and detection features that alert you when an elderly person slips and falls.
Battery Life – All in all, you want a good monitoring system with a long battery life that does not require regular daily charging.
Waterproof – The Device should be waterproof if there is a spill or if it gets dropped into water.
Range – Also, make sure the connectivity and mobility range of the sensor is adequate for the distances it will be used from.
Type of Monitor – You can opt for a two-way audio monitor or a video and audio monitor design.
---
Reviews: The Best Room Monitor for the Elderly
Here we have some of the top choices when it comes to room monitors for the elderly;
We hope you love the products we recommend!
So that you know, We may collect a share of sales or other compensation from the links on this page.
---
1
---
2
The Reolink Wireless Security camera is the perfect monitoring system for an elderly person.
It is an E1 wifi camera that captures super-HD videos in high resolution.
The camera is ideal to use as a monitor for a senior person or a baby and offers a safe and easy way to watch them.
Both Google and Alexa support the Device.
---
3
The Vtech is a two-in-one audio baby monitor that can be useful for elderly people.
You can monitor sound and speak in two ways with an elderly person.
The Device has clear audio sound and a long range.
There are five levels of sound indication, and it is a two-way talkback intercom.
The unit in the room of the senior person also has a night light for easy access at night.
It is very sound-sensitive and safe to use.
---
4
The Motorola Connnect60 is an audio and visual monitor for seniors.
It comes in different options with one or two cameras and a two or three-piece set.
The Device has two-way audio and camera options.
It is powered by a Hubble connect APP and gives you a full view of the room.
Ideally created for children and babies, it works exceptionally for disabled adults and elderly persons.
---
5
This is the Upgraded version of the Vtech monitor for seniors.
The Monitor is a two-way audio monitor with the longest range and crystal clear sound.
It has an updated rechargeable battery that offers 8 hours of operation.
The design is easy to use, with different speaker volumes and sound alerts.
---
6
The Motorola MBP164Connect is an audio baby monitor ideal for seniors.
It is a two-way audio device that allows you to interact with the elderly.
The Device will immediately alert you when it hears a sound day and night.
The installation is very easy as t is just a plug-and-play option.
---
7
The Smart Caregiver room monitor for seniors is wireless and has motion sensors.
It is versatile and very economical.
The room monitor uses C batteries, and the motion sensor uses AA batteries.
It is perfect and safe for seniors.
---
8
The Nooie Baby monitor is also ideal for elderly individuals.
It is a Wi-Fi-operated camera and home security device.
It has motion sensors and tracking capabilities.
Ideal with sound detection for safety.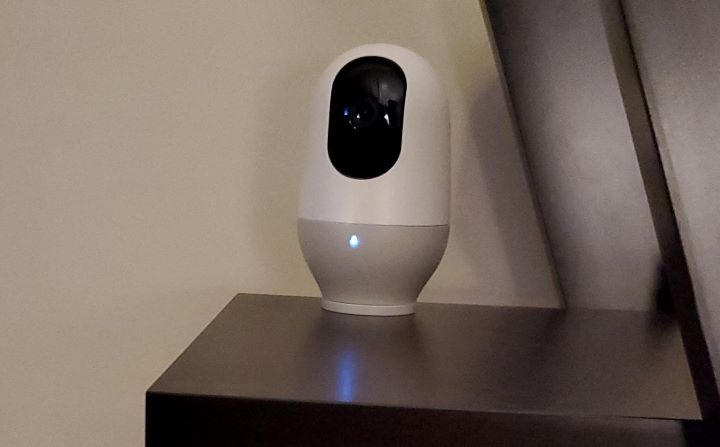 ---
9
The GoodBaby Monitor is designed for babies but works just as well for seniors.
It is a Pan-Tilt-Zoom camera with a large screen.
The Monitor also has night vision.
There is a talkback function and 960 feet range.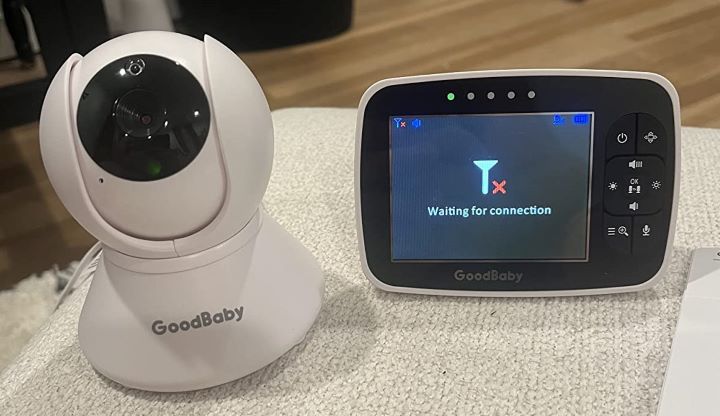 ---
10
Another addition from Smart Caregiver is their Two call Button Monitor.
The Monitor is ideal for seniors and adults that are disabled needing care.
It allows the caregiver and the resident or patient to communicate easily.
It is a pager and monitors all in one.
Uses batteries to operate.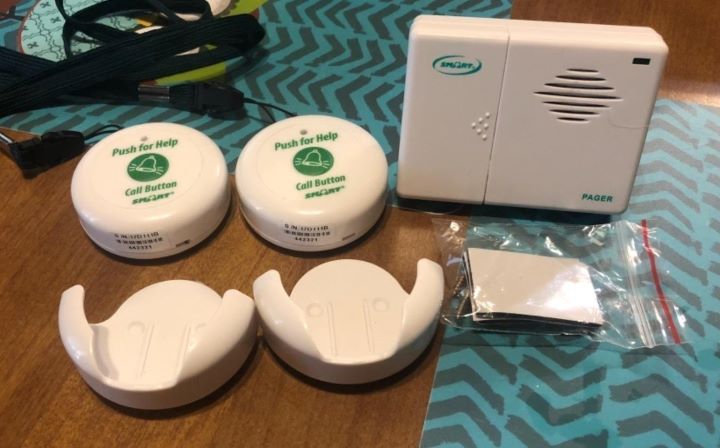 ---
Index Table: Top Rated Room Monitor for the Elderly
---
---