One of the best devices to get a senior person who enjoys walking is a pedometer, which will help track their progress and get more of a sense of their daily physical activity.
The best Pedometer for seniors is designed to be easy to use, with clear displays specifically for seniors.
This article will further look into some good choices for senior pedometers.

---
Pedometers for Seniors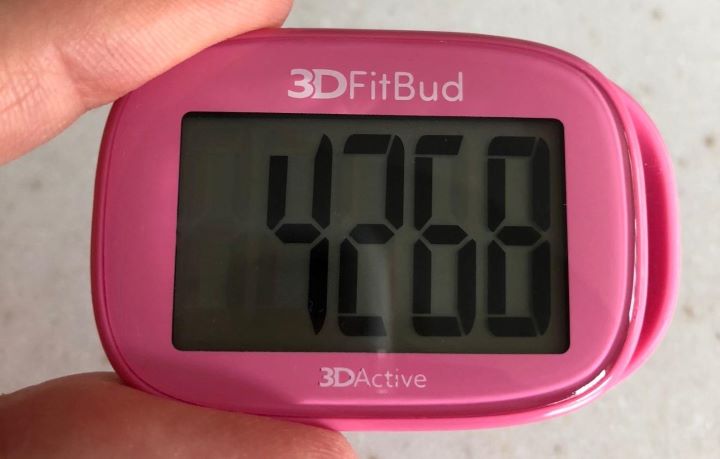 To remain healthy and happy, a senior needs to have a routine and daily physical exercise.
Daily routine and exercise can help them age slower and fight off disease more readily.
An electronic pedometer is an excellent device to help them control daily activities and be a valuable aid in tracking progress, health signs, and ratings.
---
What to Look for in a Pedometer for Seniors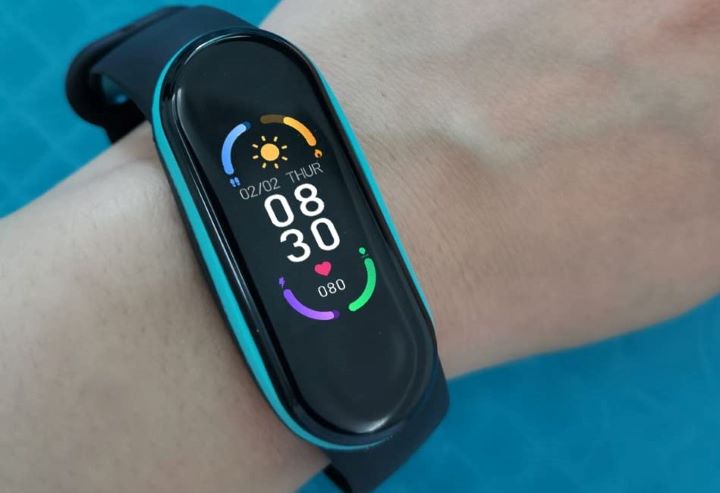 When choosing the best Pedometer for a senior person, there are a few characteristics to keep in mind;
Ease of Use – There are many advanced pedometer designs, some that send details to your mobile device via an app, some that show heart rate, calories burnt, steps climbed and walked, and many more functionalities. However, the more advanced, the more complicated it may be for seniors o use. All in all, your want an easy-to-use device that mainly shows the activity levels and maybe a few other details.
Readability – Particularly for seniors with poor eyesight, you want a device with a large enough screen and a large display that is easy and clear to read.
Mounting – You get a Pedometer that can be placed in your Pocket, Clipped on Your belt, or placed around the wrist like a watch. However, it will depend on the senior individual and their capabilities. A watch may be difficult for some to put on and take off, whereas a clip-on or pocket pedometer may be an easier choice. However, a watch is less likely to fall off or get lost.
Security – Pedometers that save data and send it via Bluetooth to your mobile device are not the most secure option, as they may share the data with other servers worldwide. That said, I recommend a pedometer that does not have Bluetooth but displays data on the device itself.
---
Features of a Good pedometer for Seniors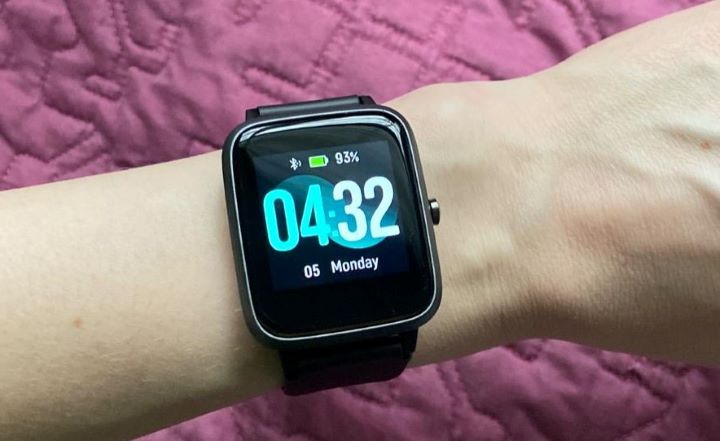 Display – Look for a pedometer that is easy to read with a clear display that will make sense to a senior individual. Stay clear of overly fussy devices with too many features.
A 7 to 30-Day Logs – A log allows you to see your progress, which is just as important as your actual steps. Most pedometers have a logging capacity of up to 30 days.
Calorie Counter and Activity Tracker – If you opt for fitness and weightlessness, having a pedometer that measures calories and activity is good.
Batteries – Pedometers come in options that use small round batteries or that have rechargeable batteries. It will depend on your preference which to get.
Accuracy – Your Pedometer must be accurate, so you must check if it tracks the right number of steps.
---
Reviews: The Best Pedometers for Seniors
In our list, we cover all the bases when it comes to the best available Pedometers for seniors;
We hope you love the products we recommend!
So that you know, We may collect a share of sales or other compensation from the links on this page.
---
1
---
2
The simple and easy-to-use 3DFitBud Pedometer for walking comes with a handy clip and lanyard.
A simple and easy-to-use 3D pedometer that only tracks our daily steps.
It can be placed inside your pocket or clipped on your belt.
The Pedometer is very accurate with a large and clear display.
There are also more color options available to you.
---
3
The iGank Simple Pedometer for walking is easy to use, with a large clear screen for seniors.
Another simple and easy-to-use pedometer for seniors to accurately track their steps with a 3D Tri-Axis sensor.
There are no complicated settings or Bluetooth connectivity, which is ideal for seniors.
The Pedometer easily clips to your belt or is placed inside your pocket.
It also comes in a few available color options.
---
4
The Concur is a smartwatch and Pedometer in one safe, easy-to-use seniors device.
Here we have a more advanced smartwatch model and a Pedometer.
The smartwatch fits neatly on your wrist and is easy to put on and remove.
It tracks your steps, progress, calorie burn, and heart rate.
The LCD screen is cleat with a 2.5D hardness cover for protection against shattering, should it fall.
The smartwatch allows for multiple functions for all-day activities.
---
5
The Realalt Pedometer for seniors comes with a free eBook and has a 30-day memory device.
The Pedometer will accurately track your activity using the latest 3D Tri-Axis technology.
It is effortless to step up and use with no additional functions or fuss.
The design is smart and accurate and will record activity in any position.
The display screen is large and easy to read by seniors.
There are similarly a few color options in the clip-on or pocket storing Pedometer.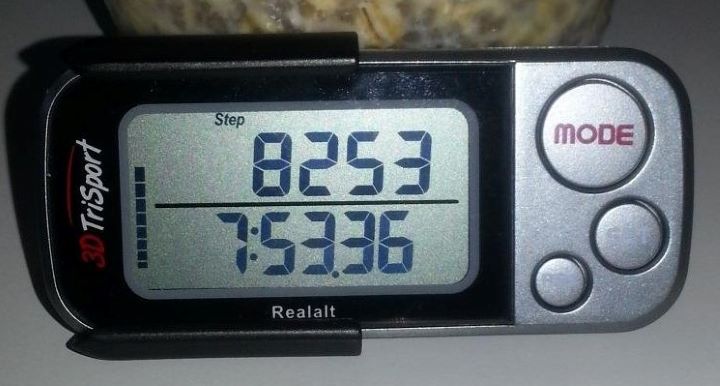 ---
6
The HalfSun Pedometer and senior fitness tracker have a full touchscreen in more color selections.
This is a full-house smartwatch and a pedometer with an extra-large LCD-TFT screen with four customizable display options.
The multipurpose device tracks steps and activities and reads progress, calorie burn, and heart rate.
The watch slips easily on and off your wrist with a secure closure.
It likewise has excellent battery life and uses a 210mAh battery that takes 2.5 hours to charge.
Also fully Waterproof.
---
7
The SPORTIMES is an easy-to-use pedometer for seniors.
It has a large and clear digital display.
The size and design easily fit in a pocket.
It is also available in many more color options.
---
8
The CS1 is a no-setup design pedometer for seniors.
It is easy to use and also has an activity tracker.
The display is clear, and the programs are user-friendly.
The batteries are included, and there is excellent battery life.
---
9
The Medusa is the perfect Pedometer for seniors.
It is a Tri-Axis Multi-Function device that fits on a holster or belt.
The design comes with a clip or can be stored in your pocket.
It is accurate and clear to read.
---
10
The Fitpolo is a Pedometer watch for seniors.
A handy device that has Full LCD touch operation and display.
It is a smartwatch, Pedometer, heart rate monitor, and watch all in one.
It is likewise fully waterproof and ideal for fitness.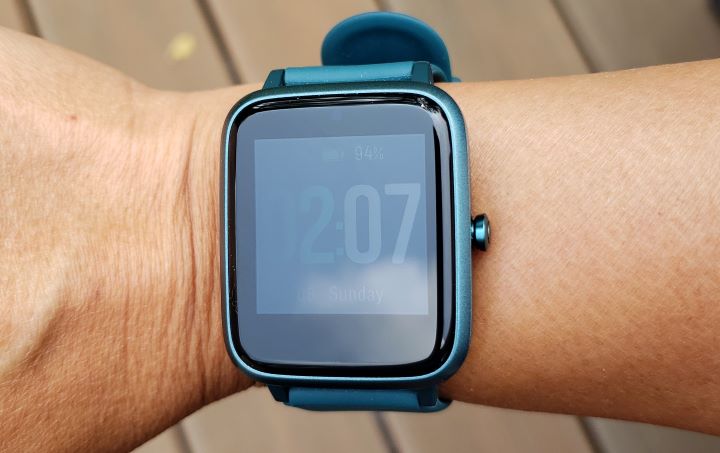 ---
Index Table: Top Rated Pedometers for Seniors
---
---