The importance of getting good exercise and maintaining your health generally increases as you age.
Not a form of exercise may be suitable or even possible for an elderly person to perform.
Cardio exercise is a great way to improve your health and fitness, so why not invest in the best recumbent bike for seniors, which is an excellent piece of equipment for safe and easy cardio exercise.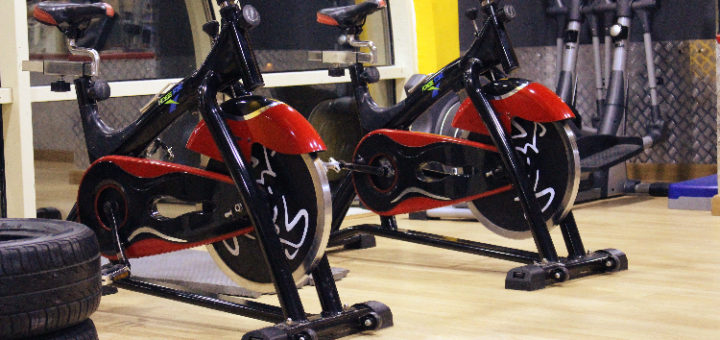 ---
Why Choose a Recumbent bike for Seniors
So firstly, I would like to explain why you should choose a recumbent bike rather than an upright bike as a senior person.
The recumbent bike is generally much larger, heavier, and more sturdy than an upright exercise bike. It will also take up more space, which may seem like an inconvenience at first, but not if you hear its other benefits.
For anyone who has stiff legs, back pain, stiff back muscles, and for seniors in general, the recumbent bike is much easier to operate and use and much safer. Recumbent bikes are designed to be much easier to access than an upright bike which can be difficult to get up on and off of by a senior person.
Most recumbent bikes also come with advanced features such as Bluetooth, USB charging ports, media stands, cup holders, and built-in speakers, So you can get a design that is more luxurious and technical to suit your needs or just a basic structure recumbent bike.
The recumbent bike offers the same cardio workout as an upright exercise bike. Still, it is much safer and easier to access and has a more comfortable seated position for elderly individuals, especially those with back issues and weakened muscles.
---
Benefits of a Recumbent bike for Seniors
So, all in all, as we get older, traditional bikes and cardio exercise methods may become less appealing n can place strain on your back, hips, and knees. Thus and easier exercise methods such as the use of a recumbent bike may be more alluring and better options.
Good Cardio Workout – You can still get an excellent cardio exercise session is with a recumbent bike, and it takes much less effort to balance and move the pedals in comparison with an upright bike.
Workout Length – Because a recumbent bike is so much easier and more comfortable to sit on and ride, you will find that you can easily work out for longer periods of time, in comparison with upright exercise bikes and treadmills where the position of staying up straight may take its toll on your body. The recumbent bike places much less strain on your joints which in turn means that you can often ride for much longer.
Balance and Stability – Seniors tend to have much less balance as they age, in comparison to when they were younger. Thus they will generally not be very stable on a regular bicycle or an upright exercise bike. The Seated position of a recumbent bike places much less strain on your back and hops, and it is also much easier as no balance is required as with an upright exercise bike. The recumbent bike is also heavier and much more stable, especially if you are on the heavier side as a person. The recumbent bike is very easy to get on and off in comparison to upright exercise bikes.
---
Features of a Good Recumbent Bike for Seniors
If you want to get the best recumbent bike for a senior individual, here are a few features that you need to look at;

Seat – Look for a set design that has a larger and more ergonomic cushion that will be more comfortable. Most recumbent bikes allow you to adjust the seat to your specific needs.
Size and Stability – You will need to consider that the recumbent bike is quite large and heavy. Smaller foldable options are available; however, I find them less sturdy. Your larger, sturdier models are more ideal for seniors. Make sure that you have ample space available for the placement of the recumbent exercise bike in your home.
Display Screen – Recumbent bikes usually come with a display screen that shows your progress and many other features depending on the specific model of the bike. It should be a clear and large display screen that is easy to see by a senior person.
Transportation – If you want a recumbent bike that you will need to move around from time to time, I would suggest a foldable or wheeled model that is easier to transport. Most models are stationary and quite heavy, so they cannot be moved around.
---
Reviews: The Best Recumbent Bikes for Seniors
In our list below we have some of the best available recumbent bike models that are perfect for seniors;
---
1
Schwinn offers one of the most comfortable and advanced recumbent bikes for seniors.
It is a goal tracking system that has 20 levels of resistance and a wide range of workout intensity levels.
The recumbent bike allows for higher speeds and easy start-up.
It has 22 pre-set workout programs, controls your heart rate, and rates fitness.
---
2
The Nautilus is an enhanced recumbent bike that is ideal for elderly persons.
It has Bluetooth connectivity and app-based tracking tools.
There is a DaulTrack blue backlit LCD console.
There are 29 customizable programs and 25 levels of resistance.
There is an MP3 player jack and a built-in charger.
---
3
The Harison Recumbent bike is also an ideal model for seniors.
It has a 350 lbs weight capacity and is a larger stationary design.
The recumbent bike us a magnetic design with an adjustable seat and backrest.
It has an easy-to-read and operates a digital monitor.
---
4
The Exerpeutic 400XL is their portable model for seniors.
It is a foldable recumbent bike that can easily be folded and stored away.
Ideal when you have limited space available in your home.
It has an easy-to-read LCD display and can support up to 300 lbs.
---
5
The Sunny Health recumbent bike is the ideal fitness equipment for seniors.
It has a design that also exercises your arms.
The recumbent bike has a large seat and back for comfort and dual position handle grips.
There are built-in transportation wheels so they can easily be moved around.
---
6
Here we have the larger stationary model from Exerpeutic, the 900XL model.
The recumbent bike can hold up to 300lbs in weight,
It has a large oversized seat and a comfortable back.
The LCD screen offers easy to read display for seniors.
---
Index Table: Top Rated Recumbent Bikes for Seniors
---
---