Have you ever considered a High Sofa for the Elderly?
They are more than just comfortable and easy to sit down and get up from.
They also lessen the experience of strain and muscle pain in elderly individuals, especially those who suffer from mobility issues.
So if you are looking for the best high sofa for the elderly, you are at the right place.

---
---
Advantages of a High Sofa for the Elderly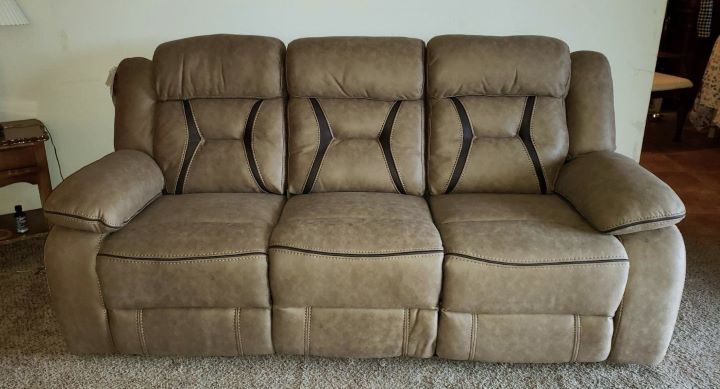 A high sofa is a convenient and great addition to any home with an older person or two.
The High sofa is much more comfortable and easy for an elderly person to sit down on and get up from because of the height.
A sofa is also a very comfortable piece of furniture for an elderly person to sit, relax, spend time with family, or watch television.
Some sofa models also offer recline options, and other comforts features ideal for seniors.
---
Choosing a Good High Sofa for Seniors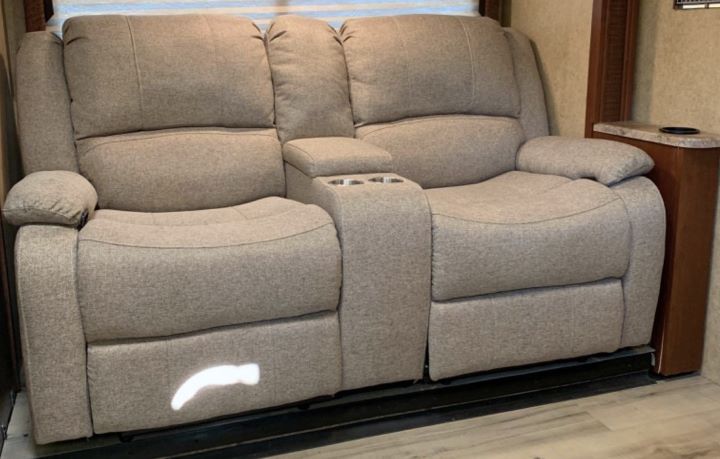 There are so many new and old designs in sofas available today the choice can be overwhelming, but here are a few criteria to follow;

Appearance – A sofa should also include choosing a piece of furniture that will perform a function and look good in your home or the home of an elderly person. Look at the color, materials, and aesthetic appeal that will blend well with your home décor. Also, keep good quality and durable sofa that will last.
Mechanism – Consider the Recline mechanism or structure of the sofa and if it is easy and comfortable to use by an elderly person. Many sofa models will also recline and may have a kick-out footrest. Ensure the design is safe and easy for an elderly person.
Height – Ensure that the height is appropriate for the elderly compared to their actual height. If the senior is very tall, you can just opt for a higher design; if they are shorter, a regular-height sofa may be more suitable.
---
Features of a Good High Sofa for the Elderly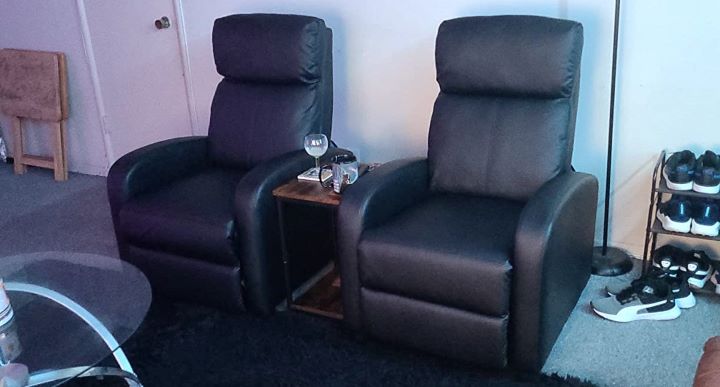 Choosing the best high sofa for a senior person is a delicate job because, besides the height, there are other important features to also look for;
Cushioning and Firmness – A good sofa needs a medium to firm cushioning for a senior. Too soft or deep cushioning can make them sink into the sofa, which will cause more joint pain and muscle issues, poor posture, and back pain. So, it would be best to have a sofa with firmer support rather than plush cushioning. But then again, you do not want something rock-hard and uncomfortable.
Seat Height – Check for a versatile seat height of at least 60 Inches in the seat and 36 inches above the backrest. Low seats, such as Chesterfield sofas and Loveseats, are not recommended. The higher seat makes it easier for elderly people to get up from the sofa or sit down.
Armrests – Any good sofa for a senior must have proper armrests that are stable enough for an elderly person to rest their arms on and wide enough. This is why recliners remain one of the top choices for seniors, and they always have the most comfortable armrests.
Adjustable Features – Recline function sofas are usually the most adjustable with recline functions and a footrest function. Some sofas enable you to adjust the fixed height, depth, and other sofa features.
Budget – Not always the fun part, but keep your budget in mind. Sofas are expensive but also a worthwhile investment for a loved one to keep them healthy and comfortable.
---
Reviews: The Best High Sofas for the Elderly
These are some of the best available high sofa brands and models that are ideal for the elderly;
We hope you love the products we recommend!
So that you know, We may collect a share of sales or other compensation from the links on this page.
---
1
---
2
From RecPro, we have a small sofa ideal for small homes or Rv use.
It has a higher seat for seniors and can also recline for comfort.
The sofa has a wall hugger design to save space and comes in a cloth or leather upholstery option.
It is very durable and resistant to wear and tear.
---
3
The Homall sofa is a higher sofa design for seniors.
The sofa comes in a few neutral colors to suit any home décor.
It has a High-quality Pu leather coating that is easy to wipe clean.
The sofa also has a footrest and recline function for your convenience.
---
4
The Serta Palisade sofa for seniors has a higher design of 33x77x36 inches in size.
It is a double sofa for an elderly couple or a single person.
The sofa has a quality hardwood frame and high-density foam padding.
It is covered with a durable poly-fiber cover that is available in more colors.
---
5
The Magic Union Sofa for seniors has a recline and power lift function.
The power lift function will help an elderly person to get in and out of the sofa easily.
The recline function and footrest offer comfort and support.
It has a leather cover that is easy to clean and maintain.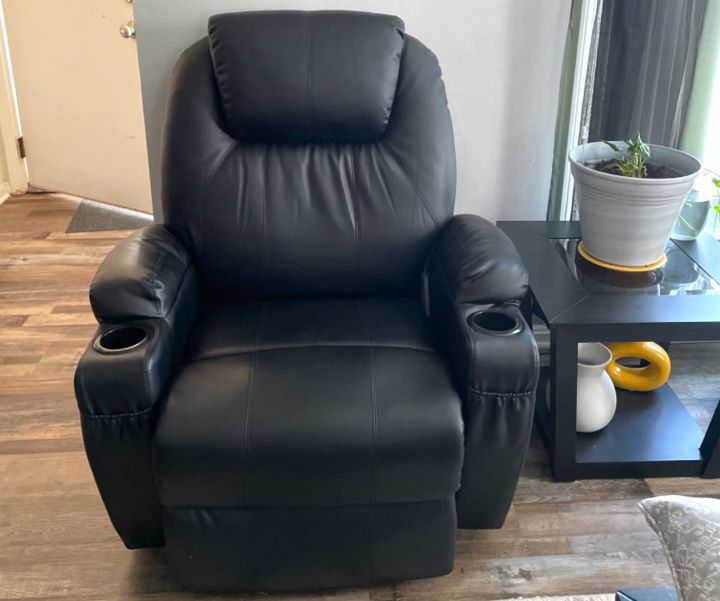 ---
6
From GDF studio, we have a more stylish Elizabeth Tufted sofa for seniors.
It is an exquisite piece for your home that comes in more colors.
The sofa has a higher seat height of 34.75x28x41.25 inches.
The sofa is not a recliner and is stationary.
It is much more of a decorative piece and will look ideal in a senior's home.
Besides, it is also functional and easy to get in and out of my seniors.
It is padded and has a soft fabric upholstery cover.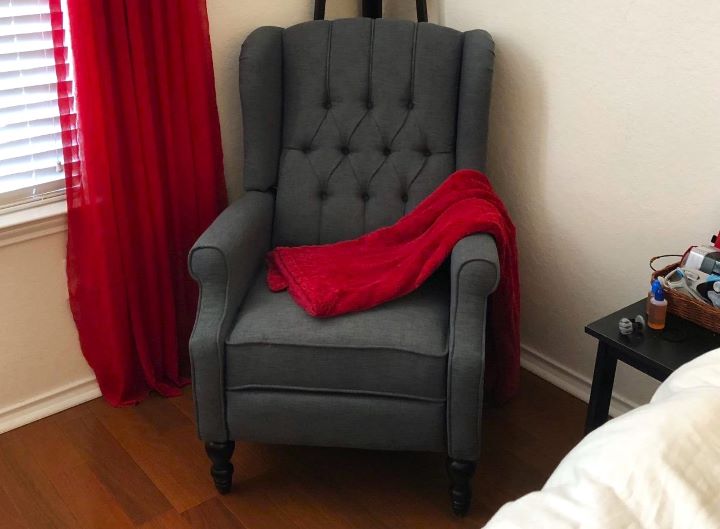 ---
7
From Superella, we have a modern high chair for seniors.
The Chair has an anti-rust steel frame and cushioned seat and back.
There is a curved back and soft armrests.
The chair has a classic and elegant design for your home.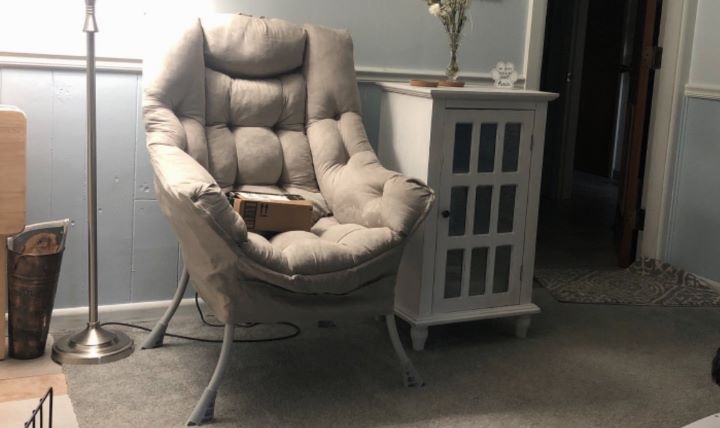 ---
8
From Christopher Knight, we have a stunning club chair design for seniors.
It is fully padded and comes in neutral colors.
The chair has a high and comfortable back and a wide seat.
It has durable polyester upholstery in neutral colors.
---
9
The Canmov Chair is a Comfortable Lift chair for seniors.
These lifting functions help you to get in and out of the chair easily.,
The chair is comfortably cushioned and padded with removable and washable covers.
It is a recliner with automatic functionality.
---
10
The HomCom Chair is perfect for an elderly person.
It blends style and comfort all in one chair.
The chair reclines and swivels' and also has an elevating leg rest,
The upholstery is comfortable and breathable in a linen touch polyester.
---
Index Table: Top Rated High Sofas for the Elderly
---
---