You've surely experienced the discomfort of sitting for too long in your recliner. However, if you are elderly or have a medical condition limiting mobility, this can be an even more difficult experience.
Pressure sore cushions are designed for seniors and people with disabilities to give the relief they need to feel comfortable while remaining seated.
Please keep reading to check out the best sore cushions we have shortlisted for you and their benefits and buying considerations.
---
---
Benefits of Pressure Sore Cushions for Recliners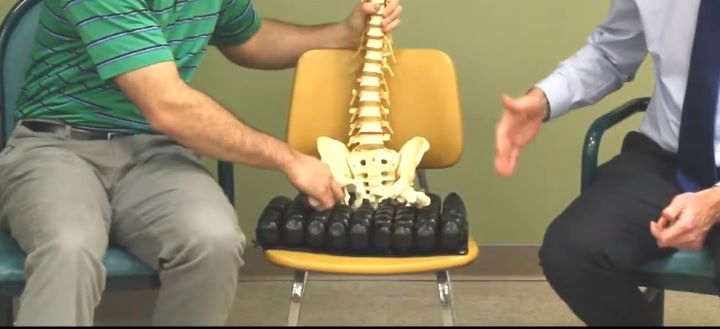 Many seniors are less mobile or suffer from conditions that cause them to be off their feet. Sitting in the same position causes pressure on specific points, leading to sores and ulcers.
A good positioning pillows for the elderly can reduce these pressure points and provide much-needed comfort and relief.
Some other great benefits of a pressure cushion also include the following;
Waterproof – The covers of most pressure cushions are waterproof, so if you have an accident or spill something, the Cushion is not compromised, and you can easily wash the cover.
Lightweight – Pressure relief cushions are usually constructed from Lightweight materials and are easily portable on all your favorite chairs.
Comfortable – Because pressure cushions are designed and made from materials that cater to various needs, they are extremely comfortable and supportive and usually made from body-conforming materials such as memory foam.
Sitting Activities – While you are engaged in activities requiring you to sit for long hours, like knitting or watching movies, these cushions will ensure you enjoy your time without pain. These cushions can also double as the best reading pillow if you are into books.
---
Different Types of Pressure Cushions
Here are some of the general materials used in most Pressure Relief Cushions for Recliners;
Foam – General foam or Air Foam can be used in different softness layers and infused with different materials to provide relief and comfort.
Memory Foam – Memory foam is mostly used because of its ability to comfort your body's unique contours and is sometimes infused with GEL for its cooling properties.
Inflatable – There are also inflatable Pressure relief cushion designs above, which are easier in portability and storage.
Egg Crate – The Egg Crate design pressure cushion is made from general foam with pockets and convulsions that reduce pressure when seated or lying down, a new and effective technique in pressure relief.
Gel – Gel is another material almost as conforming as memory foam and holds cooling and heat-dissipating properties.
---
Features of Good Pressure Sore Cushions for Recliners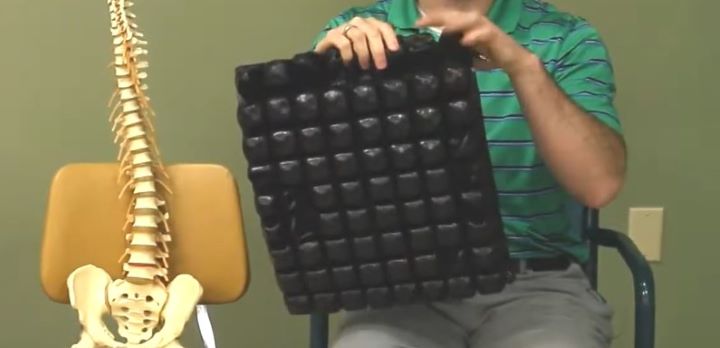 Fill – You can fill the Pressure Relief Pillow with anything from foam to Memory Foam, Gel, or latex. Gel offers a cooling option; while memory foam conforms more to your body shape, the gel also can retain its shape. An Inflatable cushion is compact and easier for portability.
Design – An Egg Crate or intricate design offers much better pressure relief, and holes help with weight distribution and breathability. The ergonomic shape aligns the body properly and provides greater comfort.
Cover – A durable, washable cover is ideal; zipper closure is usually the safest. Some covers also have water-resistant and anti-bacterial properties.
Additional Extras – Some models carry handles, covers, or bags for safekeeping and portability.
Size – The size should fit your recliner or chair of choice. Most pressure relief cushions have a universal size that will fit most chairs and recliner types, and some are designed even for a wheelchair.
---
How We Test and Score Pressure Sore Cushions for Recliners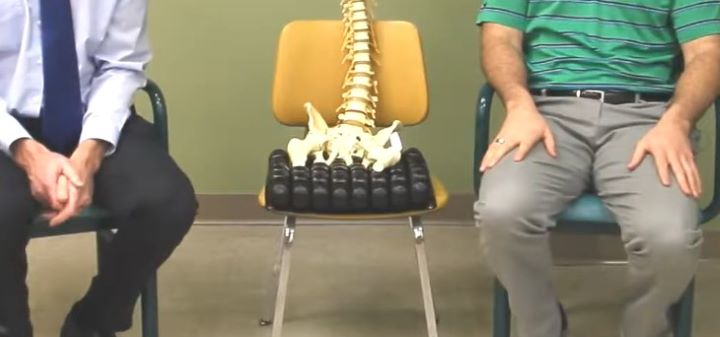 These reviews are based on intense research, analysis, and feedback from our experts and real users from different digital platforms.
We spent 22 hours trying, testing, and scoring these Pressure Sore Cushions for Recliners for different key parameters and then shortlisted the best products in the market, saving you time and effort.
We used the following parameters for our tests and analysis.
Quality – We researched how long users can use the products without any reported changes in the quality or design.
Pressure Relief – We checked how well the products provide optimal alignment and pressure relief.
Support – We checked how well the products support the user's feet and help maintain better alignment.
Non-Slip – We assessed how the products could prevent the feet from slipping on smooth surfaces.
Portability – We checked how easy and portable to carry the products.
---
Frequently Asked Questions (FAQ) Regarding Pressure Sore Cushions for Recliners
---
Reviews: The Best Pressure Sore Cushions for Recliners
Here are some excellent choices in Pressure Sore Cushions for your Recliner if you are a Senior Person.
We hope you love the pressure sore cushions we recommend!
We may collect a share of sales or other compensation from the links on this page.

---
1
---
2
From FOMI, we have the advanced column-buckling technology pressure relief cushion that evenly disperses your body weight and eliminates pressure on uncomfortable pressure points.
The cushion is made from a very resilient and cooling Medical Gel that will not lose its original shape and stays resilient.
The cushion is portable and comes with a handy carry handle.
Easy to wash pillow cover with a zip closure on this cushion.
| Rating Category | Weight % | Score |
| --- | --- | --- |
| Quality | 25% | 100 |
| Pressure Relief | 25% | 100 |
| Support | 20% | 90 |
| Non-Slip | 20% | 90 |
| Portability | 10% | 95 |
| Total Score | 100% | 95.5 |
---
3
This is a specially designed cushion for your recliner with Gel material, which retains its shape and provides excellent pain and pressure relief and cooling comfort.
This cushion's unique Gel structure ensures greater comfort and support with optimal Air Circulation with the design technology.
A breathable and comfortable cushion will easily fit on most recliner brands and models.
| Rating Category | Weight % | Score |
| --- | --- | --- |
| Quality | 25% | 100 |
| Pressure Relief | 25% | 95 |
| Support | 20% | 90 |
| Non-Slip | 20% | 90 |
| Portability | 10% | 95 |
| Total Score | 100% | 94.25 |
---
4
The Tektrum Thicker design pressure Relief Cushion is ideal for sciatica and back pain relief and provides excellent comfort.
This cushion reduces pressure on the tailbone and coccyx and provides a better posture and spinal alignment positioning.
The ergonomic design and soft cooling gel fill, layered over high-density foam, provide optimal support, comfort, and pressure relief.
This pillow also has an anti-microbial water-resistant cover and is portable with carrying handles.
---
5
The Air Inflatable Pressure Relief cushion from HeartBeat can easily be used on any chair or a recliner and folds away and deflates very small for storage and portability.
It has an ergonomic design for optimal pain and pressure relief and holes for breathability and weight distribution.
This cushion is easy t inflate and deflate when needed and highly portable and compact to store.
Comfortable and versatile to use anywhere and everywhere.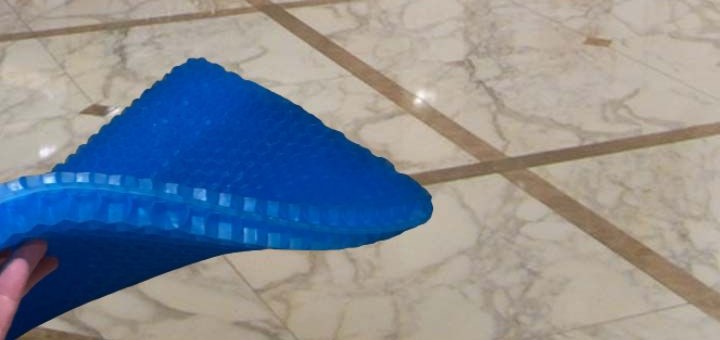 ---
6
The DMI Egg Crate design Pressure Relief Cushion has a full back and bottom cushion design, which you can place on your recliner.
The Egg Crate foam design ensures optimal pain, pressure relief, breathability, and ventilation to prevent overheating.
The foam used is soft and comfortable against the body.
This design's versatility allows it to be used on many chair types, even in a wheelchair.
---
7
The Comfilife Orthopedic Pressure relief Cushion is ideal for all cair and recliner types.
The memory foam molds to your shape, and the gel keeps you cool and comfortable.
The cushion supports your tailbone and provides effective pressure relief.
Ideal for lower back and sciatica pain.
Comes with a durable and washable cover.
---
8
The Helishy Pressure Sore Cushion has a comfortable and pressure relieving Honeycomb design with over 500 balanced pressure and flexible honeycomb grids that evenly disperse the entire body's pressure.
The honeycomb design of the cushion is infused with cooling Gel, which dissipates heat and keeps you cool and comfortable,
This cushion will effectively relieve pain and reduce pressure at high-pressure pints while keeping your comfort.
The cushion comes with a non-slip cover with a zipper design that you can wash.
There are also two size options you can choose from in this cushion.
---
9
The Vive Pressure Relief Cushion can be used on various seats, including a wheelchair, for effective pressure relief.
The cushion comes in different size options from which you can choose.
These are the ideal pressure cushions for the elderly that you can use for wheelchairs, chairs, car seats, and recliners.
Filled with Gel and comes with a waterproof cover.
The cushion helps with coccyx and sciatica and back pain and relieves pressure.
---
Index Table: Top Rated Pressure Sore Cushion for Recliners
---
---