Most elderly people spend quite a bit of time sitting down. Thus they need a chair that is comfortable as well as easy to get in and out of.
When looking at chairs, it is not just comfort and accessibility that you require; you also want something that looks appealing and will complement your home décor.
A High Seat Arm Chair can look exquisite and still offer much functionality, especially for older individuals.
There are likewise quite a few types of high Seat armchairs for seniors that each offers a specific purpose.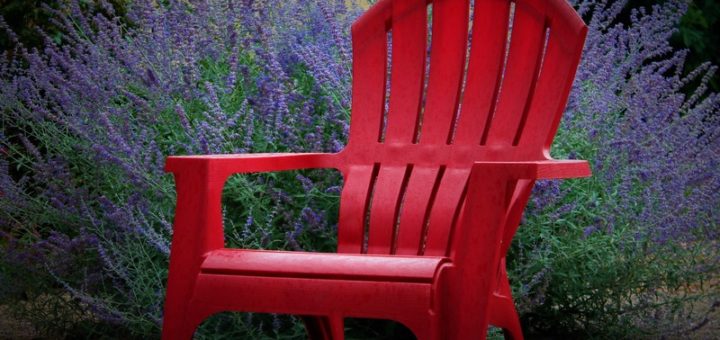 ---
---
What is a High Seated Arm Chair
A high-seated armchair is exactly what it says, and it is a chair that could be any chair, with armrests and a higher seat than normal.
The chair may have longer feet, or the chair seat cushion may be much loftier and higher or even have an electric function of lifting.
Today, our main aim is to look at chairs with a higher-than-normal seat option designed specifically for older individuals, as they may have issues getting in and out of the chair.
Seniors have difficulty standing up and sitting down as their joints may be stiff and sore, or their muscle strength may not be up to the task anymore.
This, however, will not pertain to all seniors. However, if you have an elderly loved one who has difficulty sitting down and getting up from a chair, you will benefit them with a lift chair or a high-seat chair.
Why do we specifically want a high seat rm chair so that it also offers armrests for the senior individual to hold on to when getting seated or getting up to help them keep their balance?
---
Benefits of a High Seat Comfortable Arm Chair For Seniors
As you will see from my review section, I have chosen not only regular high-seat armchairs but also comfortable models for every purpose;
Better Postural Support – A comfortable and ergonomic high back and high stead chair can provide an elderly individual with good posture and back support, preventing pain and stiffness.
Independence and Strength – Most seniors do not always want to admit they need help, especially with something as simple as getting in and out of a chair. Thus, giving them their independence using technology and items such as a high-seated armchair allows them to keep their independence and dignity.
---
Features of a Good High Seat Arm Chair for the Elderly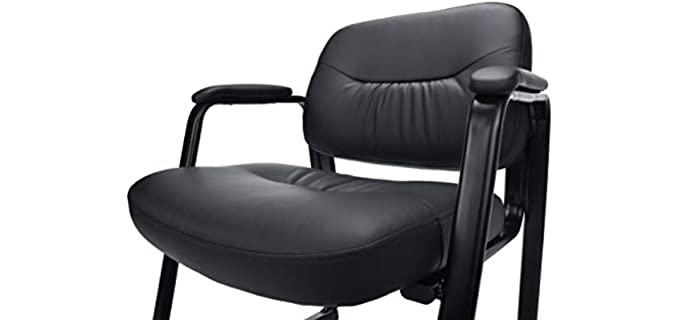 Design – Different types of High Seated armchairs are available. You get office chairs that are more adjustable for seniors who spend time at a desk or want to use them as a dining table. You get high-seat dining chairs. Then you also get more comfortable high eat recliners and sofa chairs with armrests. The Lift chair is likewise an excellent alternative to a high-seat sofa chair.
Upholstery and Materials – For the most part, first, look at a chair, recliner, or sofa that has a strong and sturdy frame with a weight capacity that is suitable for you. The farm can be wood or steel. Upholstery may be leather or fabric. Leather can be PU or genuine and is durable and easy to clean. In contrast, the fabric can be cotton, polyester, or microfiber with many more textures, color options, and a much more comfortable feel.
Size and Use – You need to consider the style of the chair but also the size of the chair for where you need to place and use it. An office or dining chair could be smaller. However, for a comfortable sofa or recliner, you need something more sizeable, still considering the space available in your home.
---
Reviews: The Best High Seat Arm Chairs for the Elderly
Here we have a variety of armchairs and recliners with a higher seat for the elderly;
---
1
As a high-seat armchair, I have chosen the Power Lift chair from ANJ, as I hae mentioned before.
The Chair has a reasonable height, but the lifting function allows a senior to get in and out of the chair easily.
It is an electric reclining chair and is very easy o operate.
The chair has a metal frame and comfortable antiskid upholstery, and plush cushioning, comfortable.
---
2
We have a High Push back recliner from Christopher Knight that is easy to get in and out of.
It is a manual design with comfortable upholstery.
The legs of the recliner increase the height, so the seat height is higher.
There are also comfortable armrests.
---
3
The Amazon Basics High Seat Armchair is ab Office desk chair can be used for this and other purposes.
The chair is sturdy and durable, with comfortable armrests.
It has a metal frame and adjustable seat height.
There is durable and easy-to-clean leather upholstery that is back bonded.
---
4
The Smug store brings you a comfortable adjustable height recliner.
It is a comfortable chair with a wingback design and PU leather upholstery.
There is plush cushioning and a very stable frame.
The chair has a heightened seat and armrests.
---
5
The Martha Stewart London swivel chair is the perfect design for seniors.
The Legs of the chair and the extra thick seat cushion increase the seat height.
It has comfortable curved armrests and comfortable back resbackrestt.
The chair comes in a neutral color with cotton and polyester upholstery.
It is a comfortable and decorative chair for your home.
---
6
The OFM High seat armchair is another office chair design.
It has an adjustable-height seat and comfortable armrests.
The chair can be used behind a desk, as a dining chair, or for any seating.
It is compact and ideal for small spaces.
The chair has bonded leather upholstery and a sled base.
---
Index Table: Top Rated High Seat Arm Chairs for the Elderly
---
---