Velcro shoes for the elderly are one of the best inventions to help our older generations, especially those who struggle with mobility and motor skills. We have yet to learn how difficult it can become to tie shoelaces and close a buckle, hook, and loop strap when your hands are old, weakened, and even when Arthritis and other conditions set in.
Therefore in this article, I have found some of the most comfortable and ideal shoes for seniors, all of which have a Velcro closure design.
---
---
Why Use the Velcro Shoes for Elderly?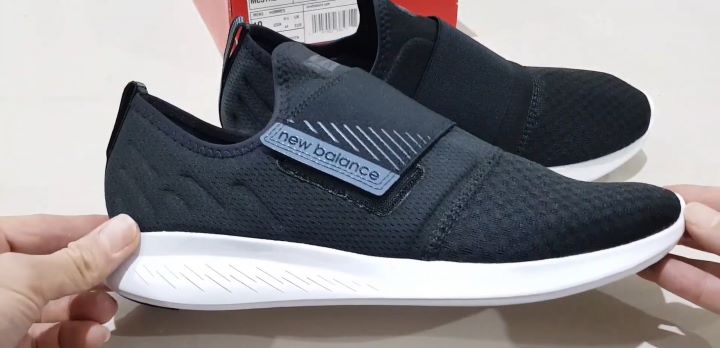 The Velcro Shoe has a Velcro strap, usually single or sometimes two or more, that is used as a closure to provide a comfortable and adjustable fit.
Adjustability in a shoe is ideal for elderly feet that tend to become swollen or have certain irregularities, requiring an adjusted fit.
The Velcro closure is straightforward to use and ideal where there are weaker elderly hands that may lack mobility and coordination to tie laces or use other closures.
---
Benefits of a Velcro Shoes for Elderly
Easy to Adjust and Close – An older person may have less flexibility and mobility in their hands and struggle with laces and other closure types on shoes. The Velcro closure is rapid and easy to adjust and close by pulling and pressing. Elderly persons who can not bend down or reach their feet may need to use a device to put their shoes and socks on, and in turn, a Velcro closure is much easier to close with this type of device.
Adjustable Fit – Most Velcro Closure Shoe types offer an adjustable fit that relieves foot conditions and issues in elderly feet such as; swollen feet and edema, numb and tingling sensitive feet, foot deformities, and Bunions.
Other Comfort Features – Velcro fit shoes may also have other comfort features, such as a warm lining, a cushioned and supportive footbed, and a slip-resistant and shock-absorbing outsole.
---
Features of Good Shoes with Velcro for Elderly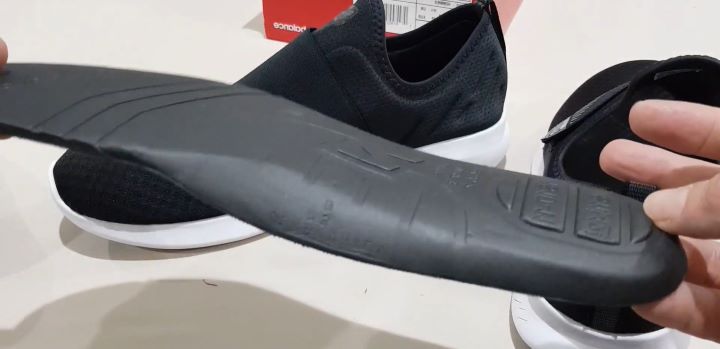 Closure – The Velcro Closure will either be two or one strap that can be adjusted. In sandal models, there will be a hook and loop or general velcro strap which can be in the front and back of the sandal.
Comfort and Support – Good comfort and support features include a contoured and cushioned footbed for shock absorbency and arch support, a shock-absorbing EVA or foam midsole, and stability features ideal for seniors.
Uppers – Comfortable and breathable upper that offers an accommodative and adjustable fit is ideal for seniors. Materials such as synthetic leather, genuine leather, or textiles make the uppers.
Sole – A thick shock-absorbing rubber outsole with lug patterns offers excellent slip resistance on most surfaces.
---
How We Test and Score Velcro Shoes for Elderly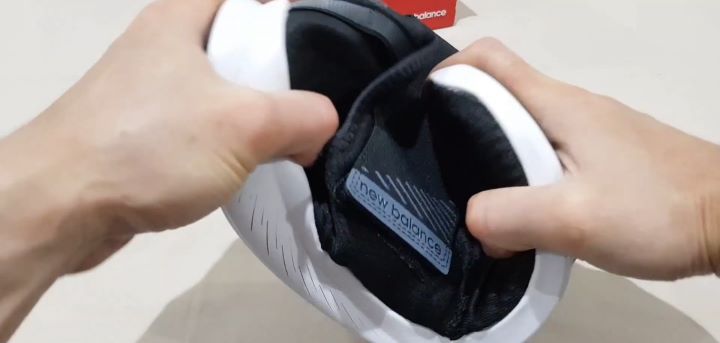 These reviews are based on intense research, analysis, and feedback from our experts and real users from different digital platforms.
We spent 31 hours trying, testing, and scoring these Velcro Shoes for the Elderly for different key parameters and then shortlisted the best products in the market, saving you time and effort.
We used the following parameters for our tests and analysis.
Durability – We researched how long users are able to use these products without any reported changes in their quality or design.
Support – We checked how well the products support the user's feet and help maintain better alignment.
Comfort – We checked how the product was comfortable and safe when used.
Slip Resistant – We assessed how the products could prevent the feet from slipping on smooth surfaces.
Moisture-Wicking – We observed how dry or sweaty the products left our feet after continuously wearing them for 12 hours.
---
Frequently Asked Questions (FAQ) Regarding Velcro Shoes for Elderly
---
Reviews: The Best Velcro Shoes for Seniors
Below are some really comfortable and ideal Velcro Shoes for Elderly Persons.
We hope you love the velcro shoes for seniors we recommend!
We may collect a share of sales or other compensation from the links on this page.

---
1
---
2
---
3
---
4
---
5
---
6
---
7
---
8
---
9
---
10
---
Best Insoles for Velcro Shoes for Seniors
1
Another option to improve upon your velcro shoes would be to add a shoe orthotic. Soul Insole Shoe Bubble Pro-lite Orthotics are the #1 Insole Choice by top Medical Practitioners worldwide. They will fit seamlessly into any of the above-mentioned velcro shoes without making the shoes too tight.
Soul Insole Shoe Bubbles gently guide the feet to alignment, training your foot to strengthen its natural muscles and relieving foot, knee, and hip pain.
They work with your shoes to provide the ideal amount of arch support and posting to stop over-pronation.
Shoe Bubble orthotics come in multiple sizes and thicknesses. They fit in all kinds of footwear including sandals, dress shoes, and athletic shoes.
With their simple peel and stick adhesive backing, you can easily secure them in place. You may wash them as needed, and the adhesive will renew so you can move them from shoe to shoe.
These comfortable memory gel orthotics feel like "walking on clouds" and since they are so small in size, they will not make your shoes too tight!
---
Index Table: Best Insole for Velcro Shoes for Elderly
---
Index Table: Top Rated Velcro Shoes for Elderly
---
---