Seniors may try to cope by not hearing the television volume by turning the volume control louder and louder. This, in turn, may disturb the rest of the household and even the neighbors.
The best TV headphones for seniors allow them to enjoy their favorite television programs at an audible volume that they can hear more privately and without being too loud for others to cope with.

---
---
Why Invest in a TV Headphone for Seniors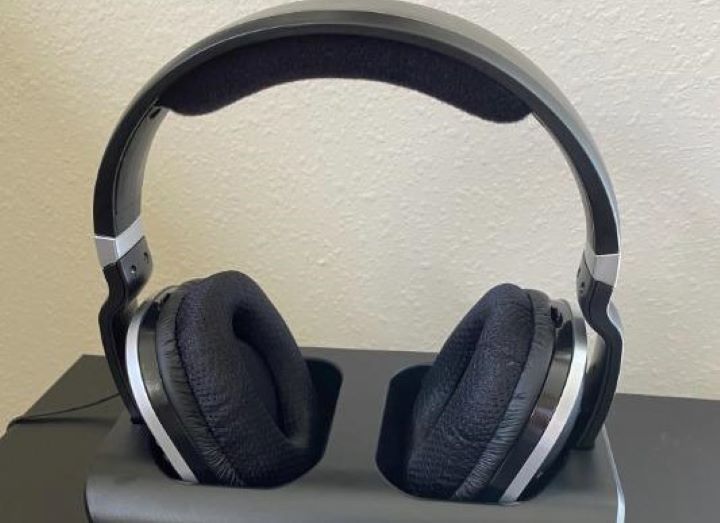 As you age, you may notice that you need to turn the television volume up higher and higher sometimes, it may get too loud for others around you, and the sound may distort and rattle.
The best TV headphones for seniors will help you hear the television without disturbing others around you, which is as simple and as easy as that.
You can obtain television headphones in plug-in-ear devices or an over-the-ear headphone design.
TV headphones for seniors are beneficial for a few reasons;
Hearing Aid Compatible – Many brands and models of TV headphones for seniors also have hearing aid-compatible devices that you can use with a hearing aid device.
Wireless – You can choose from wire or wireless headphone models for your television.
Easy To Use and Set Up – Most TV headphones for seniors are plug-and-play, meaning all you have to do is plug them in. Some are rechargeable devices, mostly the wireless options that need to be charged after use.
Compatibility – Most standard-design headphones for TV today are compatible with almost all television types and setups.
Portable – TV headphones are small device that is easily portable wherever you go. The Wireless options allow you to listen to the television while busy around the house, performing other tasks.
Private Listening – Most of all, TV headphones for seniors allow you to listen to the television and a volume audible enough for your sense f hearing that will not bother others around you.
---
Two Types of Headphones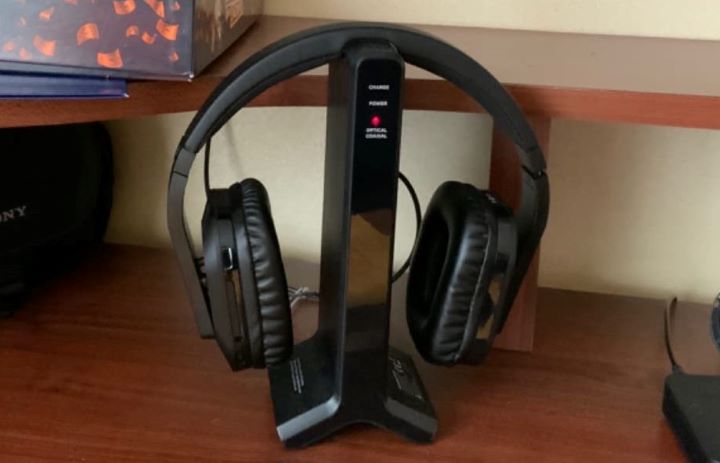 As I have mentioned, there are two basic TV headphone types for seniors; The Over-ear Design and the earbuds, or in-ear design.
The ear design has soft cups that completely cover your ears, this is the most comfortable to wear, but they also completely block out external sounds.
Secondly, the in-the-ear earbud design is placed inside your ears and still allows you to hear sound from the external environment. They are, however, not the most comfortable.
---
Features of the Best TV Headphones for Seniors
Below are a few handy features that you should look for in good TV headphones for senior persons;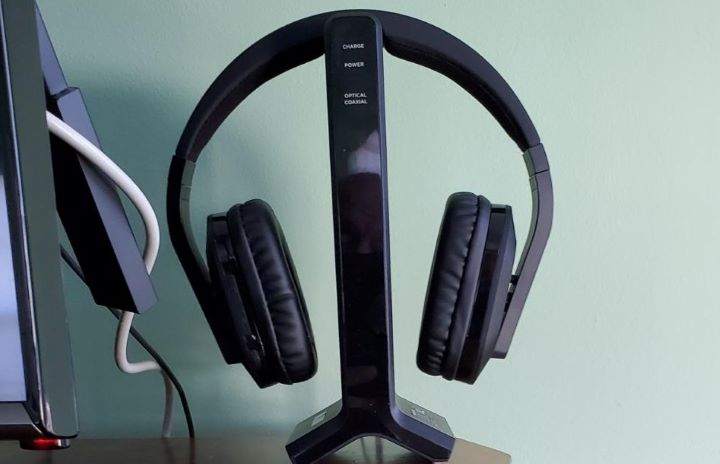 Compatibility – Make sure that the headphone model that you are purchasing is compatible with your television make and model. Though most headphones will be compatible with all the new makes and models of smart televisions.
Charging – Look for chargeable headphones that can easily be placed into a USB and a normal wall socket for charging.
Plug and Play – Try to avoid headphones that require complex pairing and Bluetooth connectivity. Rather opt for an easy plug-and-play version.
Low Tech – Headphones can be quite complicated with Bluetooth and wifi connectivity options, modification settings, and all the other options. A simple and easy-to-use design headphone that serves the purpose of clear sound should be considered for you as a senior.
Wireless – Wireless headphones that are chargeable are most sought after because they allow more mobility and freedom to a senior.
Lightweight and Comfortable – Look for something more lightweight and comfortable for a senior person to use, with an ergonomic design and comfortable headband.
Treble and Bass Adjustment – Treble and Base adjustment options allow seniors to customize their hearing experience to a frequency they are most comfortable with and can hear properly.
Multiple Connection Selections – For more than one senior living together, a headphone audio-sharing feature can come in handy so that you share the audio feed to multiple headphones.
Hearing Balance and Protection – To keep volumes safe, TV headphones should distinguish between TV sounds and Background sounds and only amplify TV sounds. Many headphones have a balance control feature and different hearing levels in the right and left ears.
---
Reviews: The Best TV Headphones for Seniors
Listed below are some ideal brands and models of TV Head Phones that cater specifically to the needs of seniors. Also, please note that this page includes affiliate links, and we may collect a share of sales or other compensation from these links.
We hope you love the products we recommend!
So that you know, We may collect a share of sales or other compensation from the links on this page.
---
1
---
2
These wireless in-ear headphones deliver crystal clear audio up to 200 ft distance.
These cordless, rechargeable, over-the-ear headphones are for the Jelly Comb Store seniors.
Besides, it allows you to select from three different audio profiles to get better clarity for songs, dialogues, and speech, with little background noise.
The built-in battery offers up to 12 hours of battery backup.
It includes MX 475 earbuds within the package.
It is also easy to install because it has the adaptability to digital and analog input.
---
3
The TV ears headset has voice clarifying technology and is fully hearing aid compatible for seniors.
The TV ears are digital and wireless.
They connect to digital and analog televisions for more convenience.
The earphones are placed inside your ears and work with digital connectivity,
They also have voice clarifying technology and are recommended for seniors that are hard of hearing.
---
4
The Sony Wireless headphones for seniors are easy to use.
This is an all-in-one audio headset,
The bundle pack includes the HD wireless headset, a Charging Dock, and a bonus Y-Adapter, with RCA plugs.
Easily connected and wireless design.
Optimized for cinema use.
---
5
The TV ear headphones work with your hearing aid device and are Digital and Analog compatible.
Comfortable in-ear TV headphones for seniors.
They are twice as powerful as other Tv ear systems and wireless.
There is a frequency response of 20-20 000hz.
The headphones come with a five-year warranty for quality.
They connect wirelessly with Bluetooth.
---
6
The Golvery is over the ear headset device for seniors that is very simple and easy to use. Just plug and play!
The Wireless headphones are an over-ear design.
They are rechargeable and have an easy-to-use plug-and-play design for seniors.
The headphones ate compatible with most smart televisions and can be used with Bluetooth connectivity.
They have a comfortable design and adjustable headbands.
---
7
Comfortable over-the-ear design headphones for seniors that are wireless and rechargeable.
These are another excellent over-the-ear wireless Tv headphone model.
They are 100ft wireless in range and rechargeable.
The sound quality is excellent, and there is less sound leakage.
The fit is very comfortable, with an adjustable head strap.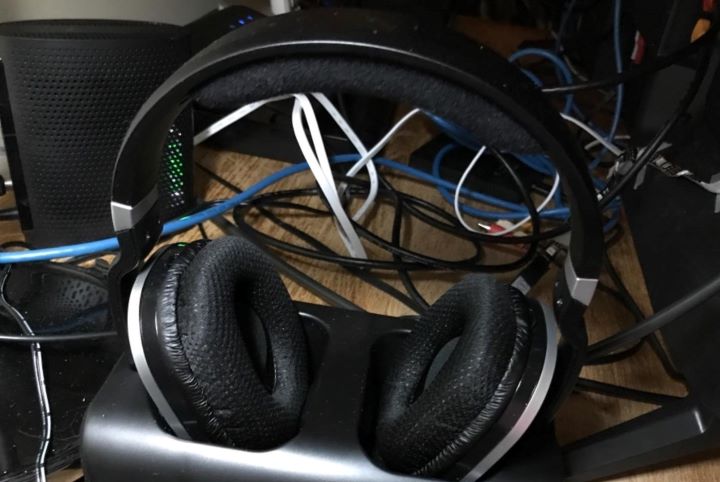 ---
8
The Avantree headphones for seniors are hear aid compatible.
An easy plug-and-play headset.
The over-the-ear design is comfortable and durable.
It has an Aux/RCA output in audio.
Very flexible uses and multi-functional.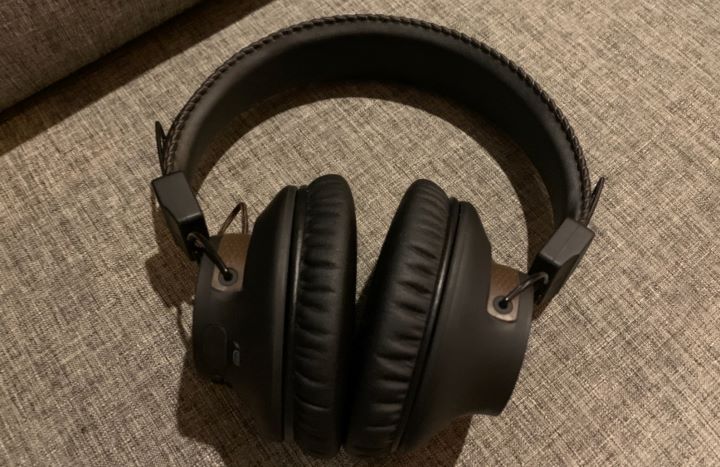 ---
9
With Unisar, you get two headsets for watching TV that is hearing aid compatible.
Two headsets for you and a loved one.
A comfortable over-the-ear design that is padded.
It is easy to use and set up.
The batteries are rechargeable.
It is a cordless design.
---
10
The Monodeal Tv headphones for seniors are an over-ear design that is wireless.
Superior Hi-Fi sound capabilities.
An easy-use over-ear design.
The headphones are wireless with no space limit.
Convenient and easy to charge.
---
Index Table: Top Rated TV Headphones for Seniors
---
---