Indoor rowing is an excellent low-impact exercise ideal for older persons and aging bodies.
Indoor rowing can be one of the best exercise routines for seniors, and in this article, we will look at some of the best Rowing Machine brands and models that are safe and suitable for elderly persons.
---
Benefits of a Rowing Machine for Seniors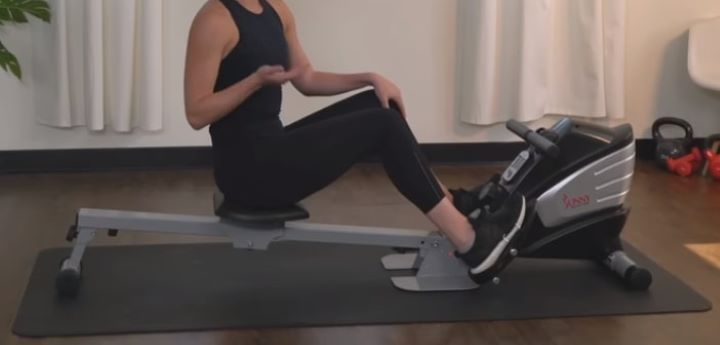 There are so many great benefits to having a Rowing machine for seniors, and it is one of the best exercise machines you can own. Here are a few reasons why;
Full Body Workout – The Rowing machine targets at least 85% of your body's muscles, making it one of the best machines for a full-body workout. Elderly persons can exercise almost all of their body muscles with this easy-to-use exercise machine.
Low Impact – With a Rowing Machine, you can work at the Highest Intensity levels with the least impact on your body. This means that you get the best workout with the least issues and negatively impact on your joints and body.
Target Areas – The Rowing machine also targets the two most difficult areas in your body, your abs and glutes, and improves their strength and tone.
Improves Posture – With seniors posture is often an issue. The Rowing Machine improves your upper body strength and posture, creating a healthy spinal alignment and posture in your old age.
Personalization and Progress Tracking – Most rowing machine models allow you to personalize your fitness program to your specific needs. You can also easily track your progress with advanced computer systems.
Quick Results in Short Time – You only need around 15 minutes on a Rowing Machine per day to see effective and fast results consistently.
---
Magnetic Vs Water Rowing Machines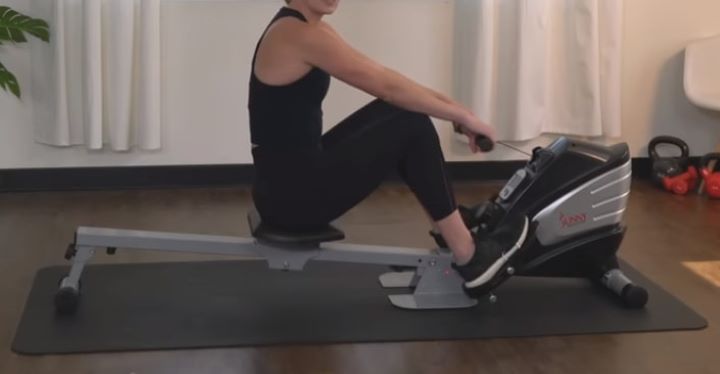 When it Comes to Rowing Machines, there are two types to consider;
Magnetic – The Magnetic Rowing Machine uses two strong magnets to provide the resistance. The movement is smooth and silent in a Magnetic rowing machine and consistent. Magnetic Rowing Machines are ideal for home use because they are more compact and quiet. You can also enjoy a wider range of resistance adjustability with a Magnetic Rowing Machine. Furthermore, Magnetic Rowing Machines generally require much less maintenance.
Water – The Water Rowing Machine is a more innovative technology creating Resistance that feels like paddles and water. Water Rowing Machines are the quietest and smooth-operating rowing machines available. The Fluid technology delivers a smooth, realistic, natural feeling similar to actual rowing. With the Water Rowing Machine, you get a Low Impact full-body workout that is quiet and smooth and a real-life rowing action. Water Rowing Machines similarly require less maintenance.
---
Features of a Good Rowing Machine for Seniors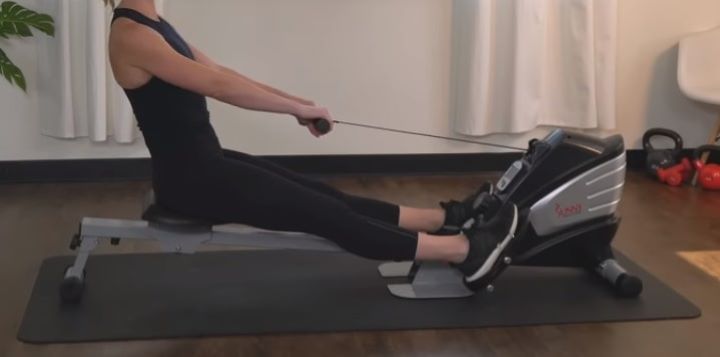 Design – The design needs to be sturdy and reliable, with a strong frame and well-balanced weight. Foldable Options are available that store easily. You can also choose between a Magnetic or Water Rowing Machine Option.
Seat and Handles – A comfortable padded seat and handles with an ergonomic design give you comfort and stability. The handles sometimes have a pulse monitor or an ergonomic rubber grip.
Settings – You can usually set the tension or set certain resistance programs on an LCD or Digital Display monitor that tracks distance, heart rate, calories burnt, and shoshowher signs of progress.
Pedals – Pedals should have a roomy design, a secure fastening mechanism, and a slip-resistant surface.
---
Reviews: The Best Rowing Machines for Seniors
Below we have some of the safest and best available Rowing Machines for Senior Persons;
We hope you love the products we recommend!
So that you know, We may collect a share of sales or other compensation from the links on this page.
---
1
---
2
From Sunny Health, we have their latest model in Rowing Machines, which is ideal for seniors.
A digital monitor and a large display LCD console with all the trimmings.
The Magnetic tension is fully adjustable with a simple twist to increase or decrease tension.
The Foot pedals are non-slip and ideal for older persons to use.
Foamy grip handles provide a soft and ergonomic grip for elderly hands.
---
3
The First Degree Fitness Viking II is another top favorite in Rowing Machines for Older individuals.
This water Rower Design has a steel headframe and wood slide rails for superb durability.
There are Patented Fluid Variable resistance and multiple resistance levels to choose from.
You can enjoy a life-like water rowing experience in the comfort of your own home.
Furthermore, a multi-level computer display shows time, distance, heart rate, and calories burned.
---
4
The MaxKare Magnetic Rowing Machine is ideal for home use and foldable when you need to save space.
There is a digital display panel that is clear and easy to read.
Extra-long slide rails are suitable for taller persons.
Gas Shock resistance.
Foldable Design.
The handles are padded for comfort, and the seat is fully cushioned.
You will also enjoy the safety of the non-slip pedals.
---
5
The Concept2 Model D Indoor Rowing Machine has a unique PM5 performance monitor.
The Rowing Machine comes with the PM 5 Performance monitor computer that is easy to use and advanced.
The design can handle heavy weight and is very sturdy and durable.
You can easily separate the Machine into two pieces for storage.
The real-time data display allows you to track your progress easily and effectively.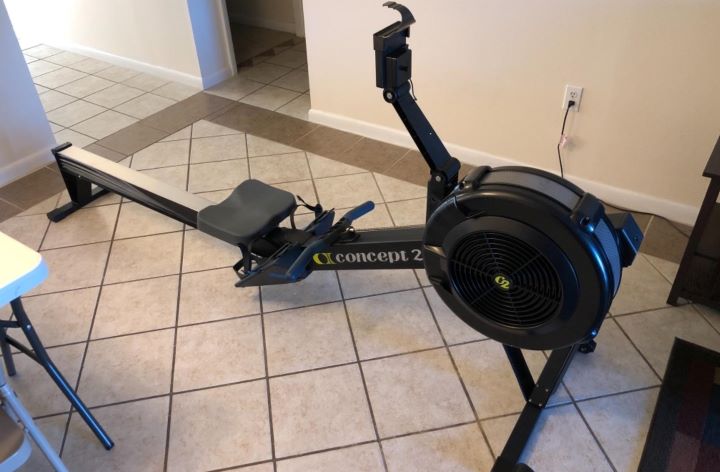 ---
6
Another superb model from Sunny Health is their Water Rowing Machine designed for seniors.
The Machine is ideal for taller users and can handle weights up to 300lbs.
There is a clear and concise LCD Monitor for tracking progress.
The seat is comfortable and cushioned.
Furthermore, the water rowing experience is more steady and smooth for elderly persons.
---
7
The Joroto Magnetic Rower is a compact design, space-saving rowing machine for seniors.
The Joroto is a magnetic design rowing machine for seniors with a weight limit of 250lb.
This is the ideal home gym and exercise system for seniors.
There are an LCD screen monitor and different levels of resistance.
The digital monitor tracks time, count, and calorie data.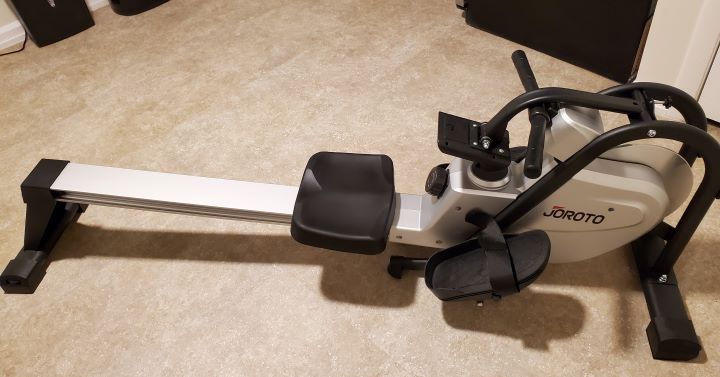 ---
8
The Echanfit Magnetic Rowing Machine is ideal for home use and folds up for easy storage.
Another great magnetic rowing machine option for seniors.
It has 16 resistance levels and a tension knob to increase and decrease resistance.
The durable belt drives the system and allows for quick engagement.
It is constructed with durable yet lightweight materails and a steady steel seat rail.
The design is ergonomic and very comfortable for seniors.
You can also track your progress on the large LCD screen.
---
9
This water-resistance-design rowing machine comes with a lovely wood finish design.
The Rowing machine consists of premium natural materails with a professional design.
This is a Water resistance design rowing machine that feels like rowing.
It has a gorgeous wood finish that also looks more natural.
It comes with transport wheels making it very convenient in portability and storage.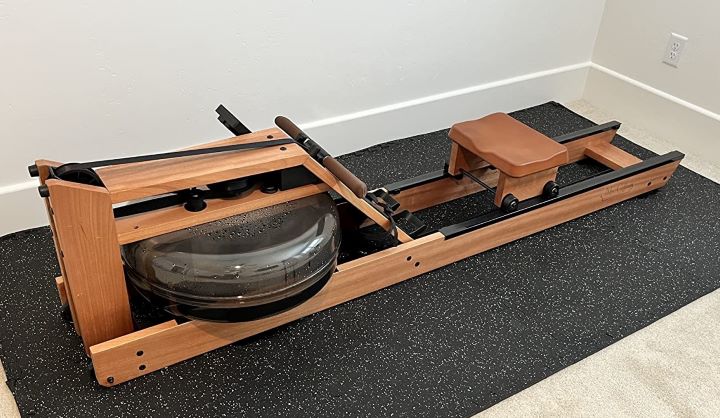 ---
10
This water-resistance model from Echanfit comes with a large LCD monitor screen and a holder for your iPad or mobile device.
Here we have the Water resistance model from Echanfit designed to mimic real stroking on water.
It is sturdy and durable and has quiet functioning with a maximum weight capacity of 264lbs.
There is a large LCD monitor on which you can check settings and manage your progress easily.\the anti-slip foot pedals are adjustable and ideal for seniors.
---
Index Table: Top Rated Rowing Machine for Seniors
---
---