Ankle support shoes for elderly people how to improve their stability and balance overall.
For an elderly individual who has weaker ankles, or may have issues with their ankles, an ankle support shoe could be the best solution.
So in this article, we want to help you find the most comfortable and supportive ankle support shoes for the elderly.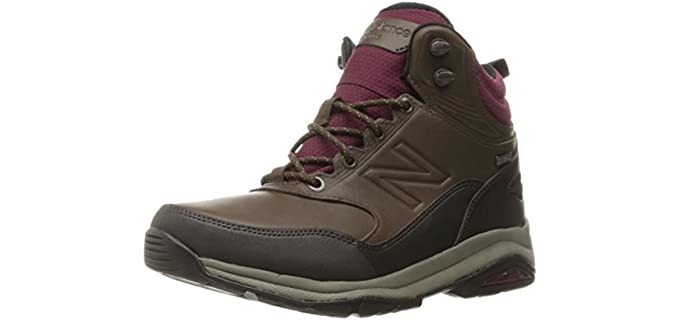 ---
Shoes for Weak Ankles
Besides just looking for shoes that offer good ankle support, you also need a more comfortable shoe with a grippy outsole that has an easy design for them to put on and take off for an elderly person.
January the shoes with a grippy outsole or they'd have a Velcro fastening, which will be ideal for seniors.
She's she should offer a more comfortable fit, accommodating for issues such as bunions, and hammertoes, and also have proper underfoot cushioning.
Seniors with weak ankles can exercise, and we supported shoes to help with ankle weakness. Repetitive injuries such as sprains in your ankles need to be prevented to keep your ankles strong. In some cases, you may need to talk to your doctor about wearing an ankle brace, especially after an ankle sprain.
This in turn will help to strengthen weak ankles. When you lack the necessary ankles of the board, the right pair of shoes can make a huge difference, and it can also help with other foot deformities.
---
Ankle Support Shoes for Seniors
Fit – For good stability, seniors deed the rat-fitting shoe. The shoe needs to offer a secure and stable fit that will not slip on and off of your feet.
Cushioning – Most seniors can do with a little extra cushioning and support in their shoes as they age. We naturally tend to lose natural fat padding under our feet. So some extra cushioning can provide comfort and also reduce the impact on our feet.
Stability – Especially for seniors who have weaker ankles, or issues with their ankles, they need good stability features in a shoe that can help with mobility and balance issues. They need to be an as stable and firm heels with an even and supportive outer sole.
Traction – Because seniors are more prone to slips and falls, they need to have a shoe that offers stable slip resistance and high traction outsole.
Materials – Seniors should look for shoes that have more comfortable and flexible uppers, such as mesh, engineered knit fabrics, and leather. They also need a more durable shoe that offers good traction and support with a durable rubber outsole.
Closure – As I've mentioned, you need to keep in consideration that seniors may struggle to lace up a pair of shoes, and that is why a Velcro closure or a slip-on style shoe may be an easier option for them to use.
---
Features of a Good Ankle Support Shoe for The Elderly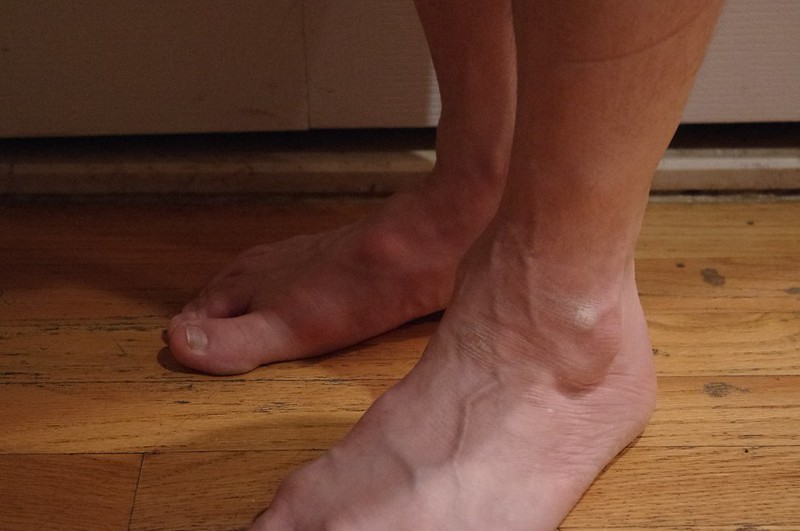 Uppers – Opt for shoes that have comfortable uppers with a secure fit and a padded heel collar for a snug heel fit. The Uppers can be synthetic or leather, or a fabric mesh.
Comfort and Support – A stability shoe is best for ankle support, so look for stability features and firmer midsole cushioning. There should be a comfortable cushioned insole and shock-absorbing midsole.
Outsole – A thicker rubber outsole with a low drop and low or no heel is the best option. The tread should provide good traction and slip resistance on most surfaces.
---
Reviews: The Best Ankle Support Shoes for The Elderly
Here are some of our top-rated Stability shoes for Seniors that will help with ankle support;
---
1
Ankle Support Shoes for the Elderly
The Propet Life Walker is one of the best ankle support, stability walking shoes for the elderly.
What I love about the walking shoe is the fact that it has an easily adjustable hook and loop closure that is safer for seniors.
There are leather uppers with a sturdy padded collar and contoured heel stabilizer for ankle support.
The shoe has a removable cushioned orthotic insert for comfort and support.
The EVA midsole provides good shock absorbency and also arch support.
The shoes are covered by Medicare as an A5500 Diabetic shoe, and they are available in wider widths.
---
2
Ankle Support Shoe for Seniors
The Vionic Walker is a Classic and comfortable stability walking shoe for seniors.
The stable fit and padded collar keep your ankles more stable and protected.
The walking shoe has an athletic style with a podiatrist-designed footbed and Three Zone comfort features,
It promotes stability and natural alignment helping with many issues such as flat feet and weak ankles.
There is an arch support midsole and cushioned footbed for your comfort.
The rubber sole is durable and provides excellent traction.
The shoe is likewise available in many more color options.
---
3
Ankle Support Shoes for the Elderly
From New Balance, we have an excellent stability shoe that provides great ankle support.
It also comes with a hook and loop closure that is more efficient and easier for the elderly to use, and adjust the fit of their shoes.
The shoes are athletic leather walking shoes with good Abzorb heel cushioning to reduce strain on your heels.
It is covered by Medicare under code A5500 for Diabetic shoes.
The shoe has more stable cushioning n the midsole and is available in wider widths, and neutral colors.
---
4
Senior's Ankle Support Walking Shoe
Another option from New Balance also with a Hook and loop closure is the 813V1 model.
It is a leather stability shoe that has a comfortable fabric lining and padded heel collar for ankle support.
The shoes have a removable cardio comfort cushioned footbed for lightweight cushioning.
It also features Rollbar technology that reduces movement in the rearfoot area for more ankle stability.
The shoes are available in wider widths and more colors.
---
5
The Skechers Afterburn and D'Lites are likewise excellent daily wear shoes for ankle stability in seniors.
They are leather and synthetic with a padded collar and secure heel fit.
The shoes generally have a more roomy and relaxed fit.
They are extremely comfortable with a memory foam insole and cushioned mesh tongue.
There is a thick and durable rubber outsole for slip resistance.
---
6
Ankle Support Trail Walking Shoes for the Elderly
The New Balance 1400V1 boots are ideal for outdoor walking and walking on uneven surfaces.
The ankle boots keep your ankles stable and protected.
They are leather boots that are seam sealed and fully waterproof.
The boots offer excellent stability and traction for walking outdoors and on wet or dry slippery surfaces.
They have a relaxed fit and lace-up closure so that you can adjust the fit.
---
Index Table: Top Rated Ankle Support Shoes for The Elderly
---
---