Smartphones for seniors are quite a controversial topic today. However, with technology improving rapidly, it has become much easier for seniors to operate technology such as a smartphone.
The best smartphone for seniors can help them stay connected with loved ones and also serve as an excellent source of entertainment.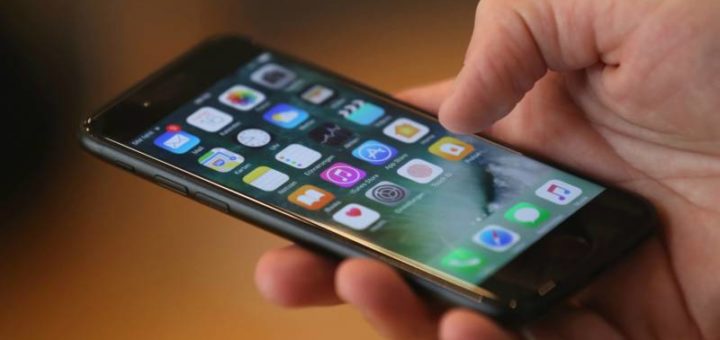 ---
Why Do Seniors Need Smartphones
Smartphones today do not just give you the ability to stay in touch with a loved ones but also comes with many functional and entertaining apps that are highly useful for seniors.
Apps such as GPS can help a senior find their way, while health monitoring apps can help with health conditions, and entertainment apps and games can stimulate them mentally.
So, all in all, a good smartphone for a senior person can have so many necessary benefits.
The most important function of a phone for a senior is to be able to contact someone in the case of an emergency as fast and easily as possible, and most smartphones today can do exactly that!
---
Pros and Cons of Smart Phones for Seniors
There are some benefits, and also some downfalls to getting a smartphone for a senior person;

Pros – Smartphones can be used to control and operate other devices; they also come with a virtual assistant making them easy to use. Your smartphone can help you to share pictures and files with others, and there are some excellent apps for entertainment and brain stimulation. Smartphones generally have a number of practical apps that can make life easier and help with many things.
Cons – Smartphones can be extremely difficult to set up and operate for seniors that are not in touch with technology. There are so many features that may cause confusion and frustration for a senior person. Seniors may also spend money on apps and background features without even knowing it. A smartphone is also a target for thieves, which can bring a senior into a difficult and dangerous situation.
I would recommend a smartphone for a senior person that is of sound mind and that has some knowledge of these types of technologies.
---
Features of a Good Smartphone for Seniors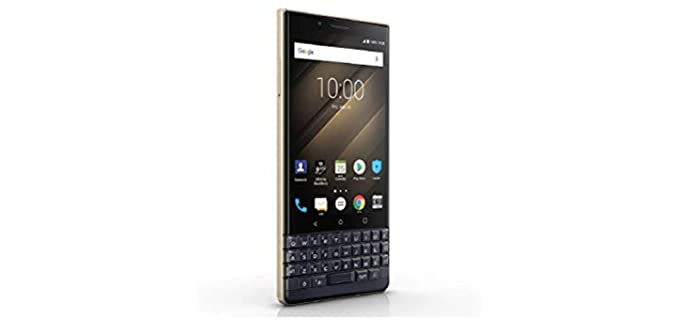 Simple Menu – Get a smartphone that has a simple and easy to use menu for seniors.
Full Keyboard – A smartphone that has a full and easy-to-use keyboard is much less complicated to learn.
Internet Access – Make sure that the smartphone can easily access Wi-Fi and mobile data that is mostly available to the senior.
Large Screen and Buttons – Make sure that the screen is large and that you can set scripts to larger fonts that are easy to read. Look for larger buttons if there are any.
Higher Volume Options – Smartphones with higher volume options are likewise ideal.
Emergency Buttons – Emergency buttons on a smartphone are a necessity for seniors.
GPS – GPS, and other health monitoring apps and tools on a smartphone can be a great advantage for seniors.
---
Reviews: The Best Smartphones for Seniors
In our review section,n we have listed and reviewed some of the top available smartphone brands and models that are perfect for seniors to use;
---
1
The Tracphone powered Samsung Galaxy smartphone comes ready with a sim card and has 32Gb of memory onboard.
The phone is locked to operate on Tracphone platforms and wireless networks.
It has a very long-lasting battery giving you more time to text, talk and just enjoy all the phone has to offer.
The smartphone has a 5.83-inch screen with an infinity display that goes edge to edge on the phone.
It can support an SD memory card of up to 512GIG and has 2GB of RAM.
Wi-Fi is enabled and also has Bluetooth.
---
2
The Moto G7 Plus offers a full and excellent HD display and has a 16 MP camera, as well as 64GB onboard memory.
The Moto phone is unlocked to work with all carriers.
It has a 16 MP dual camera with OIS.
There are a Full HD Max Vision display and a 6.2-inch screen for clearer viewing.
Dolby audio-tuned stereo speakers are ideal for loud and clear volumes.
The design is comfortable in hand and contoured.
---
3
I love the rugged shock and waterproof design of the Blackview phone, which can also be quite beneficial for seniors that tend to drop their phone.
This is a more rugged smartphone that is shockproof and waterproof for seniors.
It is also unlocked and compatible with most carriers.
The phone has 332 GIG of memory, an Android 10 system, and 3Gig of RAM>
There are dual rear cameras that also works underwater,
The screen is large and clear at 5.7 inches, and the phone has excellent sound quality.
---
4
The Jitterbug Smart2 Smartphone is designed specifically to be easy to use and highly functional for senior individuals.
The Jitterbug is designed specifically for seniors and elderly persons and their physical requirements, or limitations.
The Jitterbug has a very large touchscreen that is easy to read.
There are a 13.0 MegaPixel camera and a very simple and easy-to-use menu.
The Phone has exclusive features available on its GreatCall network.
---
5
The Blackberry Key2 is another top favorite when it comes to smartphones for senior persons.
This version of the blackberry is unlocked to work on all carriers.
It has a 2K HD 4.5 inch touchscreen and display, with Gorilla glass protection against shattering.
There is 4GB of Ram and a 64 GB of ROM.
A 13 MP and 5 MP dual camera with dual-tone and LED flash enables you to take the best pictures.
There is a dual sim function, and the phone charges very fast with long battery life.
---
6
The Nokia 2.3 is unlocked for all carriers and comes ready for android 10 with an all-power dual camera.
The Nokia 2.3 has a timeless and classic design that is easy to use by seniors.
It has a 6.2 inch HD screen and is very thin.
There are MP sensors and low light fusion technology, as well as focus adjustment in the camera for capturing portraits.
It came ready for Android 10 technology and is unlocked for use on all carriers.
There is Wi-Fi and Bluetooth capability as well as an SD card slot of up to 512 GB.
The phone is covered by a one-year warranty.
---
Index Table: Top Rated Smartphones for Seniors
---
---